I think my calendar says summer "begins" later in June, but everyone knows that opening day at the pool is the official summer kickoff…and most pools open on Memorial Day weekend.
So I thought the outset of the Memorial Day holiday weekend was the perfect time to share a few tidbits about the benefits and dangers of sun exposure, and my own homemade sunscreen recipe (which, in all my research, is the easiest one to make, by far!). First, though, a quick review of skin health, sun exposure, and commercial sunscreens. (Scroll to the end to go straight to the recipe)
Is Sun Exposure Good or bad?
Um…yes.
This topic is vast and would require a series of blog posts to adequately answer it. Instead, I'll list a few facts that may surprise you about the sun-skin connection, along with links to more information if you'd like read more:
1. Severe sunburns seem to increase skin cancer risk but, beyond that, the link between sun exposure and skin cancer isn't totally clear. (Source)
2. Substanital sun exposure (up to 20 minutes daily) may be needed to achieve adequate vitamin D levels, which reduce risk of various cancers and other chronic diseases. (Source)
3. UVB rays, which are essential for vitamin D production in our skin, are higher in the midday, so this is actually the best time to be out in the sun. (Source)
4. What you eat – namely, healthy fats and plant foods – can also help protect from sunburn. Reduce polyunsaturated fats from vegetable oils and processed foods, while increasing omega-3's (wild fatty fish, cod liver oil, walnuts, chia and flax) and fats from healthy animals that forge and roam in an environment as close to the one God intended for them as possible. Eat an abundance of fruits, vegetables, and other plant foods, which are rich in antioxidants that help prevent and repair skin damage. (Source)
Why Can't I Just Use "Normal" Sunscreen?
Here are a few reasons to avoid most store-bought sunscreens:
1. Some of the most common components of chemical sunscreens on the market today have been linked to thyroid dysfunction, endometriosis, changes in sperm production, and skin allergies. (Source)
2. Many other ingredients in commercial sunscreens have not been adequately tested for safety.
3. Higher SPF products provide inadequate protection from UVA rays, which are believed to be more detrimental to skin health and immune function. (Source)
Can You Give Me 5 Good Reasons To Make My Own Sunscreen?
Why yes, yes I can:
1. It's E-A-S-Y.
Just 2 ingredients, one of which you probably already have in your pantry. The other will arrive at your door in just 2 days if you're an Amazon Prime-r! 😉
2. It's cheap.
This mixture cost me about $0.75 per oz – that's a fraction of what I used to pay for EWG-approved sunscreens! Just as an example, Badger – a popular brand of natural sunscreen – costs over $5/oz (+ shipping)!
3. It's safe.
I used Zinc Oxide powder
as the primary sun-blocker in this recipe. Zinc oxide offers excellent UVA protection, isn't absorbed into the skin (<1% absorption), doesn't appear to disrupt hormone function, and hasn't been linked to allergic skin reactions. In fact, the only concern with zinc oxide powder is the risk of inhalation, which can be avoided if proper precautions are taken when preparing it (see recipe notes). (Source)
4. It works.
This particular blend provides an SPF of at least 20, and I would say closer to 30. (It's very difficult to calculate the precise SPF since estimations of SPF values of zinc oxide vary). Either way, you're blocking between 95-97% of UVA and UVB rays. Plus, because it blocks sun on the surface, you don't have to apply ahead of time and wait for it to absorb like you do with chemical sunscreens. It's not waterproof, so you'll need to reapply occasionally if you're sweating a lot or in the water.
I've tested this on each of our family members and have been pleased with the protection, even for my fairer-skinned toddler, especially if we're just enjoying a little pool time or outdoor play. I'll admit that this didn't hold up to the all-day waterpark visit and had to be supplemented with an EWG-approved sunscreen I had on hand. Still, having this safe, affordable, and effective homemade sunscreen works for most of our summer activities, allowing me to purchase less of the expensive brand named sunscreen for the occasional all-day outing.
5. It smells good.
I know that's not quite as important as safety and effectiveness, but it's really, really nice to smell good when you're out in the hot sun!
Alright, I'm Convinced. Now How Do I Make It?
I'm glad you asked!
You'll just need organic, virgin coconut oil (buy here
) and zinc oxide powder (buy here
).
2-Ingredient Homemade Sunscreen
The easiest homemade sunscreen recipe ever - Just 2 ingredients and you'll have inexpensive, safe, and effective sunblock all summer long!
Print
Pin
Rate
Ingredients
1/2

cup

pure

organic coconut oil

2

Tbsp

zinc oxide

or up to 4 Tbsp for fairer skin
Instructions
Soften coconut oil in microwave or on stove if needed.

Stir in zinc powder, taking care not to inhale* any.

Store in desired container until ready to use.

* Powdered zinc oxide is harmful if inhaled. Assemble quickly, opening the bag just long enough to remove the appropriate amount of powder, then reseal and quickly stir powder into the coconut oil.
Notes
1. The consistency is a soft solid at room temperature, but will turn to a thick liquid in hot temps.
2. This blend isn't waterproof - reapply occasionally if lots of sweat or water is involved.
3. This provides great coverage for brief sun exposure, but may not hold up to hours and hours of direct sun.
How To Store It
You can store this sunblock in just about any type of container you have on hand, but these two are my favorite:
1. Deodorant containers for easy, rub-on application (great when stored indoors or kept in a cooler).
2. Fill-able GoToob Travel Bottles
– a little price, but they work great!
If you enjoyed this post, you might also like these other DIY recipes for health and home!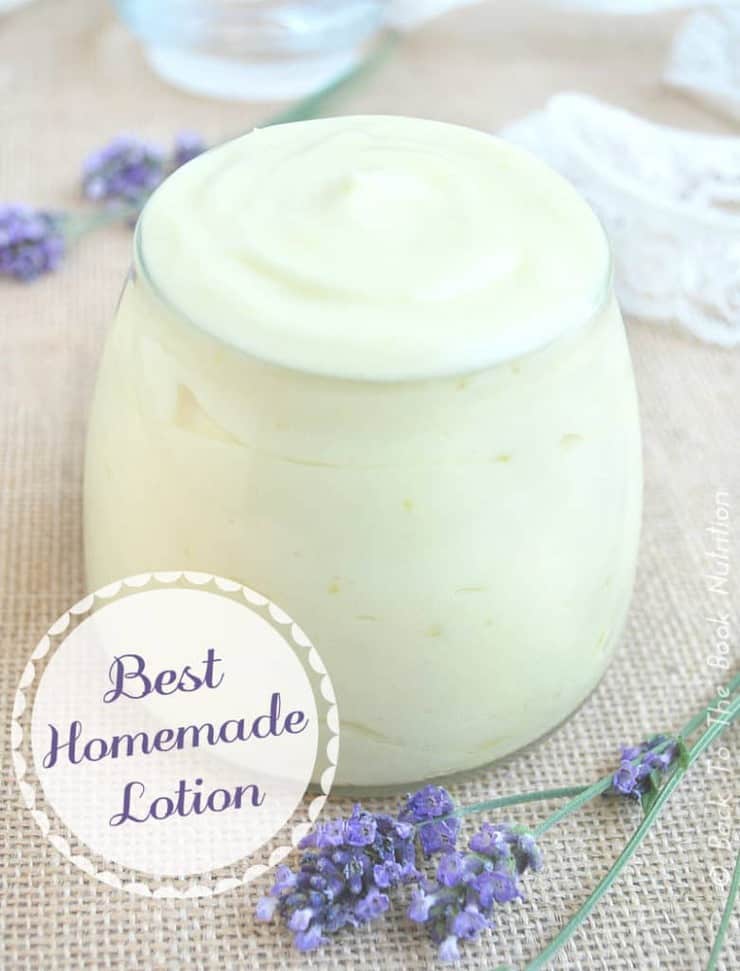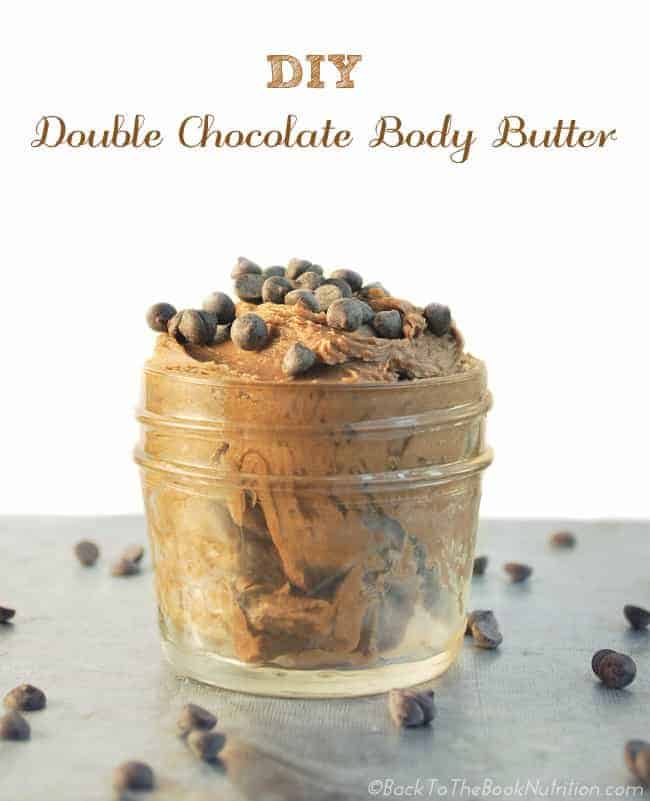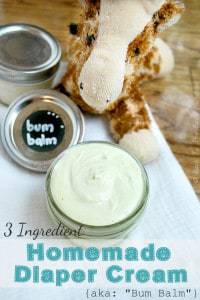 Note: This post contains affiliate links. By making purchases through these links, you'll be sending a bit of money my way to buy more of those handy little Go Toobs – thanks!