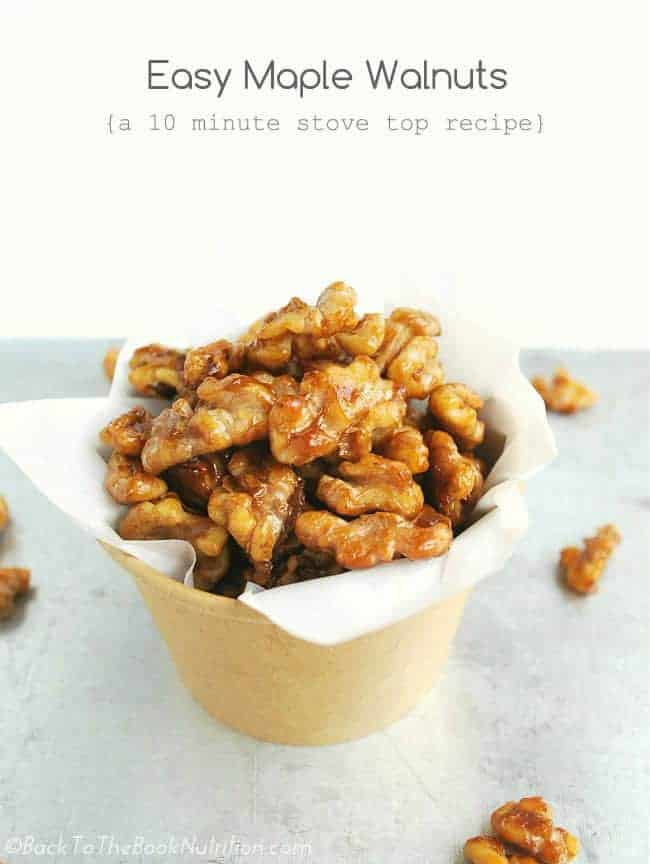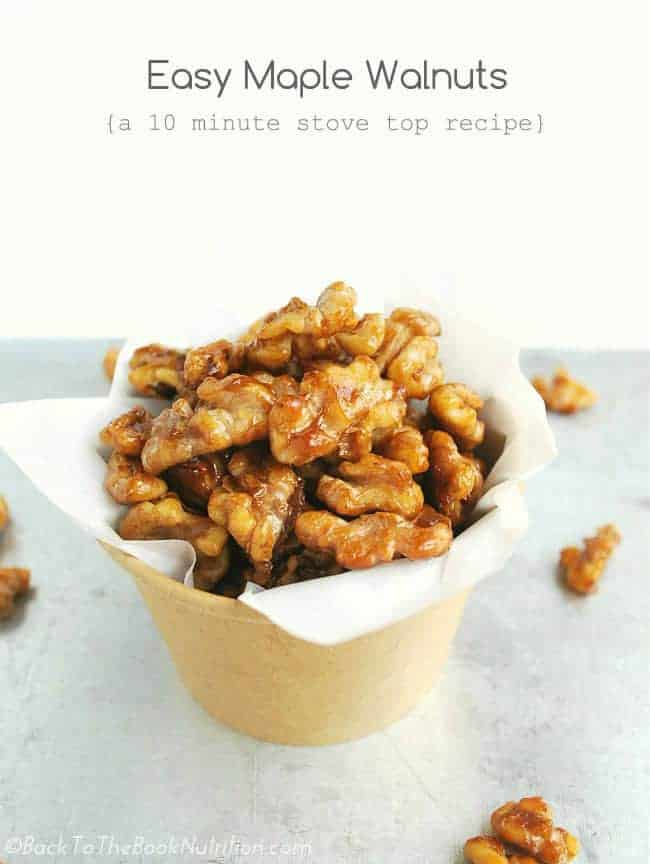 It's Monday again. And good snacks make Mondays better, right?
Right.
And a batch of these easy maple walnuts takes only 10 minutes! In fact, maybe a double batch would be better, just in case you and the kids eat most of them before your husband even gets home and has a fair shot.
#oops
Why You'll Love Easy Maple Walnuts
1. They're delicious. (Salted maple butter + walnuts? Um, let me think…Yes!!)
2. Hello healthy, all natural ingredients!
3. They make a killer salad topping
4. They're a fuN stir-in for oatmeal.
5. They're an easy appetizer for parties.
6. They make great gifts (Mother's Day is less than a month away and Father's Day is right behind it!)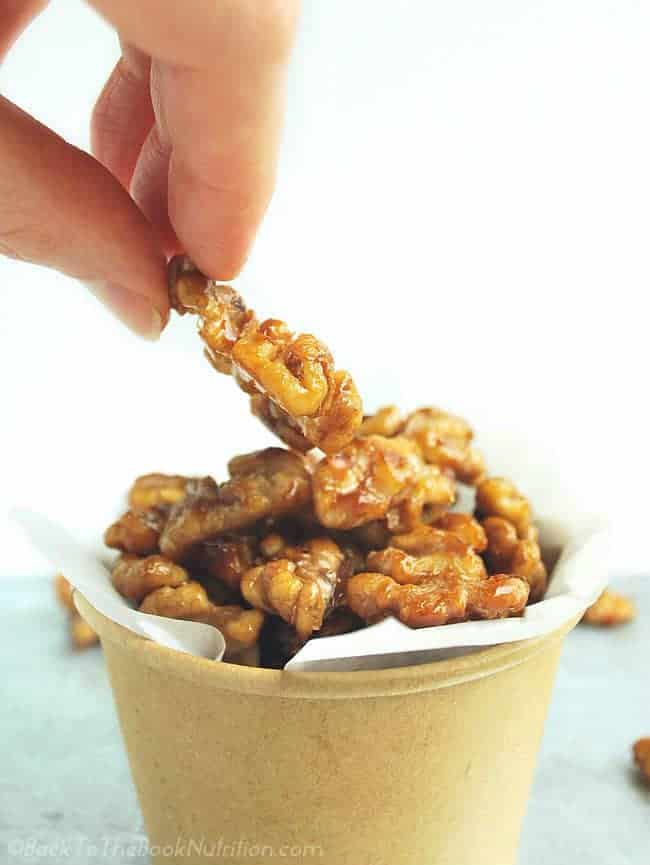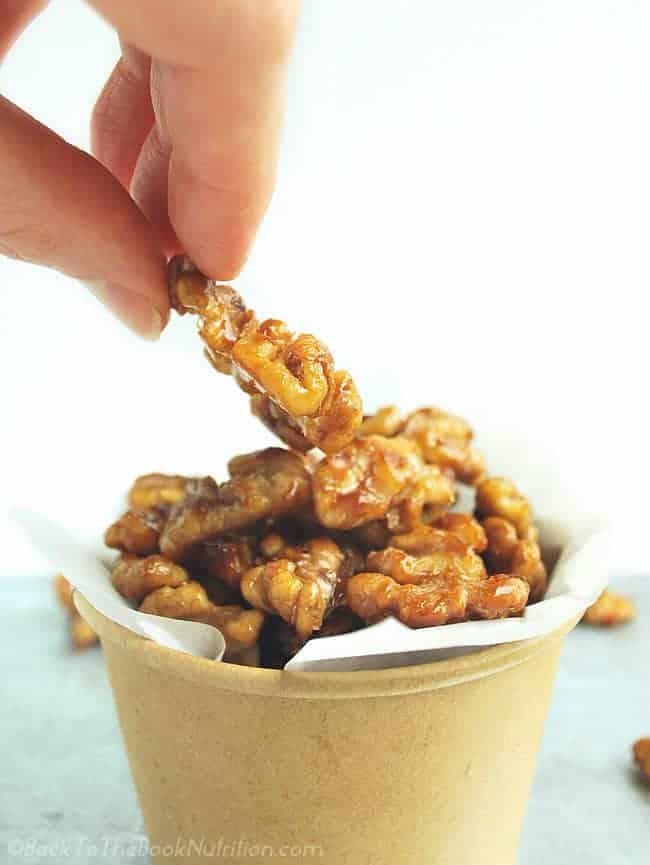 Homemade Candied Nuts in Only 10 Minutes
I rarely take the time to make roasted or candied nuts but, every time I do, I wonder why I waited so long. Well, there are no excuses with this recipe. Literally 10 minutes, plus a few more for them to dry on parchment, and you've got crispy, golden, and naturally sweet candied walnuts everyone will love!
These can be going on the stove while you cook dinner, wash dishes, or brew some tea. So simple.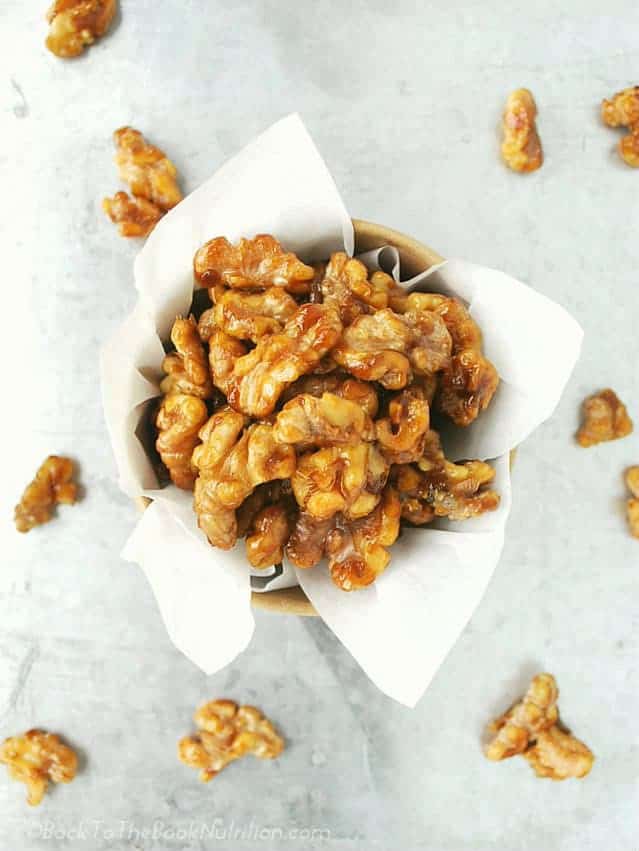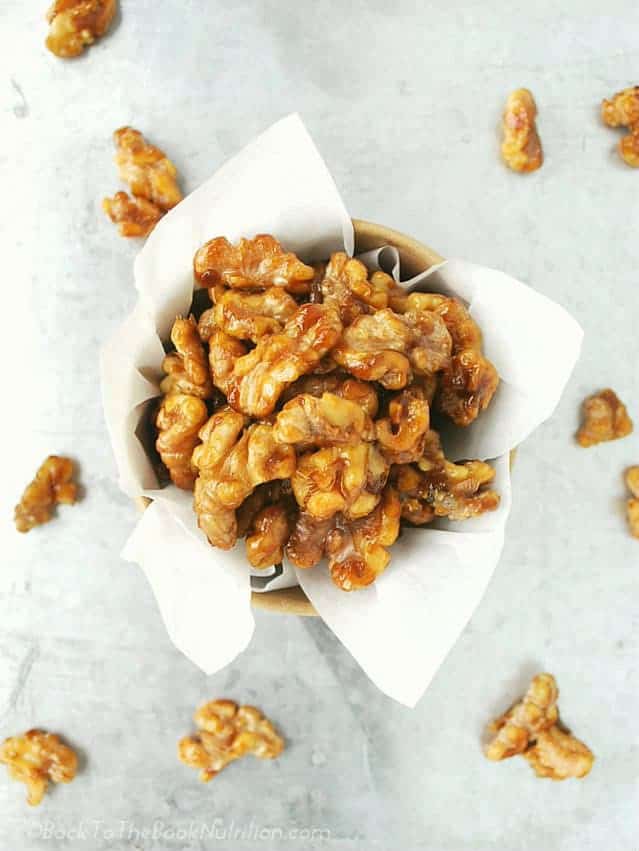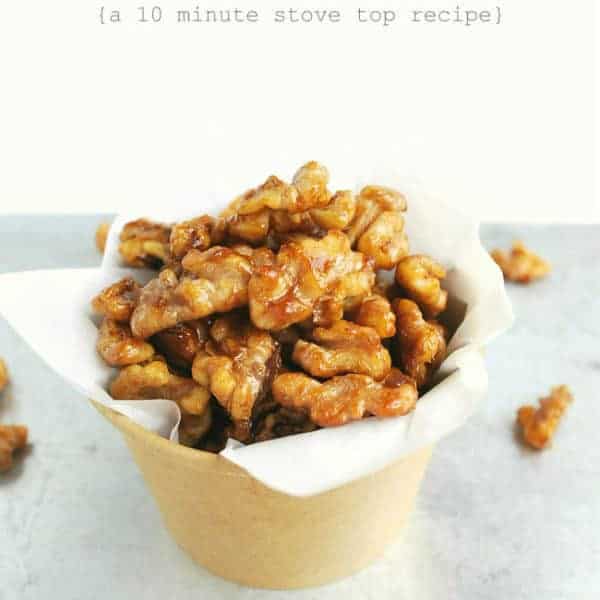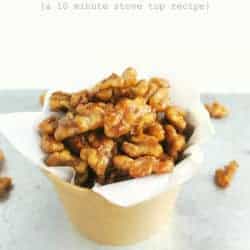 Ingredients
1

Tbsp

pastured ghee or butter

I used unsalted

1

cup

walnut halves

rounded 1/8 tsp sea salt or to taste

less if using salted ghee

2

Tbsp

pure maple syrup
Instructions
Melt ghee/butter in saute pan over medium heat.

Add walnuts and cook for 2-3 minutes, stirring often.

Add sea salt and maple syrup and continue to cook, stirring constantly, until walnuts are caramelized (3-4 minutes).

Use a slotted spoon to transfer the nuts to a sheet of parchment paper. Use back of spoon to spread nuts apart, then allow to cool completely (5-10 min) before serving.

Store in an airtight container for up to a few days. If they lose their crisp after 2-3 days, just pop them into a 375 degree oven on a parchment lined sheet for a few minutes.
Notes
When caramelizing the nuts, watch them very closely - the line between caramelized and burning is a very fine one!
These walnuts are an amazing addition to my Bacon, Avocado, and Blue Cheese Salad!