Natural. Grass-fed. Cage-free. Learn what these and other popular food label claims really mean. Hint: they're not as healthy as you think!


Note from Dena: This guest post was written by Keri Carpenter, Dietetic Intern, as part of a research partnership between Back To The Book Nutrition and post-graduate nutrition students from the University of Houston.  
---
Do you ever feel frustrated that food labels are so confusing, especially when all you want to do is buy healthy food for yourself and your family?
Recent customer demand for healthier products has led to a myriad of new health claims on food packages that appeal to the desire to eat and be healthier, but sometimes it seems like the food marketers of the world are actually trying to spark confusion so customers give up reading and throw the product into the grocery cart.
Hmm….maybe there's something to that. ????
Remember that the front of a food package is nothing more than an advertisement – a commercial, if you will. Some of the claims listed on the front of the package are truthful and helpful, but others can be more than a little misleading –  in both cases, their primary goal is to persuade you to buy the product.
To help you better understand your food and navigate the world of misleading labels, here are 10 common "healthy" food label claims, and what they really mean.
10 "Healthy" Food Label Claims that Don't Mean What You Think
1. Natural
Did you know the FDA does not actually legally define the term "natural"?  Companies have a certain freedom to use this claim however they want. Even on those neon green potato chips! Artificial flavors, GMOs, pesticides, and antibiotics may still be present in the food even if it claims to be "natural." Be careful not to be fooled into thinking natural is always the best health choice! (1)
2. No Artificial Flavors
No artificial flavors is a new trend on food labels as consumers are demanding fewer added ingredients in their food.  But a product labeled with "no artificial flavors" may still contain "natural flavors." Consumers often assume that seeing "natural flavor" on the ingredient list refers to chunks fruit or some other obviously natural source of flavor. But the truth is, the lines between artificial flavors and natural flavors are pretty blurry. "Added flavoring, both natural and artificial, could contain anywhere from 50 to 100 ingredients," according to David Andrews, a Senior Scientist at the Environmental Working Group. (2)
Avoid natural flavors in your kids' school lunches with these healthier substitutions! (3)
3. Grass-fed
When we see "grass-fed" on a meat label, we may picture cows merrily out in the fields eating green grass rather than being confined and eating grain feed. There is no longer a government standard and regulation of the term. As of 2016, the USDA is no longer able to put a true definition on the term "grass-fed". Because of the gap in legislation, companies can claim any animals to be grass-fed. Did the cow ever eat a blade of grass while alive? A company may then argue it was grass-fed.
It's best to buy from a local farmer who raises animals entirely on pasture. Or, if you only have access to meat from the grocery store, look for the"PCO Certified 100% Grass Fed" seal on the package, verifying that an independent party has verified that the farm is organic and the beef is raised on pasture. (4)
4. Cage-free
While this term does indicate that the chicken was not raised in a cage, it gives no indication of the actual living conditions of the animal.  If you are concerned with overcrowding or confinement of birds, or with the quality of their diet, "cage-free" labeled items do not guarantee anything. Instead buy eggs from a local farmer who allows the hens to roam and minimizes supplemental feedings. (5)
5. Cholesterol-free
This is another snazzy label to entice you to buy their product! No plant products have cholesterol, it only exists in animal products like meats, dairy, fish, poultry, and eggs. So seeing "cholesterol-free" on a package of applesauce, raw veggies, or other plant based foods really doesn't mean much since you wouldn't expect them to have any cholesterol in the first place!
Note from Dena: Contrary to what we were told for years, we actually benefit from having some cholesterol from high quality sources (e.g., pasture raised animal products) in our diets. Learn more about the critical roles of cholesterol in hormone production, digestion of fats, and activation of vitamin D here. 
6. Sugar-free
Even when a product is labelled "sugar free", the USDA allows it to have up to .5 g of sugar per serving. Still pretty low – but the bigger issue is that many sugar free products are heavily processed and often add artificial sweeteners and other flavors to make up for the lack of sugar. So, sugar free may not always be the best health choice, especially if it's preventing you from eating a healthy food that contains natural sugars like applesauce or yogurt. (6)
7. Trans Fat-free
Again, here is a product that can claim to not contain something but still contain it!  The FDA states "Trans fat has detrimental health effects and is not essential in the diet."  "Trans Fat-free" products are allowed to have .5 g of trans fat per serving according to USDA guidelines. That may not seem like much but, research shows that even small amounts of trans fat can lead to infertility, diabetes, cardiovascular disease, and other chronic inflammatory conditions.  You can see how easily those 1-2 grams of trans fat can build up, especially if you are consuming more than one serving of that product! To be sure the product is truly trans fat free, be sure there are no hydrogenated or partially hydrogenated oils on the ingredient list. (7)
8. Multigrain or Made with Whole Grains
Now here is another tricky one! We associate multigrain with the word whole-grain, which boasts of containing a variety of nutrients as compared to processed grains.  Multigrain is NOT whole-grain.  There are just "multiple" types of grain in the food item.  This creates a tricky loophole, where a product with this title can in fact be largely made from processed grains with very few whole-grains. Similarly, "made with whole grains" can be used for products made mostly from refined grains, but with a small amount of whole grain added.  Check the ingredient list to confirm the first ingredient listed is a whole grain.  Or opt for labels marketed as "100% whole-grain"! (8)
9. No antibiotics
Have you ever seen the words "antibiotic free" on a meat product you are buying?  It actually does not indicate whether the animal was treated with antibiotics during its raising via farm procedures or to prevent sickness. This statement solely refers to the "antibiotic residues" found in the animal once slaughtered. Therefore, antibiotics may have been used to treat the animal, but a certain legal "withdrawal period" is conducted to ensure no "antibiotic residues" are found in the meat before slaughter.  If you are looking to find animal products where animals never received antibiotics, look for the label "Raised without Antibiotics." Or talk to your farmer! Were antibiotics used to prevent sickness or were they to help fatten up the animal as quick as possible?
10. No Hormones Added (on poultry or pork items)
It is a federal requirement that hormones not be given to poultry or pigs, so seeing this claim on the label actually doesn't mean that product is any healthier than another. So these are just fancy labels to get you to buy the 2 pound bag of chicken! Other meat products, besides pork and poultry, are allowed to be raised with added hormones.  If you seek to buy beef or other meats without added hormones, look for the words "Raised without Hormones" which is a label verified by the USDA, or – even better – find a local farmer who adheres to these standards. (9)
How Can You Know Your Food is Really Healthy?
Nutrition labels can often be informative and beneficial as they help you gain insight into your food and the processing of your food.  Many of these claims are regulated by the FDA. However, some labels, like the 10 above, are misleading or may not offer any valid information about the food product. Deciding what to buy in the grocery store is already a complicated process, made even more difficult when confusing marketing information makes it hard to decipher what is healthy for you and your family.
Remember that claims on the front of the label are for advertisement purposes. Never buy a packaged food based on healthy label claims alone. Be sure to read the entire Nutrition Label – especially the ingredient list – when buying packaged food products.
And if you still have questions or feel overwhelmed by the confusing claims, schedule a Holistic Nutrition Coaching appointment to get your questions answered and help you get a personalized and sustainable plan for healthier eating!
---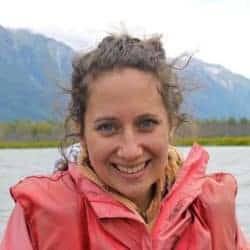 About the Author
Keri Carpenter is passionate about food and its impact on the health of an individual, the importance of current nutritional epidemiology, and the need to promote self-efficacy with patients in order to combat chronic disease epidemics.  These passions led her to pursue a Master of Public Health with the University of North Carolina at Greensboro and the credentials to be a dietetic intern with the University of Houston.
---
References