HOLISTIC NUTRITION COACHING
Registered Dietitian and Holistic Nutrition Coach Dena Norton, MS, RD
You can feel great again!
Here's how we do it…
✔️ Dig deeper into your history, labs, etc. to address your whole health – not just pieces of the puzzle.
✔️ Combine the latest research with proven holistic methods to leverage the best traditional and natural approaches.
✔️ Find and fix the root cause(s) of your symptoms instead of just suppressing them.
✔️ Create a customized plan that addresses issues in priority order to get you the best results with the least time and effort.
✔️ Answer your questions, support, and guide you every step of the way!
"In just two months, I went from bloating, upset stomach, and diarrhea almost daily to having zero digestive symptoms! Dena has also helped me become much more in tune with what my body needs for stress management, hormone balance, and overall healing."

Krista

Company Name

"Working with Dena has been amazing! In just a few weeks, I've lost 8 pounds, I'm sleeping better, and my joint pain, reflux, and brain fog are all gone!"

Angela

Company Name

"Before working with Dena, I literally had no stamina to get through the day and felt cut off from normal life. Dena was so knowledgeable and relied heavily on scientific research to guide her, but she didn't just follow protocols. She really listened to me and tailored a plan to fit my needs. I now have more energy, far fewer symptoms, and can eat a variety of foods I couldn't before."

Laura

Company Name

"When I found Dena, I was so exhausted and worn down from my symptoms, and let down by traditional medical care. I so appreciated the way I felt heard for the first time, that everything could be linked together, and that a blanket pill wasn't the answer. Since I began working with Dena, my fatigue is gone, my anxiety is better managed, and my gut is healing. And I'm closer than ever before at understanding what is going on with my hormonal cycles."

Erin

Company Name

"Dena has helped me to heal and get my life back with her guidance and expertise. I suffered with 10 plus years of gut imbalance, causing autoimmune disease and a multitude of other issues. I finally found relief of many of my symptoms through using dena's custom protocols. She has truly made an impact in my life and am so grateful to have found her."

Alicia

Company Name
---
Core 8 Signature Package
$1074 (4-payment plan available)
Five 1:1 sessions (50 min consultation + Four 25 min follow ups)
Complete review of medical/nutritional history and lab work
Personalized plan
Collaboration with healthcare team as needed
Email support between sessions
Discounted lab testing
10% off supplements
10% off functional medicine tests
Access to the Core 8 Self Study Course
Conditions I Help
Irritable Bowel Syndrome (IBS)
Small Intestinal Bacterial Overgrowth (SIBO)
Candida/Yeast Overgrowth
H.pylori
Leaky Gut
Food Sensitivities
PMS, PCOS, Irregular periods, other hormone imbalances
Perimenopause
Thyroid Imbalances
Blood Sugar Imbalances
Autoimmunity
Fatigue
Headaches and Migraine
Skin rashes, eczema, rosacea
"My periods are regular for the first time in my life, thanks to Dena!"

Alexis

Company Name

"After just one week on the program, my sugar cravings and constipation are both gone, and I have less fatigue and better sleep than I've had in a very long time! I'm honestly shocked – I had no idea I could feel this good this fast! Plus, Dena is helping me learn to honor my internal hunger cues and develop a healthier relationship with food so I can truly nourish by body and I don't feel deprived at all!"

Christy

Company Name

"After following the plan Dena outlined for me, my PMS and anxiety both decreased dramatically (I no longer need meds to manage these!), and my gut symptoms improved too. I'm still working on some things, but am honestly shocked by how much better I feel so far!"

Sarah

Company Name

"With Dena's recommendations, my last 3 periods were completely pain free. I honestly can't remember having no cramping, maybe high school?! I am blown away!"

Meghan

Company Name

"I took my 9 year old son to see Dena to help with some behavioral issues. Dena carefully looked at his situation and ordered tests to check for hidden causes. She recommended specific changes to his diet and added supplements and, within four months, we saw drastic improvements. My son was calmer, his skin cleared, and he even told me his joints no longer hurt when he ran. Dena was amazing!"

Whitney

Company Name

"Dena is trustworthy and knows what she is talking about, but she was also very compassionate about how day to day life played into my health. Every step she had me take was simple, straightforward, and I saw results!"

Ginny

Company Name
---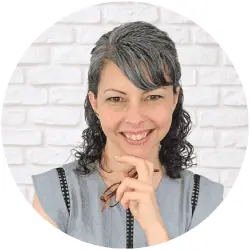 If you prefer to start with just a few "next steps" you can implement on your own, I also offer a
single, 50-minute consultation
option where I will review your history and make a few basic recommendations for food, supplement, and lifestyle changes. Following the consultation, additional testing and visits can be arranged if you'd like ongoing support.
Not sure which option is best? Schedule a Discovery Call to find out!
FAQs – Some of Our Most Frequently Asked Questions
What is Holistic Nutrition?
Sometimes called Functional Nutrition, Holistic Health, or Functional Medicine, Holistic Nutrition is a root cause approach to nutrition and health that goes beyond symptom management to correct the underlying imbalances that are impacting optimal health.
The beauty of this approach is that it truly takes into account the whole person and seeks to understand why you're experiencing symptoms in the first place. Holistic Nutrition considers lifestyle, emotional, medical history, lab work and other factors to come up with real solutions to chronic or debilitating health problems.
Who do you work with?
I work primarily with women and men who suffer from a variety of conditions and symptoms including, but certainly not limited to, the following:
Fatigue, Food Sensitivities, Hormone Imbalance, Menstrual Cycles, Infertility, Headaches, Bloating, Brain Fog, HPA Axis Dysfunction (aka: Adrenal Fatigue), Gut Issues, Skin Conditions, SIBO, Candida/Yeast Overgrowth, Thyroid Imbalance, Autoimmune Disease, and so many more!
Will I have to change my entire lifestyle in order to work with you?
That depends.
The more complex your health challenges, the more strategies we'll need to help you recover from them. But my philosophy is different than most - I find that clients do best when they can make realistic changes consistently over time, rather than being told to make sweeping changes all at once.
So my promise to you is this - I will work with you to prioritize your health issues and address the most pressing issues first.
And I'll be there to support, listen to, and guide you each step of the way so you get the results you want and need without the overwhelm.
I hear the term "real food" thrown around, can you tell me what that really means?
Real foods is a commonly-used term that basically means that you prioritize whole, unprocessed foods as the main source of your diet.
Foods that are unrefined and are unprocessed much like your great grandmother grew up eating. Examples of real foods include fruits, vegetables, beans and legumes, nuts, seeds, whole grains, and high quality animal products, fish and seafood.
Can I just get testing or do I need to schedule a consultation?
I do not offer testing without first having a visit, whether this is part of a package or a stand- alone consultation.
Part of the purpose of the consultation is to create a cohesive plan and determine whether and what type of testing may be required. Prioritizing our efforts in this way helps ensure you're spending your time and money only on the right tests at the right time.
If I'm already under a physician's care, can I still work with you?
Yes! Many of my clients are currently under the care of a physician or have been referred to me in order to seek nutritional support to resolve their current health conditions.
My services are a great compliment to primary medical care. I often collaborate with other health practitioners as needed to provide my clients with the best possible solutions to achieve the best outcomes.
Where I can get more information before we start together?
I personally believe that education is a big piece of improving your overall health. That's why it's always is an integral component of everything I share in my web site articles, social media (Instagram, Facebook, and Pinterest), and emails to subscribers (Sign up here!). All of these resources are completely free and are places to find some first steps.
One-on-one coaching with me is the best way to get personalized, thorough information for the specific issues you're currently facing.
Do you take insurance?
No, I don't. However, I do offer payment plans and review what is a top priority for you when it comes to improving your health and tackling symptoms.
Most of my services can be paid for with Health Savings Account (HSA) or Flexible Spending Account (FSA) cards.
I can also provide a superbill or sign insurance forms to assist you in requesting reimbursement from your insurance carrier.
Do you offer payment plans?
Yes, the Core 8 Signature Package and my Next Level Package (follow up package for graduates of the Core 8 Signature or Single Consultation) both have payment plans to make working with me easier and more affordable!
Do you see people in person?
My practice is entirely virtual, so all meetings take place via phone or video call, whichever you prefer.
What if I need more help after my package ends?
Many clients do choose to continue working together for longer. Once you complete a Core 8 Signature Package (or a stand alone 50 minute Consultation), you'll have the option to purchase a Next Level Package with 4 follow up visits that can be used any time within a year. Any discounts on supplements/testing and access to any course materials that accompanied your original package will be extended during your Next Level Package.