These cheap and healthy homemade salad dressings are staples in my kitchen – they're so easy to make and taste so much better than the ones at the store!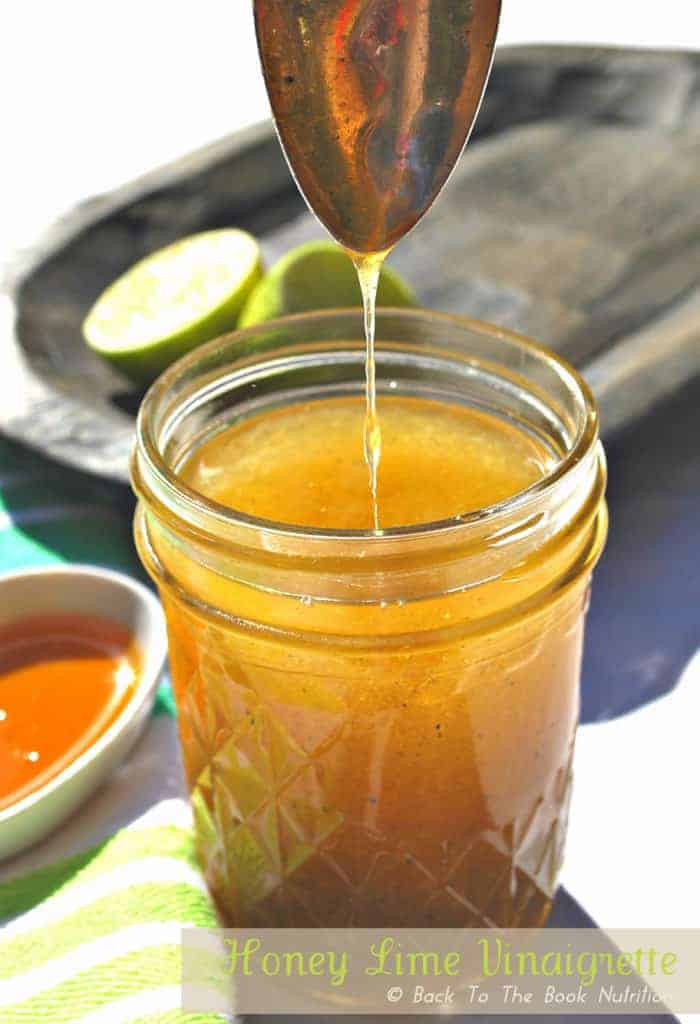 I'll be honest. Until recently, I rarely took the time to make homemade dressings – it just seemed too cumbersome. I resigned myself to paying more for higher quality dressings at the store; but even the more expensive ones were often full of ingredients I couldn't pronounce.
So, enough!
I gathered my ingredients and started experimenting…and I'm never going back!
Today I'm sharing three of my favorite homemade salad dressings with you!
Cheap and Healthy Homemade Salad Dressings
Honey Lime Vinaigrette
2013-10-10 06:11:05
A light and refreshing citrus dressing - the perfect salad topping to go with Tex-Mex or seafood recipes.
Ingredients
1/4 cup fresh lime juice (1-2 large limes)
2-3 Tbsp honey, to taste
1 tsp Dijon mustard
1/2 tsp garlic powder
1/2 tsp kosher salt
1/4-1/2 tsp ground black pepper
1/4 tsp cayenne powder (optional)
1/2 cup avocado oil (can substitute another flavorless liquid oil)
Instructions
Whisk all ingredients except oil together.
Gradually add oil, whisking constantly, to form an emulsion.
Store in airtight container in refrigerator.
Back To The Book Nutrition https://www.backtothebooknutrition.com/
Here are a few more recipes from others that I'll be trying out soon:
Caesar Salad Dressing by Deliciously Organic
Ranch Dressing by The Pioneer Woman
Green Goddess Dressing by Deliciously Organic
Hot Bacon Dressing by Organic Spark
Do you make your own dressings? If so, what are your favorites?