As a former cancer dietitian and the wife of a cancer survivor, I believe there is one word every cancer patient needs to hear.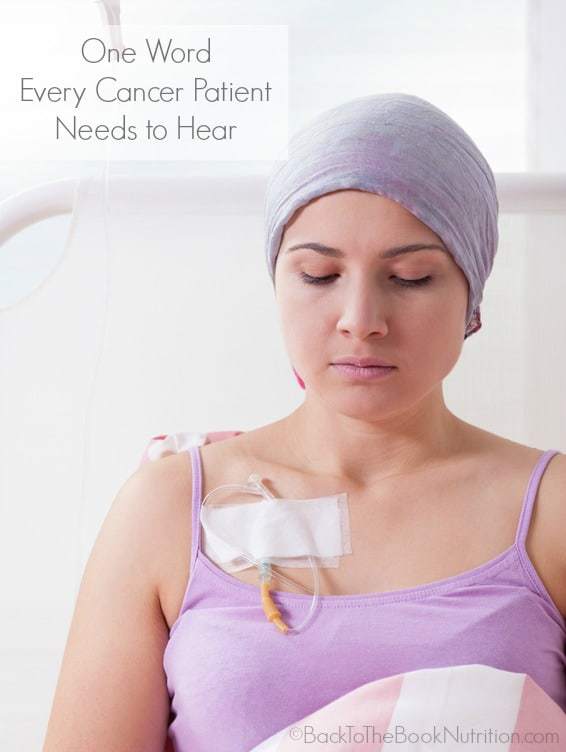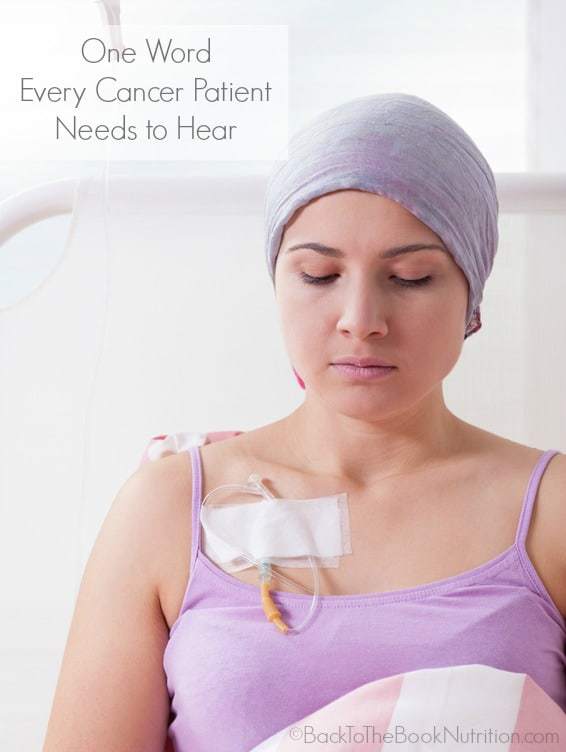 I don't talk much about cancer on the blog, but it's a topic that hits close to home for me.
I began my career as a dietitian at M.D. Anderson Cancer Center, counseling thousands of patients about integrating nutrition and supplements into their conventional cancer treatment and recovery. I have watched as friends and family members have been diagnosed with and treated for cancer – some effectively and, sadly, some not so. Even my husband survived a frightening bout with advanced cancer at a very young age.
At any given time, nearly 15 million people are living with a cancer diagnosis and, within the next year, 1.6 million more people will be diagnosed. That tells me you probably have a cancer story too – maybe someone you love or even you who's faced this dreaded disease.
Whether they've just been diagnosed, or have been battling it for many years, I believe there is one word every cancer patient needs to hear:
OPTIONS
Conventional + Alternative Options for Treating Cancer
Every individual diagnosed with cancer deserves to know that there are many good options for treating cancer – so many that no single oncologist, surgeon, or well meaning family member could be an expert in all of them.
I worked alongside some of the most dedicated and brilliant cancer practitioners during the six years I spent at M.D. Anderson. I was astounded by how well they knew this disease and the medications that treat it. But I was also amazed by how quickly they dismissed the notion that effective cancer treatment could occur outside the conventional western medical system. The fact is that there are convincing data for many conventional and alternative cancer therapies, and every patient should be given the tools they need to determine which treatments are right for them.
Many of us know how to locate a reputable oncologist or cancer center to learn about chemotherapy, radiation, or surgery. But, we're not sure how to discern which alternative therapies are truly worth considering.
Now there's a solution. If I could recommend only one resource to summarize the best of the best alternative cancer treatments, it would definitely be the free, 9-part documentary entitled, The Truth About Cancer.
You'll be filled with hope as you hear from over 100 holistic doctors, scientists, and cancer survivors who are seeing dramatic results against such a deadly disease!
I watched when The Truth About Cancer aired last fall, and was blown away by the vast amount of information packed into the 9 episodes. I was so impacted by it that I've recommended it to multiple friends going through cancer and, now that it's airing again, I want to share it with you too!
I want you to know I've signed up as an affiliate for The Truth About Cancer, so I'll make a small commission if you choose to purchase the docu-series through the links in this post. While I believe it is well worth the investment, I sincerely hope you'll take advantage of the opportunity to watch the entire series for free April 12th-20th, 2016!