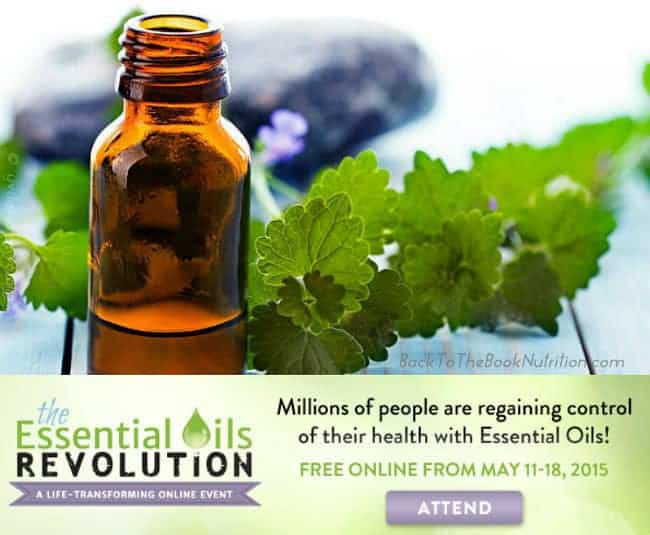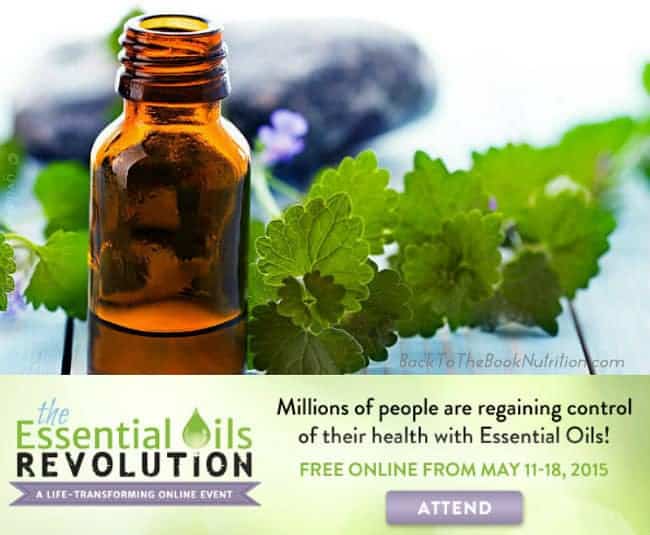 Note: This post contains affiliate links. By making purchases through these links, you pay the same amount for products, but a portion of the sale will be sent my way to help with blog expenses. Thanks!
*** Update – Free online access has ended, but you can still

purchase all of the presentations

here!

***
We talk mostly about healthy eating here on the blog. But I know that many of you, like me, view nutrition as the first step toward a more holistic approach to your overall health and that of your family. We long to look first to the things that God created to nourish and sustain our bodies.
So today I'm sharing something that's both exciting and relevant for so many of us: The Essential Oils Revolution!
Whether you're an essential oil skeptic, fanatic, or somewhere in between, this event is for you!
5 Reasons You Should Attend the Essential Oils Revolution Online Event
1. It's FREE!
Yes really, F-R-E-E! 30+ sessions from some of the leading experts at no charge! Plus, you get 5 FREE bonus gifts (2 videos + 3 ebooks) just for registering!
2. It's Brand Neutral
There are so many brands of essential oils to choose from, and it's important to consider brand-neutral information from reputable sources to help you decide which one(s) are the best to buy. You've got nothing to lose!
3. The Latest Scientific Evidence will be Presented
This summit isn't about faddish hype. The hosts are committed to sharing the latest research regarding purity, safety, and effectiveness of essential oils.
4. Practical Tips for Immediate Use
You'll walk away with tools for safe and effective incorporation of essential oils into your health and home today.
5. Listen on Your Own Time
Each day, 4-6 new sessions will be made available. Listen any time during the 24 hour period that's convenient for you. The next day, a new set of 4-6 sessions will be made available. I plan to have mine queued up so I can listen while I work out, cook, and wash dishes.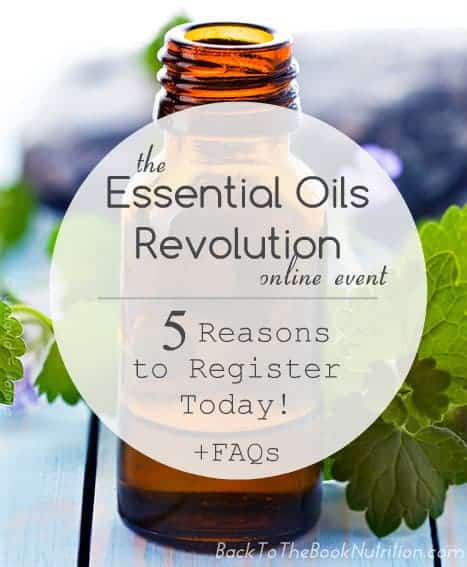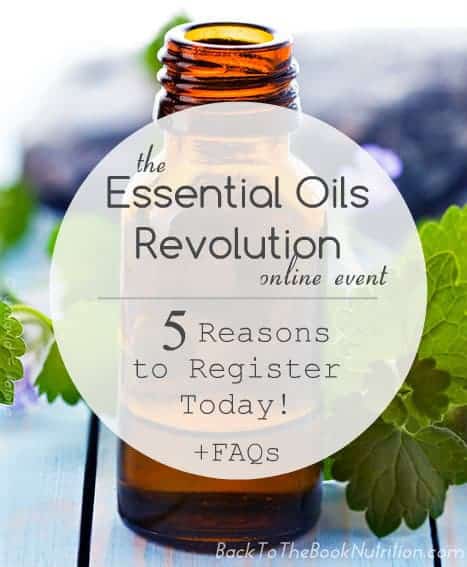 Essential Oils Revolution FAQs
Can I register after the event has started?
Absolutely. Registration will remain open and free of charge throughout the event.
If I miss a session, can I listen later?
Yes! On the final day of the event, May 18th, encore presentations of the most popular sessions will be available for viewing. In addition, beginning later this week, you can purchase copies of all sessions for future use or for sharing with a friend. (Plus, enjoy nearly $1,000 worth of free bonuses gifts with your purchase!)
Who are the presenters?
Presenters include a variety of health practitioners, such as medical doctors, chiropractors, midwives, nutritionists, and a registered dietitian. Other presentations will be given by those with expertise in a particular area of essential oil use (e.g., aromatherapy, massage therapy) or with compelling personal success stories. Get more details about presenters and session topics.
Will I be pressured to buy essential oils?
Nope. This is an information-only event. The only items "for sale" will be recordings of the sessions themselves, and purchasing them is completely optional. If you purchase before Sunday, May 10th at midnight, you'll pay as little as $47! That price goes up to $77 during the event, and $97 afterward.
Click here to buy now!