Old fashioned homemade drop biscuits ready in only 20 minutes! Whole grain and refined sugar free these biscuits couldn't be easier to make and taste delicious!
This post is brought to you courtesy of the bitter cold front hitting the country this week.
Here in South Texas, we get pretty excited about words like "Arctic Blast." We overbundle, we light a fire, we rush to the store for soup ingredients, and we stalk the weather forecast in hopes of snow.
We usually have to settle for icy rain instead of snow (it only snows once every few years in my area), but even that will sometimes score us some school and business closures – not because we can't get out of our driveways, but because we don't know how to behave ourselves once we're out on the roads!
It's pretty funny, really.
So, like any good Texan, I intend to spend the next few days bundled up, watching the weather obsessively, and eating plenty of soup…and biscuits.
Note: This post contains affiliate links. By making purchases through these links, you pay the same amount for products, but a portion of the sale will be sent my way to help with blog expenses. Thanks!
Old Fashioned Drop Biscuits in Around 20 Minutes!
These delicious, whole wheat drop biscuits take only a few minutes to mix up, and about 15 to bake.
The simple goodness of old fashioned on today's busy timeline?
Nice.
Plus, they're made with whole wheat flour and are refined sugar free.
Even nicer.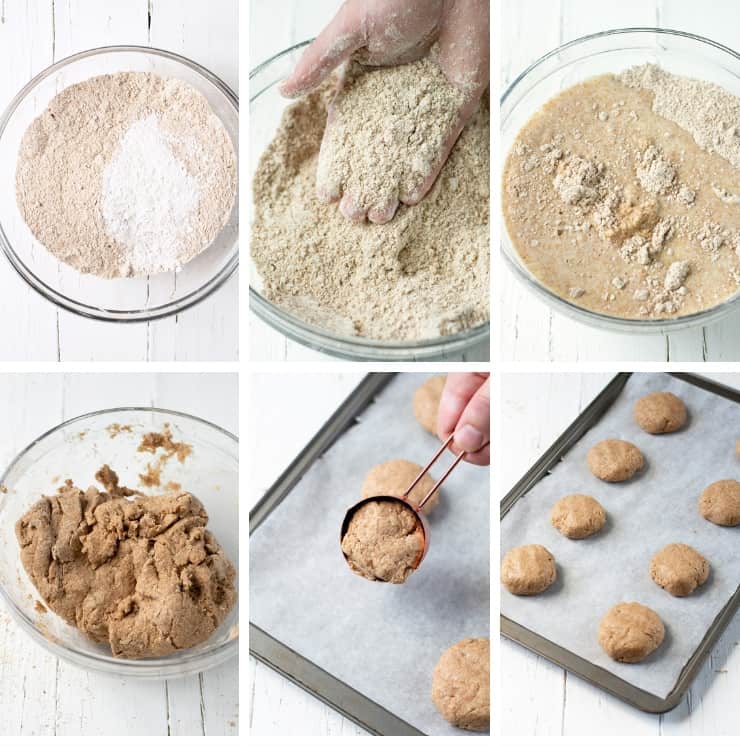 Homemade Biscuits Any Time of Day!
Traditionally, biscuits are breakfast food. And these are so perfect for sopping up that last bit of gravy or fried egg yolk.
But they're also great with soup!
And then there's my personal favorite – dessert!
I can't even begin to tell you how delicious they are with a little melted butter and a drizzle of honey!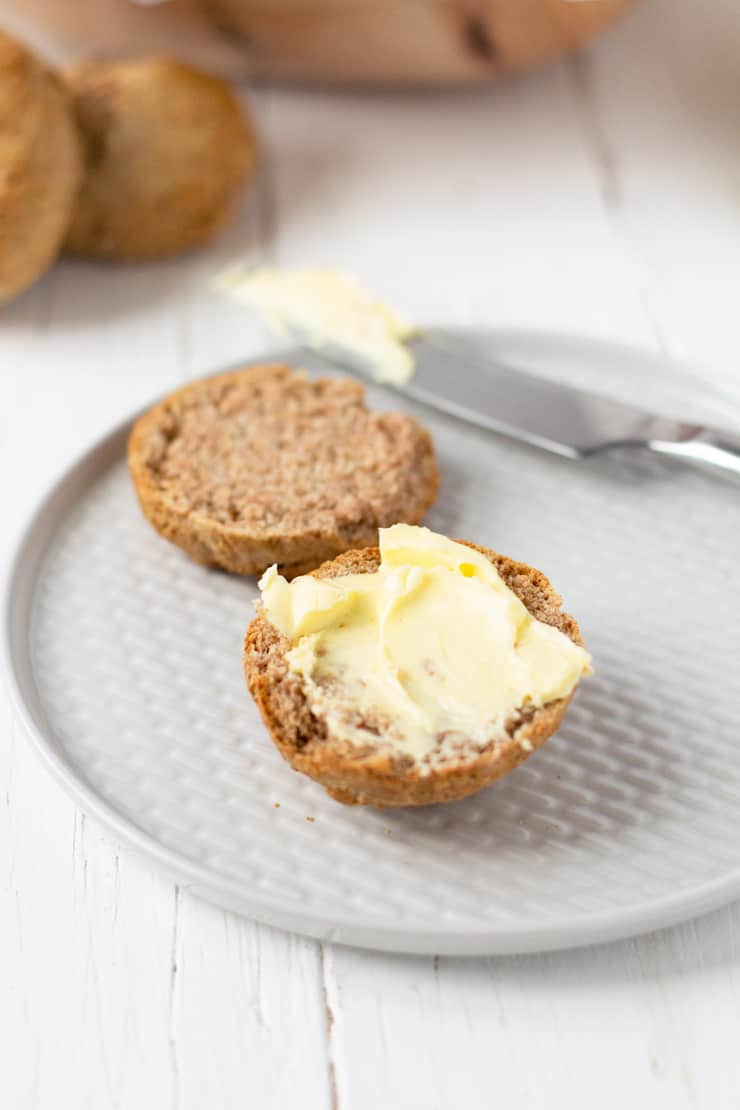 Tips For Making Whole Wheat Drop Biscuits
Make sure you line a baking sheet with parchment paper so the biscuits don't stick
Make sure the butter is cold from the fridge and work fast so it doesn't melt
For neater looking biscuits gently mold them into a rounded shape with your hands and smooth out any rough edges
Let the biscuits cool completely before storing in air tight container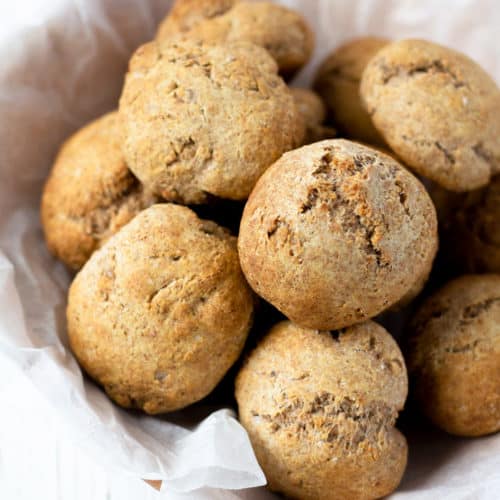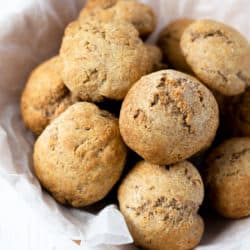 Easy Whole Wheat Drop Biscuits (Ready in about 20 minutes!)
Print
Pin
Rate
Servings:
18
drop biscuits
Ingredients
Instructions
Preheat oven to 375 degrees.

Mix dry ingredients in a large bowl.

Use a pastry cutter to cut in the butter, until the mixture resembles powdery crumbs

Whisk milk and honey together as best you can, then add to the bowl.

Mix all using pastry cutter or clean hands until incorporated. (Parts of the mixture will appear a little dry and crumbly, while other parts are buttery - that's fine).

Scoop the dough onto a parchment lined baking sheet (about 1/4 cup of dough per scoop.

Bake for 12-15 minutes or until surface is lightly browned.
Notes
Extra biscuits can be stored at room temperature for several days or in the freezer for a few months.