If you have low progesterone, we've got you covered! 10+ natural remedies (that really work!) to raise progesterone. Read on and get ready to say goodbye to anxiety, PMS, and insomnia!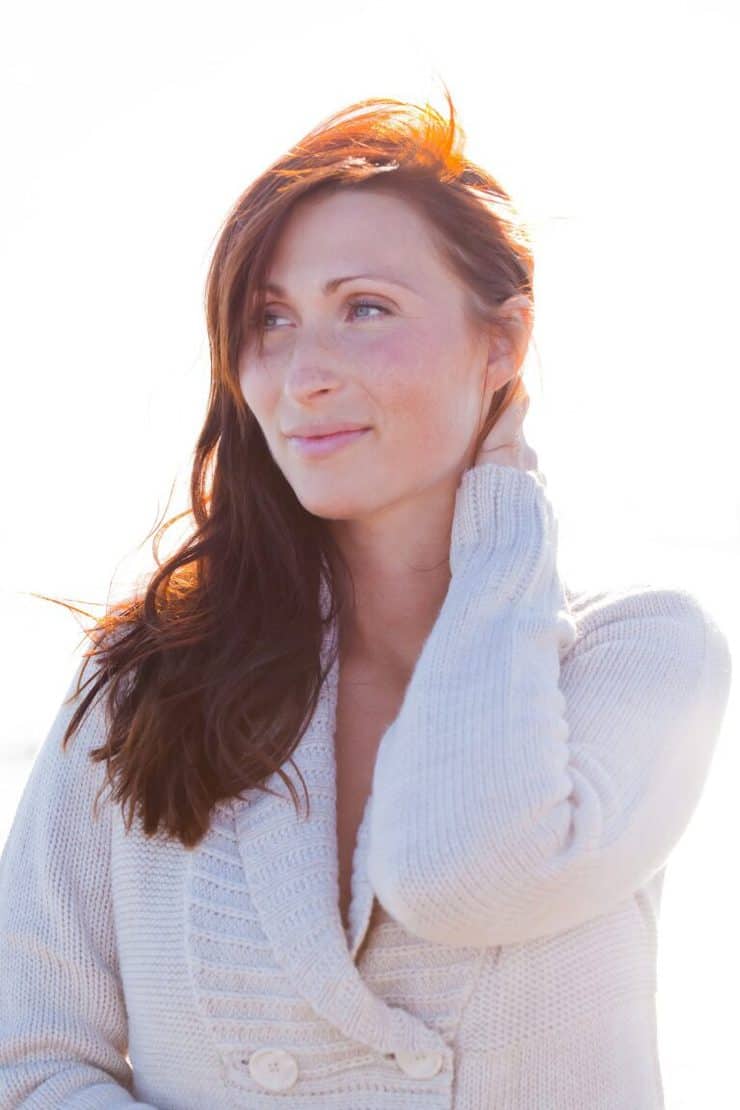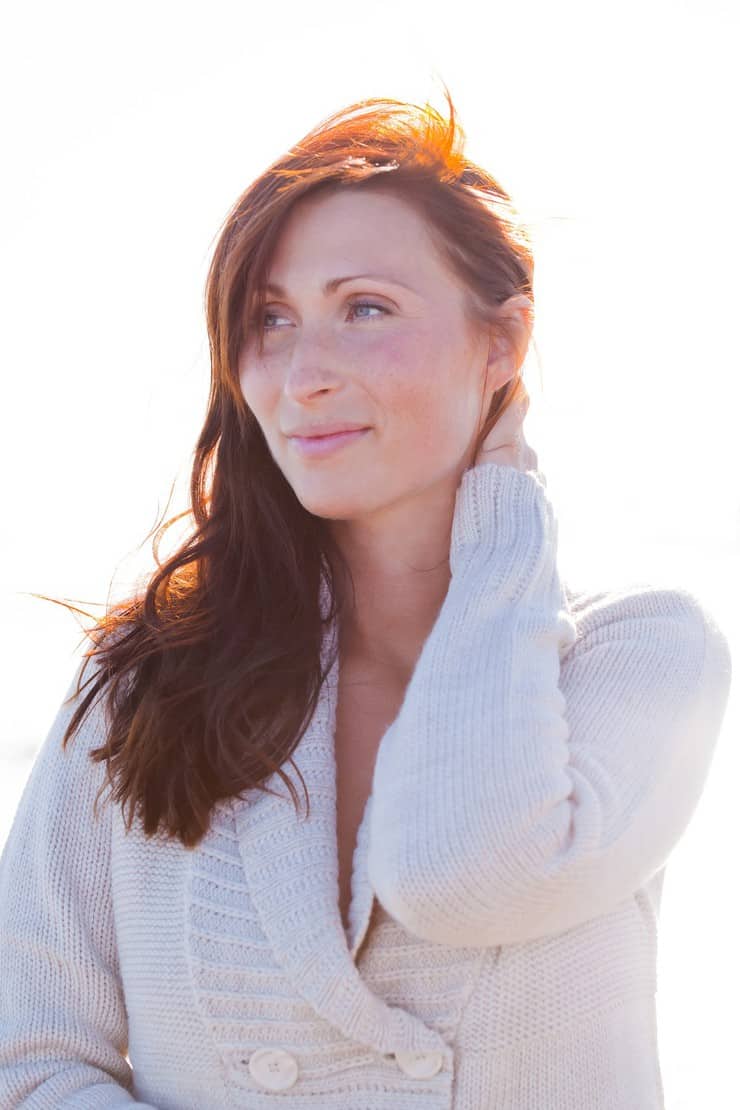 We've talked a lot in previous posts about what progesterone does, symptoms and root causes of low progesterone, and even the related condition of "estrogen dominance." Click on any of those posts to go back and get a refresher, but now let's jump right into how to fix low progesterone!
How to Raise Progesterone Naturally
1. Reduce stress
I considered listing this one twice, then realized that might be overkill. But please promise me you won't breeze past this thinking, "Yeah, I know, I'm too stressed" and then do nothing about it. Instead, stop now and schedule a time to inventory your personal stressors including your work schedule, volunteer commitments, gym routines, relationships, screen use, etc.
Which things don't align with your values and goals? Find ways to cut back on those to create more margin for rest and self care in your daily routine. Use this free, 3-Step Guide to Stress Management to help you!
2. Fix HPA Axis Dysfunction
In addition to reducing stress, you may need targeted food, lifestyle, and supplements to restore proper function to the glands of the Hypothalamic-Pituitary-Adrenal (HPA) axis so you're more resilient in the face of stress too. This post has practical tips to get you started!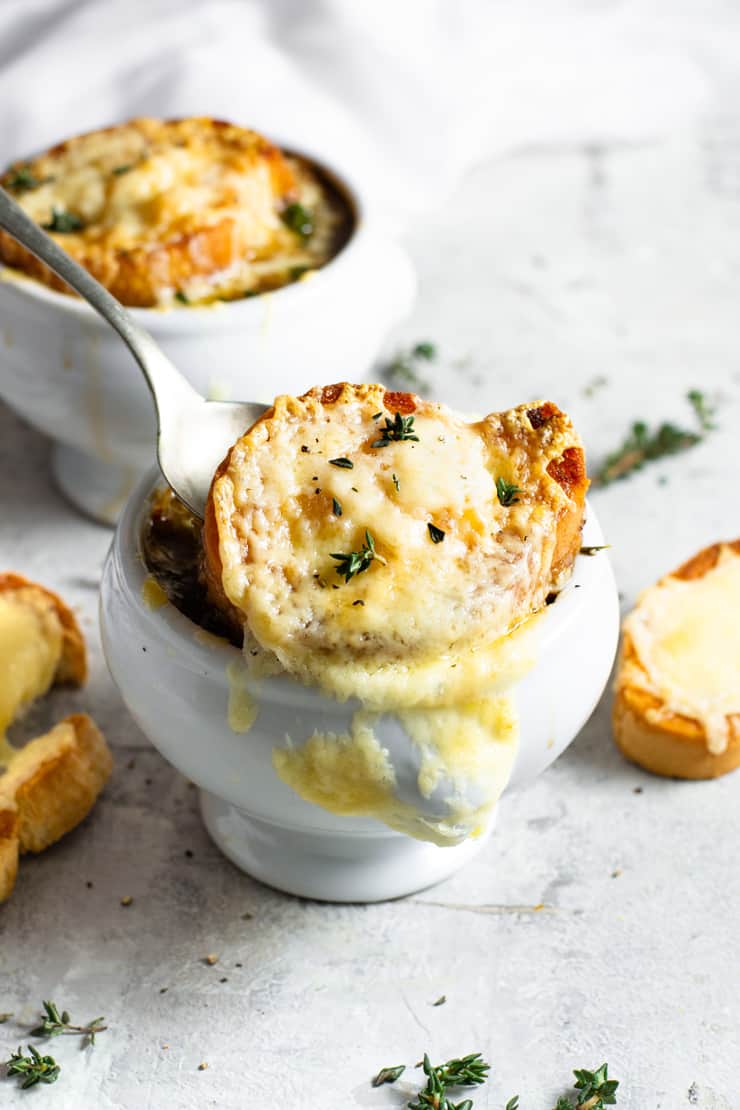 3. Make Sure You're Eating Enough….including animal foods
Lots of women undereat without even realizing it. If it has become harder to lose or maintain your weight despite cutting back on calories and increasing your exercise, your metabolism may have slowed because your body's not getting enough food. Gradually increasing your calorie intake can help remedy this – I recommend working with a practitioner to be sure your choosing the right types and amounts of foods to give you the best results.
And remember, progesterone is made from cholesterol. Your liver makes most of what you need, but you also need some cholesterol from animal fats to have optimal progesterone levels. Eggs, butter, cheese, meats, poultry, and shrimp are all good sources.
4. Boost your Body Fat
If you're on the leaner side, you may need to put on a few pounds to help raise estrogen and progesterone levels. I recommend at least 18% body fat for women, and some may need 22-28% body fat for optimal hormone balance.

5. Stop Killing it at the Gym
Working out is good for you…IF your body is well rested, well nourished, and has the energy to recover well from it.
But, if your body is struggling to keep up with other stressors in your life, then distance running, HIIT workouts, or going to Orange Theory or CrossFit may be too much right now. Instead, focus on gentle movement (walking or lower intensity workouts), strength training, and stretching.
6. Avoid Gluten if You have Celiac Disease or Gluten Sensitivity
The link between gluten and progesterone isn't crystal clear, but both Celiac and Non-Celiac Gluten Sensitivity (NCGS) have been linked to multiple hormonal issues related to low progesterone. If you have one of these conditions, this may be one more reason to follow a strict gluten-free diet.

7. Correct Low Thyroid Function
If you know you have or suspect you have hypothyroidism, it could be contributing to your low progesterone. Find out which thyroid labs you need and how to order them here!
8. Address High Prolactin
If your prolactin is high because of a pituitary tumor or for another reason, work with your doctor to address it. If your prolactin is high due to breastfeeding, there's no "fix" for low progesterone – it will naturally go back up once you wean.
9. Minimize Medications that Lower Progesterone
If you take any of the following medications that suppress progesterone, talk with your doctor or healthcare provider about possible alternatives.
Hormonal birth control (pills, patches, rings, hormonal IUDs, injections)
Risperidone (Brand names: Risperdol, Consta, etc.)
Amitriptylines (Brand names: Elavil, Endep, etc.)
SSRIs like fluoxetine, citalopram, etc. (Brand names: Cipramil, Prozac, etc.)
Bupropion (Brand names: Wellbutrin, Zyban, etc.)
NSAIDs like ibuprofin, naproxin, and aspirin (Brand names: Advil, Motrin, Naproxen, Bayer, etc.)
Opioid pain medications like oxycodone, hydrocodone, and morphine (Brand names: Percocet, Vicodin, MS Contin, etc.)

10. Try Supplements that Support Progesterone
These aren't all right for every case of low progesterone, so be sure to talk with your own healthcare provider about which are best for you.
B6 (or B-Complex)
Zinc
Omega-3's https://ndnr.com/womens-health/supporting-the-luteal-phase-with-integrative-medicine/;
Vitamin C
Vitamin E (not pictured)
Co-Q 10 (not pictured)
Chaste Tree
Adaptogenic herbs (The HPA Adapt product pitcured above has Rhodiola, Ashwagandha, Eleuthero, Holy Basil, and Maca)
Melatonin
Back To The Book branded products are linked above – Buy other products shown above from Fullscript.
11. Consider Bioidentical Progesterone
If you've spent a few months working on the tips above and your progesterone still won't budge, it may be time to discuss bioidentical progesterone (aka: P4) with your provider. Bioidentical progesterone is now widely available from holistic and functional medicine providers as well as from conventional physicians.
Bioidentical hormone replacement of any kind needs to be prescribed and monitored by a licensed healthcare provider.
Brand names of bioidentical progesterone:
Prometrium (oral)
Crinone (vaginal gel)
Endometrin (vaginal suppository)
DON'T CONFUSE PROGESTIN WITH PROGESTERONE!
I've said it before, but it bears repeating here. Synthetic progesterone (progestin) in most birth control medications, synthetic hormone replacement, etc. does not have the same benefits as natural progesterone made by your body or obtained from bioidentical progesterone (P4).
Check out these related posts!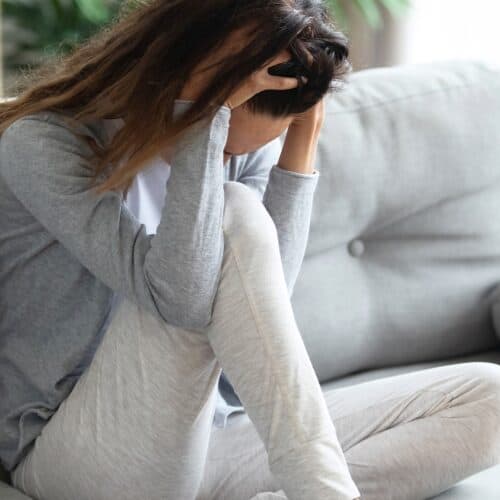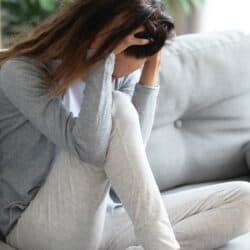 Low Progesterone Symptoms + Causes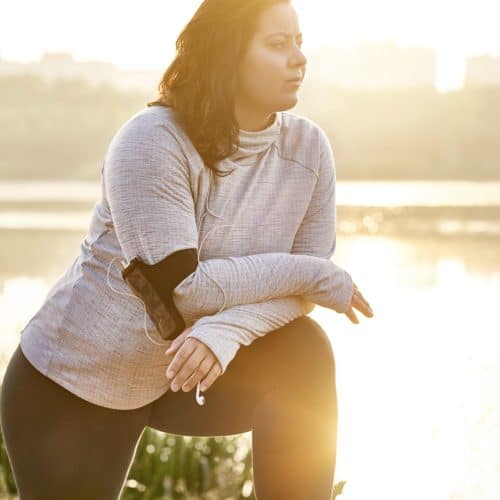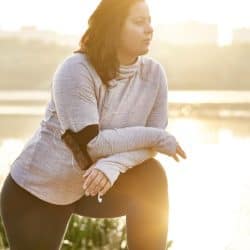 Estrogen Dominance Symptoms + Causes