How to know whether you have Celiac Disease or just gluten sensitivity – we review the latest research on both conditions and the best Celiac test options!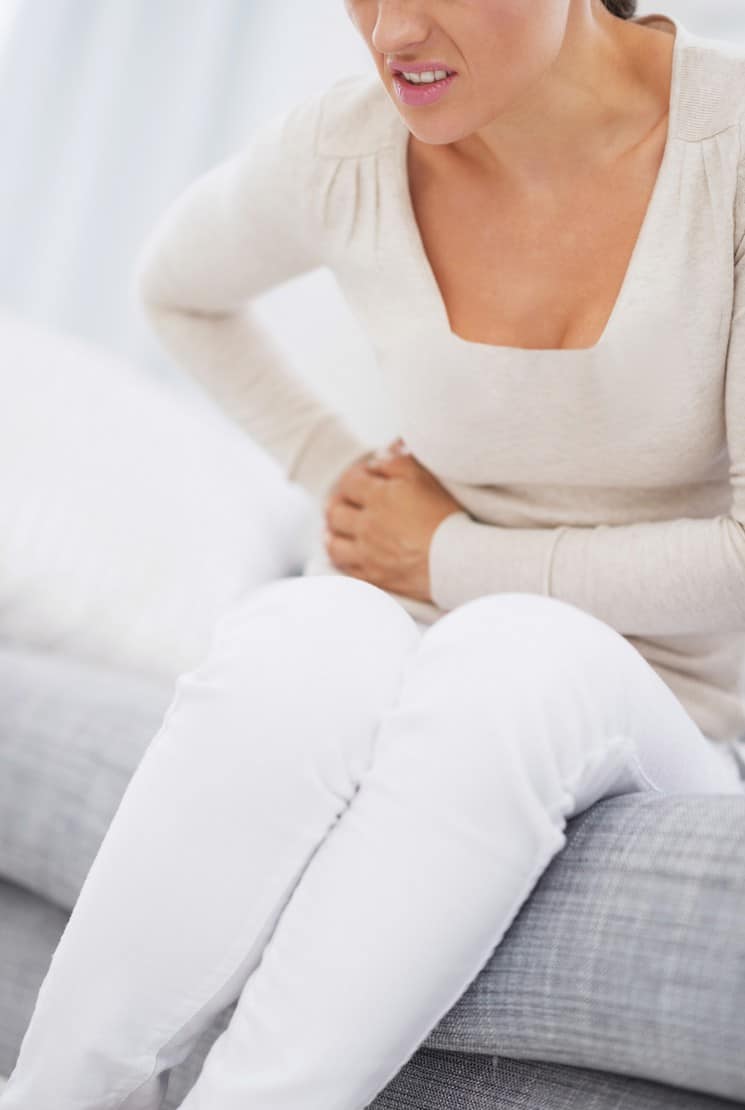 Note from Dena: This post was co-written with Karina Medina, Dietetic Intern, as part of a research partnership between Back To The Book Nutrition and post-graduate nutrition students from the University of Houston.
---
What is Celiac Disease?
Celiac Disease (CD) is an autoimmune disorder that only affects approximately 1% of people worldwide, but it has risen by 400% since the 1960s! The first documented cases of CD date back 8,000 years. It's a serious condition that, if untreated, can lead to severe health problems. (1,2)
CD is an autoimmune disease triggered by the intake of gluten, a protein found in wheat and some other grains. Technically, the reaction is to a portion of the gluten called gliadin.
When a person with Celiac eats gluten, in an aim to defend, the immune system creates an inflammatory response that damages the villi along the lining of the small intestine. Villi are small finger-like projections that help with the absorption of nutrients. Damaged villi are unable to function properly, causing several symptoms and various health conditions. (3)
Celiac Disease vs. Non-Celiac Gluten Sensitivity: What's the Difference?
Both Celiac and Non-Celiac Gluten Sensitivity (NCGS) involve an immune reaction to gluten. But three things happen in Celiac that do not occur in Non-Celiac Gluten Sensitivity(6):
1. Celiac damages the "villi" that line the small intestine
This prevents absorption of nutrients, which is why so individuals with undiagnosed or uncontrolled Celiac tend to have so many nutrient deficiencies.
2. Celiac Disease is an autoimmune disease
This means the immune function has become confused and begun attacking healthy tissue in the body at the same time it's reacting to gluten. Continued gluten exposure will fuel more autoimmune activity.
3. Celiac Disease is a permanent condition
With a strict gluten free diet and the other efforts, one can put Celiac into remission, but the underlying condition is considered a permanent one that must always be monitored. In contrast, many cases of NCGS can be reversed completely.
Note: This post contains affiliate links. By making purchases through these links, you pay the same amount for products, but a portion of the sale will be sent my way to help with blog expenses. Thanks!

Does Gluten Sensitivity Increase my Risk for Developing Celiac?
Maybe, especially if you don't reverse your sensitivity by avoiding gluten and fixing the underlying issues of poor gut health and immune dysfunction. We know that those with non-Celiac Gluten Sensitivity (NCGS) are 30% more likely to develop an autoimmune condition, whether Celiac or something else.
What Causes Celiac Disease?
A combination of these three things is believed to trigger Celiac:
1. Genetic predisposition
Certain genes like HLA-DQ2 and HLA-DQ8 are known to be associated with susceptibility to develop Celiac Disease. Approximately, 10-20 percent of close relatives from someone with CD can be at risk. Someone who may have existing mutated genes like those with Down Syndrome, Autoimmune Thyroid Disease, Addison's among others also have a higher risk (5).
2. Exposure to gluten
An individual with genetic predisposition must be exposed to the gluten/gliadin protein for Celiac to be triggered (5).
3. Environmental factors
According to a review of recent data on CD by Lionetti, "The rising prevalence of adult onset of celiac disease…(is) still unclear but (has) to do with the environmental components of celiac disease…Some of these factors include breastfeeding, intestinal infections, and intestinal microbiota." (4)
Celiac Disease Symptoms
It is important to note that symptoms may vary depending on how advanced the disease is.
The following symptoms are the most common (5,6,7):
Abdominal pain and bloating
Chronic Diarrhea
Constipation
Fatigue
Brain Fog
Depression, anxiety and other mood changes
Headaches
Joint pain
Vomiting
Infertility
Weight Loss
Failure to thrive (in infants) or poor growth (in children)
Decreased nutrient absorption
Canker sores in mouth
Dermatitis Herpetiformis ("gluten rash")
Poor balance and motor coordination ("gluten ataxia")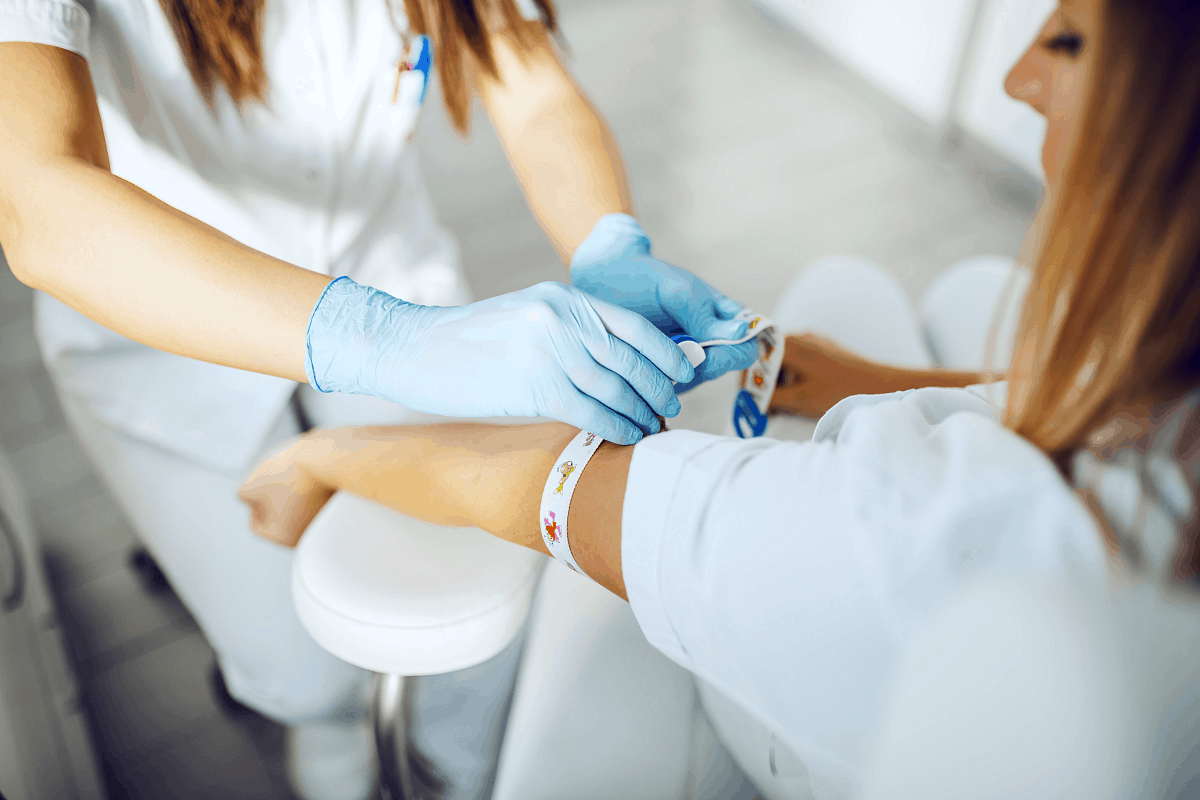 How to Test for Celiac Disease
tTg-IgA (+ Total IgA) Screening Test
The tTg-IgA blood test is the most common screening tool for Celiac since it is positive in 98% of Celiac patients. It's usually recommended to also test Total IgA to confirm the body makes enough IgA for the test result to be accurate. You must have eaten gluten recently for the test to be effective. Order tTg-IgA + total IgA here for around $70.
Comprehensive Celiac Panel Screening Test
This panel includes tTg-IgA as well as total IgA and Gliadin Antibodies, which can help identify Celiac in the small percentage of people who may have CD but get a negative result on the tTg-IgA test. You must have eaten gluten recently for the test to be effective. Order a Comprehensive Celiac Panel here for around $130 here.
Genetic Testing (HLA) Screening Test
While not diagnostic, this test identifies genes that predispose one to getting CD. It is helpful for identifying CD risk in those whose family members have the disease, or for those who are gluten free and don't want to eat gluten in order to take one of the above tests. Order HLA here for around $165.
Upper GI Endoscopy (EGD) with Biopsy to Diagnose CD
This is the "gold standard" for diagnosing CD. A gastroenterologist can perform an upper endoscopy to look for the appearance of classic CD induced damage to the small intestine. Biopsies can be collected during the procedure to confirm diagnosis.
The Bottom Line
Gluten sensitivity and Celiac are both on the rise, causing many people to wonder which one they have. Fortunately, there are definitive tests to help you find out whether you have CD, and so much you can do naturally to help manage it!
Check out these related posts:
Celiac Disease: Diet, Supplements, and Lifestyle Essentials
Gluten Sensitivity Tests: 3 options + how to choose the best one for you
Why Are So Many Women Getting Autoimmune Diseases?
---
About the Co-Author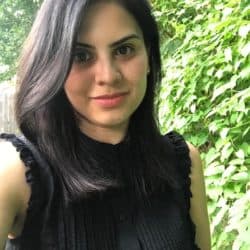 Karina Medina is originally from Mexico and completed her B.S. in Human Nutrition and Foods at the University of Houston, where she is currently completing her dietetic internship. She is passionate about nutrition and disease prevention and would like to specialize in Pediatric Nutrition to help new generations love and respect their bodies by living healthier lifestyles.
---
Disclaimer: Information on this site is intended only for informational purposes and is not a substitute for medical advice. Always consult with a trusted healthcare provider before implementing significant dietary change. Read additional disclaimer info here.
References