Body image begins to develop at a very early age and, as it does, it's critical that our daughters hear us say these five things about their bodies.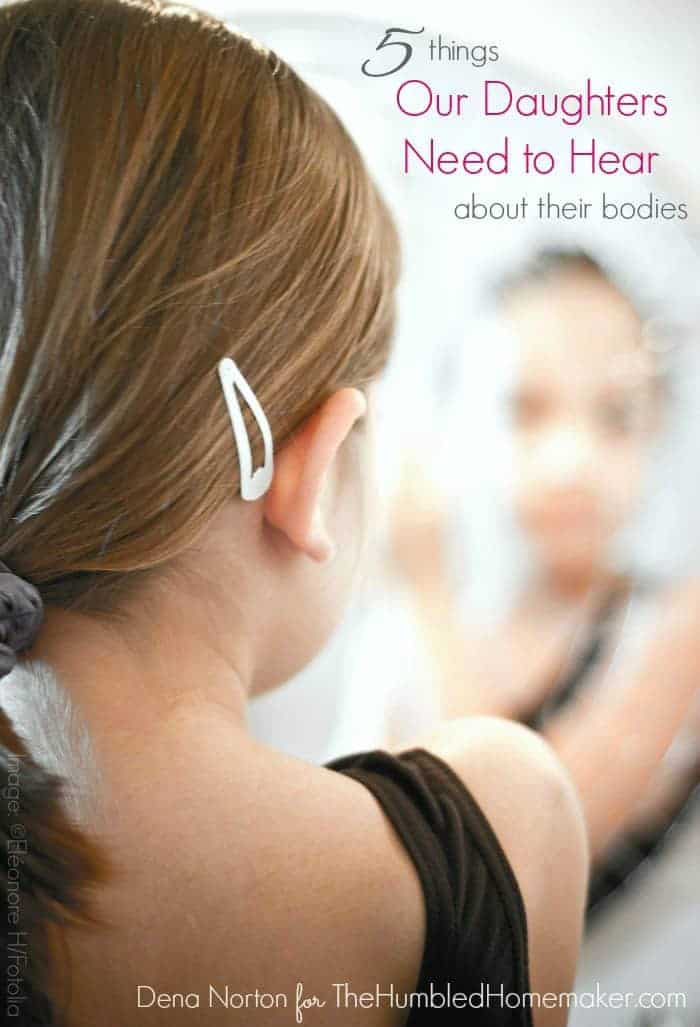 Do you remember the first time you hated your body?
I do. I was six years old – the same age my daughter is now.
I spent the next twenty years struggling to truly accept and care for my body, and now I'm guiding my young daughter on her own journey.
I recently shared more of my story and my perspective on this critical issue as a dietitian, a former disordered eater, and a mom on The Humbled Homemaker.
Click the link below to read the full post: