Many supplements that claim to help with anxiety, but these are the two that have been the most helpful to bring calm, relaxation, and restorative sleep to my Holistic Nutrition Coaching clients struggling with anxiety. Plus, what the research has to say about each ingredients like GABA, L-theanine, Ashwagandha, Valerian, and Passion Flower for anxiety!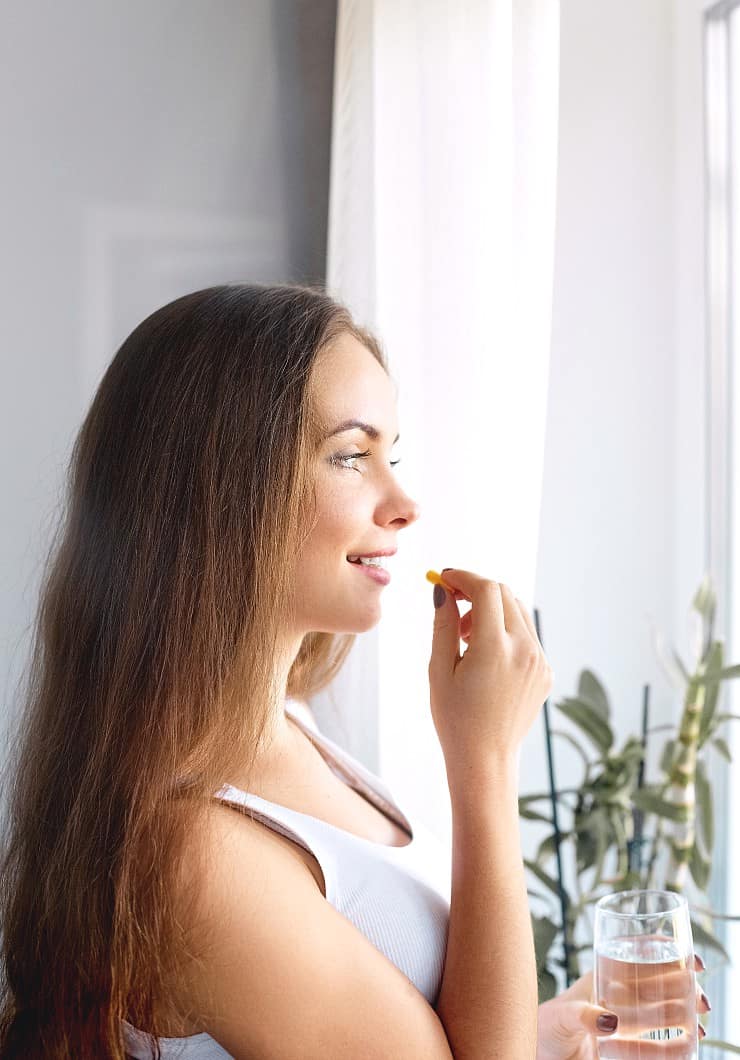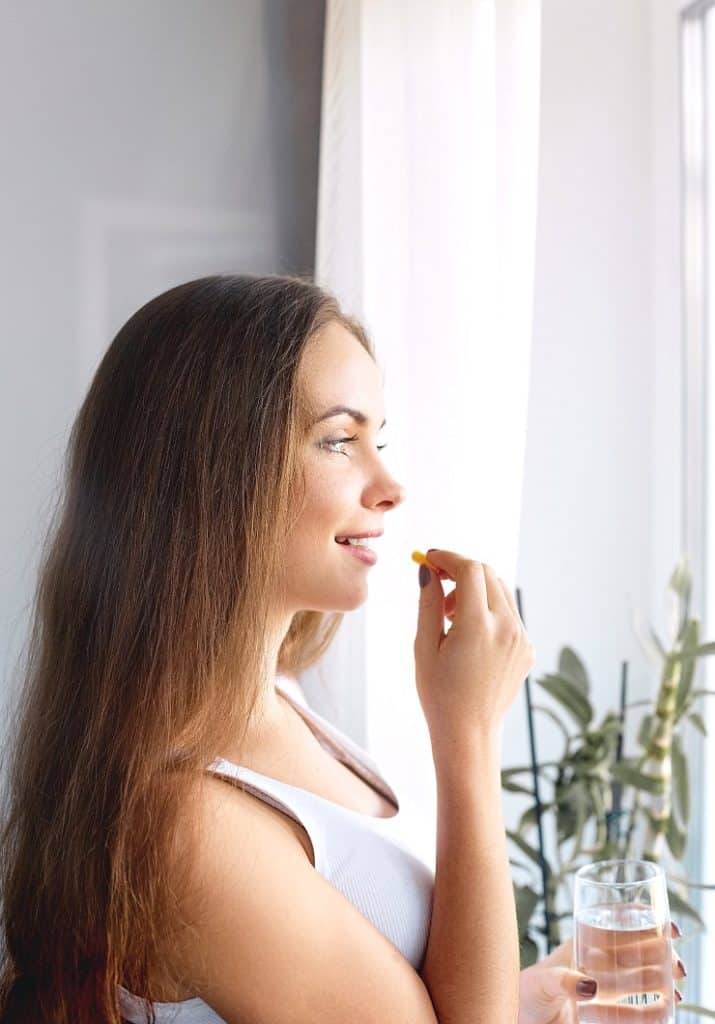 Anxiety disorders are the most common mental illness, affecting about 20% of the U.S. adult population at some point in their lives.(1) And with the frantic pace at which we live, the inflammatory diets many of us eat, and the way we're constantly bombarded with tragedy and trauma, it's no surprise many of use feel more anxious than ever before.
More than half of the clients I meet with report some level of anxiety, many of them having taken at least one prescription anxiety medication at one point or another.
But, in my experience, many cases of anxiety can be significantly improved with natural approaches like diet, lifestyle, and supplements.
---
BEFORE YOU SUPPLEMENT
No holistic practitioner worth their salt would recommend you jump straight to taking anxiety supplements without first encouraging you to implement a few food and lifestyle efforts that are critical for overcoming anxiety long term. So, indulge me for just a minute while I do my duty?
BEFORE YOU SUPPLEMENT, MAKE SURE YOU:
Eat Real Food – Eating loads of brightly colored plant foods (fruits, veggies, beans, nuts, seeds, etc.) every day, as well as high quality animal products and fish or seafood at least a few times each week, while minimizing your intake of refined foods, sweets, and alcohol is the best way to fuel your body with anxiety-fighting nutrients like vitamin D, B vitamins, magnesium, zinc, choline, and others. If you're inconsistent with these foods, taking a high quality multivitamin-mineral and magnesium glycinate supplements are probably a good idea.
Manage Stress – It's nearly impossible to get a handle on anxiety if you aren't willing to slow down long enough to take inventory of your stressors and make commitments to reduce and manage them better. This printable, 3-Step Guide to Stress Management will help you do exactly that!
Sleep – Carve out enough time for sleep (8 hrs/night), and create relaxing, screen-free bedtime routines to help you wind down before bed. Dimming the lights, taking an Epsom salts bath, diffusing essential oils, and deep breathing are all great examples. Get more tips for sleeping better here!
Get Counseling – I've seen first hand in my own life and in the lives of family members, friends, and clients how incredibly helpful professional counseling can be when you find someone who's aligned with your spiritual beliefs, experienced with the particular issues you're dealing with, and is a good fit for your personality.
---
Okay, now what you came for… 😉
ANXIETY SUPPLEMENTS THAT REALLY WORK!
There are a LOT of supplements out there that claim to help with anxiety and testing out all of them yourself to see which ones work best could take months! So, I'll save you some you some time and share the two products that have been the most helpful for my clients who struggle with anxiety.
1. Calm Complex (daily anxiety supplement)

Calm Complex is a triple whammy for anxiety – it combines: (1) relaxing herbs like Ashwagandha, Valerian, and Passion Flower with (2) the amino acid L-Theanine (which the body converts into the calming neurotransmitter GABA), and (3) preformed GABA to support a calm brain and body.
After months of trialing this product with clients and getting great feedback, I'm excited to now offer Calm Complex as part of the Back To The Book Nutrition supplement line!
What Clients Say About Calm Complex:
Calm Complex has been amazing! It keeps me from crossing that threshold into the panic, insomnia, and anxiety cycling I used to deal with.
I take Calm Complex at night with my Magnesium and the two together are a dynamic duo – I'm sleeping like a baby!
What the Research Shows about Calm Complex Ingredients:
GABA (gamma-amino butyric acid) – GABA is the primary calming neurotransmitter in the brain, and supplementation with GABA increases alpha waves in the brain, which are associated with calm, alertness, mental clarity. But there are also GABA receptors within the nerves located in the gut, which may be why oral GABA supplements seem to be so effective not only for mental anxiety, but also for physical anxiety symptoms like muscle tension, racing heart, shortness of breath, etc. (2,3)
L-Theanine – This is the amino acid (protein) in matcha and other green teas responsible for their relaxing effects. L-Theanine is able to travel into the brain to increase GABA levels there, and supplemental L-Theanine has been shown in human studies to increase relaxation, decrease anxiety, and improve sleep. (4) Preliminary study suggests that L-Theanine combined with GABA results in better sleep than either one alone, so it's possible this synergy extends to their anti-anxiety effects as well. (5)
Ashwagandha – Multiple human studies have shown the adaptogenic herb Ashwagandha to significantly decrease anxiety and stress levels compared to placebo (6, 7)
Valerian – Another adaptogenic herb that helps increase circulating GABA levels while at the same time decreasing excitatory glutamate levels. (2)
Passion Flower – This herb has been shown in at least one human study to significantly decrease anxiety when compared to placebo. (8)
2. Liposomal GABA with L-Theanine (as needed supplement)
With some of the key ingredients of Calm Complex (GABA and L-Theanine), this product is even more quick-acting, thanks to its liposomal formulation that allows for direct absorption into the bloodstream from the mouth. This is an ideal product for occasional situational anxiety, either alone or as a "breakthrough" supplement in addition to the daily Calm Complex.
Liposomal GABA with L-Theanine is especially potent when combined with 4-7-8 breathing to help shift the body out of sympathetic ("fight or flight") mode and into parasympathetic ("rest and digest") mode.
Squirt the liquid under your tongue and hold for at least 30 seconds (or until you begin salivating), then swallow the remainder. If this is a good fit for you, you'll notice calming effects within just a few minutes.
This post contains affiliate links to products I proudly recommend and truly believe will benefit you. By purchasing through these links, I'll earn a small commission on the sale. Thank you for supporting Back To The Book Nutrition in this way!
Cautions about Anxiety Supplements with GABA
Taking preformed GABA can be highly effective to quickly calm the brain and body, but you should be aware of the following cautions:
May lower blood pressure – if you have low blood pressure or take blood pressure lowering medications, discuss with a physician before trying GABA
May cause drowsiness – GABA, especially combined with other ingredients in the Calm Complex, can cause drowsiness in some. For that reason, I recommend testing it out at home in the evening at first.
May interfere with medications – Benzodiazepenes (Xanax, Klonopin, Ativan, etc.), Baclofen (Lioresal and Gablofen), Gabapentin (Neurontin, Neureptine, etc.), and other prescription medications for depression, anxiety, muscle relaxation, pain, ADD, seizures, and other neurological or psychiatric conditions affect GABA levels. If you take prescription medications, discuss with your provider before adding supplements that could also affect GABA.
Not recommended during pregnancy or breastfeeding – Discuss with your physician if you're pregnant or breastfeeding and are interested in trying these products.
Check out these other helpful posts!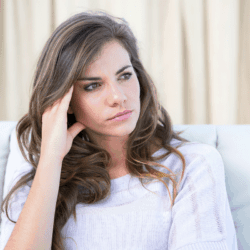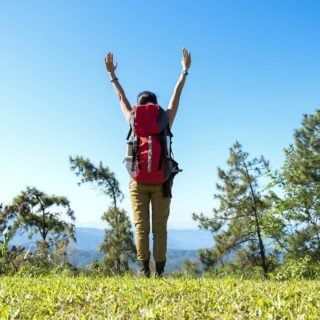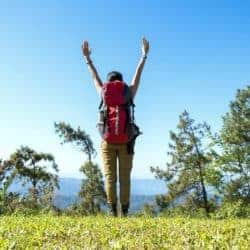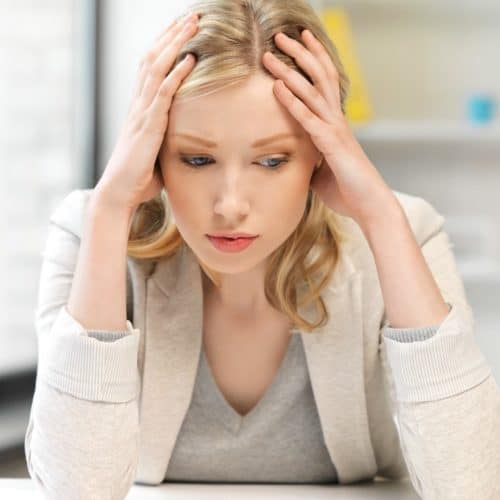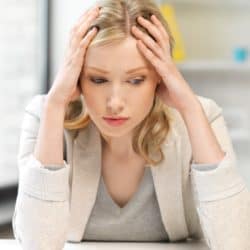 ---
Disclaimer: Information on this site is intended only for informational purposes and is not a substitute for medical advice. Always consult with a trusted healthcare provider before implementing significant dietary change. Read additional disclaimer info here.
References: