These 7 must-ask questions are a critical step in improving your gut health, hormone balance, thyroid function, detox capacity, and more!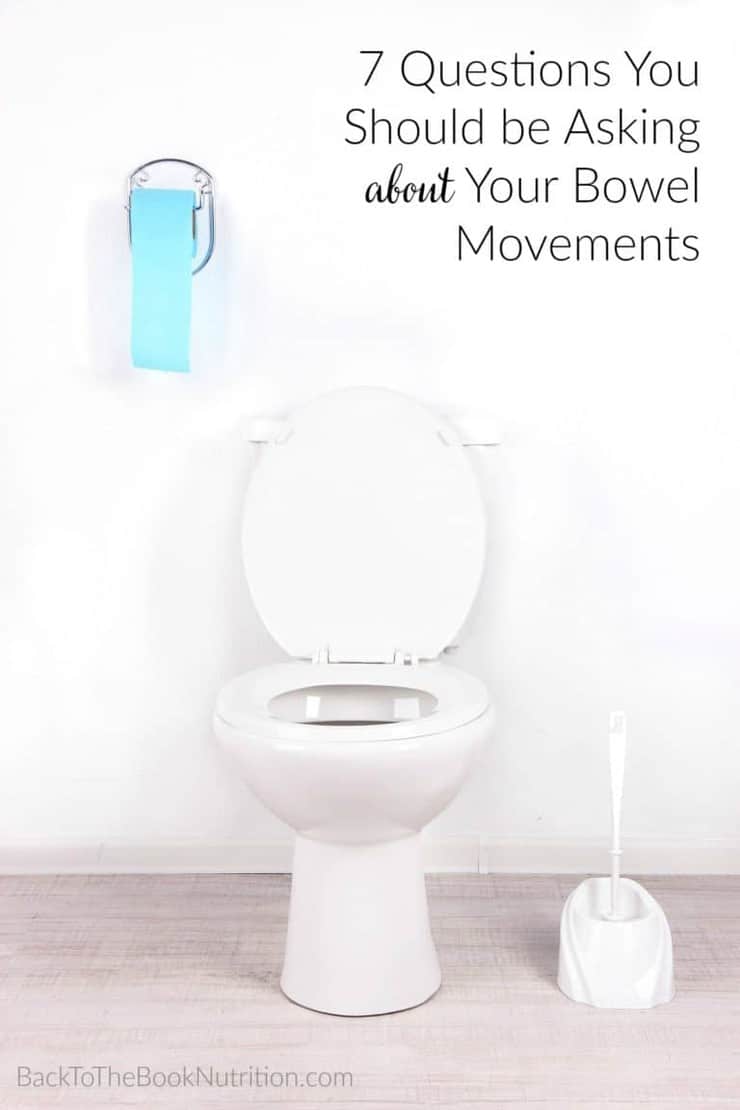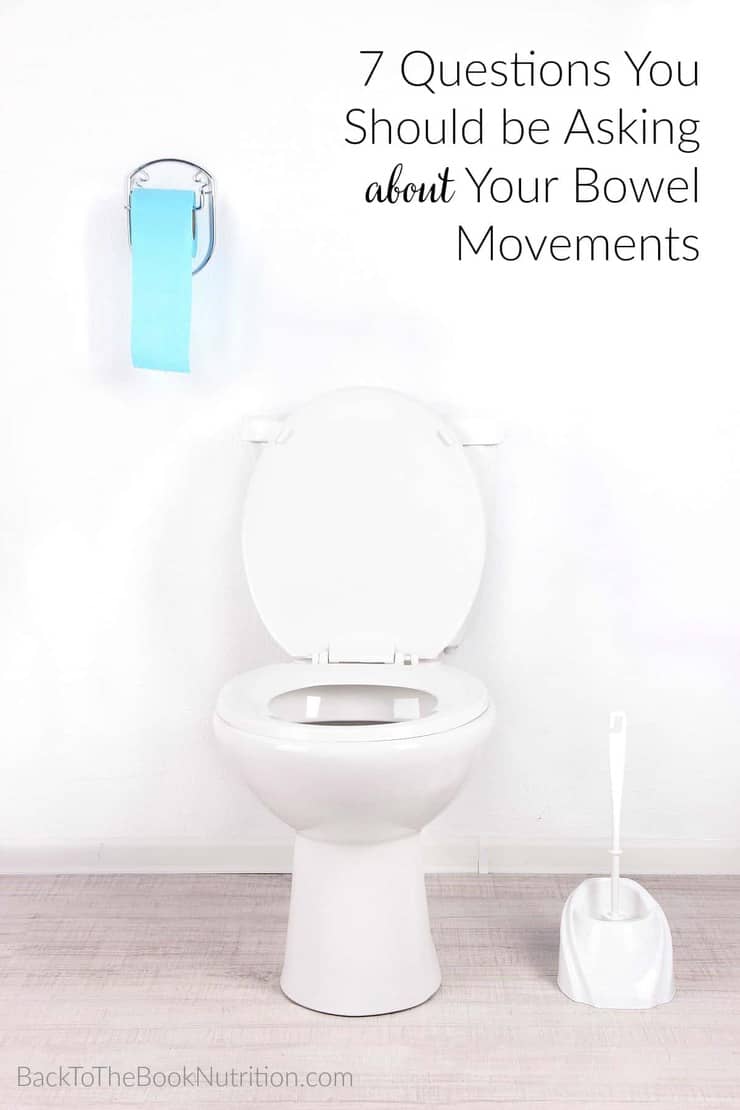 Note from Dena: This guest post was written by Telma Moreira, Dietetic Intern, as part of a research partnership between Back To The Book Nutrition and post-graduate nutrition students from the University of Houston.
---
Let's face it, this is not a topic for polite conversation, but it's too important not to talk about because, believe it or not, your stool contains a wealth of information about your health!
Stool is made up mostly of water (75% by weight!). The remainder is a combination of bacteria (dead and alive), fiber, undigested carbohydrates, nitrogen, and fat.
But why are bowel movements so important?
We know that you can't be healthy if you're gut isn't healthy. Gut health – and, by association, our bowel movements – is directly linked to multiple other areas of our health, including:
Brain health
Hormone balance
Immune function
Thyroid function
Stress Management
Repair of oxidative damage
Detoxification
7 Questions You Should Be Asking About Your Bowel Movements
By paying attention to the following, you may find out a lot about your health. Keep in mind that we are referring to the usual characteristics of stool. There is no need to worry if something "abnormal" happens on rare occasion, and you quickly return to your usual pattern.
1. How Often Do You Go?
The official definition of "normal" stool frequency is between three times per week and three times per day. However, most clinicians would agree it is healthiest to have a bowel movement 1-3 times daily most days.
But the most important thing here is that your frequency be consistent within that normal range. Changes in your usual frequency, especially if accompanied by other symptoms (diarrhea, change in color or smell, etc.) may be a warning of something going on.
2. What Color Is It?
It depends on what you eat and what medications or supplements you take: don't get alarmed, for example, if you ate beets and your stools are somewhat red, or if you are taking iron supplements and they are kind of black or dark green.
Medium brown: This is preferred.
Red or tarry black: Unless you can relate it to something that you ate or a supplement you are taking (such as iron), this is a warning sign. It may mean that you are losing blood in your digestive tract, or indicating an infection if accompanied by diarrhea. Bright red color points to the lower portion of your gut, or the anus, while black may indicate loss of blood from the upper intestines or stomach.
Very light brown or light gray: This may indicate inadequate production of bile and/or pancreatic enzymes.
Yellowish: This may indicate trouble with fat absorption or digestion.
Greenish: This may suggest that stools are moving through too quickly, though excessive green vegetable consumption can also give your stool a greenish color.
3. What Shape Is It?
No one likes this part, but the "Bristol chart" below is widely recognized by doctors, dietitians, and other healthcare providers as the single best tool for individuals to categorize the shape and overall appearance of their stool. The "ideal" shape is type 4, but type 3 and 5 are also acceptable. Types 1 and 2 indicate constipation, while types 6 and 7 reflect diarrhea.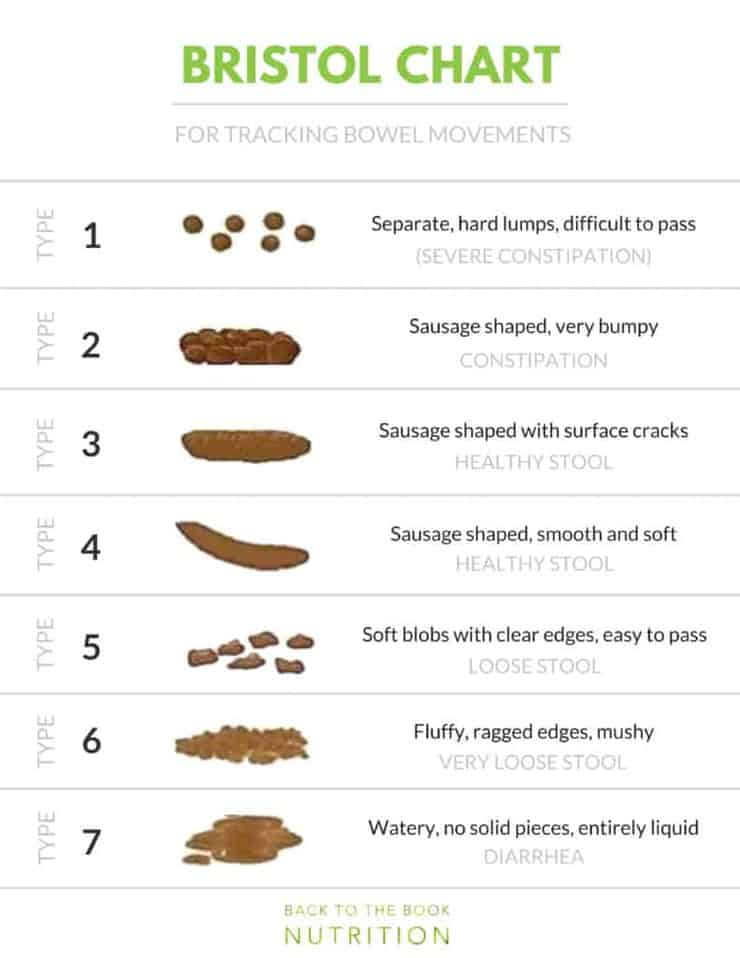 4. What's the Consistency?
There's a lot to be learned from the consistency of your stool – here are a few possible causes for abnormal stool consistency:
Hard stools: Straining to pass hard stools means you have constipation. Very occasional constipation due to diet temporary diet changes or decreased fluid intake may pass on their own once you return to your normal food and fluid intake. If constipation is a regular thing, it could be due to poor thyroid function, gluten intolerance, or other underlying issues.
Very loose, mushy or watery stools: If these resolve in a couple of days, it may just be that your body is getting rid of toxins or a bacteria or virus. However, if diarrhea persists, it could be a warning sign of an infection, inflammatory bowel disease, or other conditions.
Frothy, foamy, fluffy, or oily stools: Any of these can be a sign that you're not absorbing fats properly, which may simple be caused by excessive fat intake or, more commonly, that your pancreas isn't producing enough enzymes to break down your food.
Stools with undigested food particles: It isn't uncommon for those with very high roughage diets to have small amounts of undigested plant foods in their stool. But, large amounts of undigested foods are present on a regular basis, especially if your stool is very loose or watery and you're losing weight, you may need to get it checked out.
Mucous coating on the stool: The lining of the intestines produces mucous and a small amount of this may sometimes show in the stool. But a thick mucous layer, especially if it appears more often than not, may indicate a yeast overgrowth, infection, or inflammatory disease.
5. How Does It Smell?
Of course I am not going to tell you that your stools must smell good, but pay attention to changes in smell. A foul odor for a couple of days may simply reflect indigestion or constipation. If it lasts several days or weeks, it may indicate other health issues that warrant a medical evaluation.
6. Does it Float or Sink?
Generally speaking, stools should sink. However, very dense stools that require straining to pass and drop straight to the bottom are a sign of constipation. Conversely, a floating stool may indicate you're not absorbing all the fat (or fat soluble vitamins A,D,E, and K) you're eating.
7. How Easy Is It To Pass?
Bowel movements shouldn't take long, demand a lot of straining, or be painful. It should be easily and quick done!
What Now?
Based on the 7 questions above, normal bowel movements are medium brown, sausage-shaped, soft but not mushy, not overly foul smelling, sinking, easy to pass, and with a regular frequency.
If you need help investigating the causes of your abnormal stool patterns, are interested in at-home stool testing, or just want to improve your gut and overall health, Holistic Nutrition Coaching can help!
---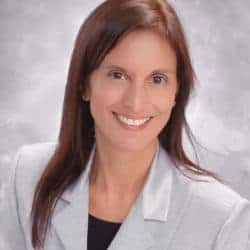 About the author: Telma Moreira is a registered dietitian in her country of origin (Argentina), working on the validation of her degree in the United States. After working for many years with seriously ill people, she became passionate of preventing disease through a healthy lifestyle.
---
References: