Homemade elderberry syrup is so easy to make, plus it's 30-50% cheaper than store bought, and works better too!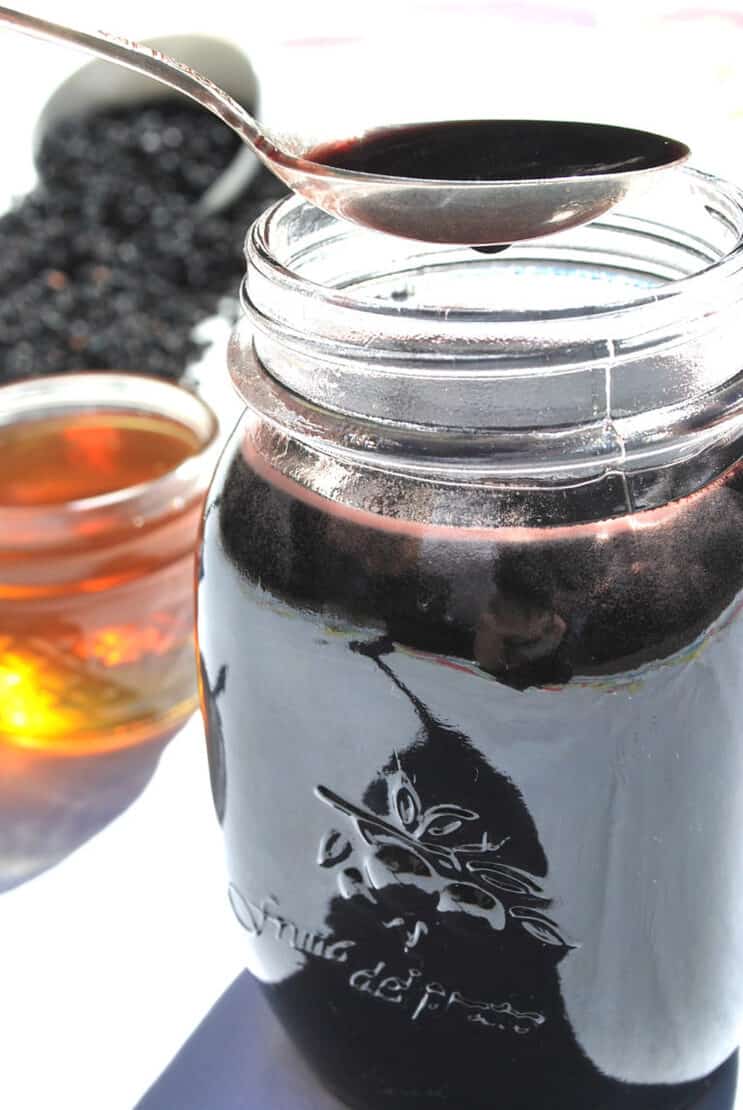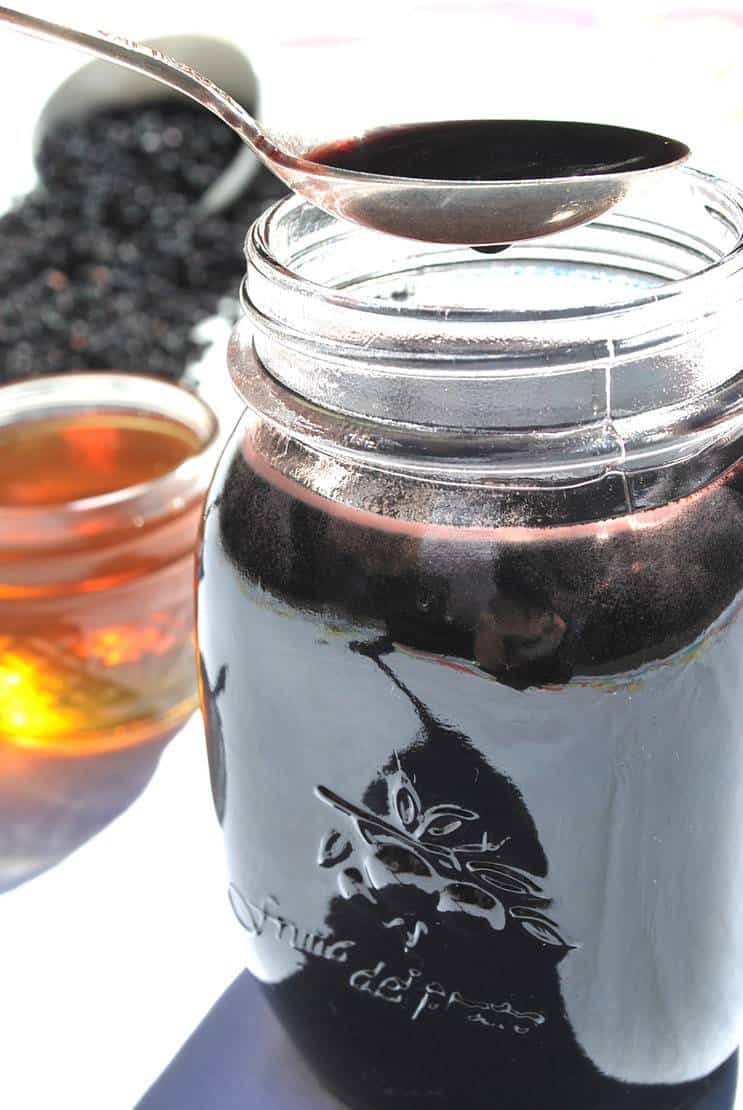 Elderberry syrup, cough drops, and gummies have become a popular natural method of fighting off cold and flu in recent years, and with good reason – they work!
Making your own elderberry syrup only takes 15 minutes and is 30-50% cheaper than store bought versions…and, in my experience, works better too!
How Elderberry Syrup Helps Fight Cold and Flu
Elderberries are one of the most concentrated sources of anthocyanins, anti-inflammatory and antioxidant compounds found in lower amounts in blueberries and blackberries. Anthocyanins have been shown in studies to have protective effects against dementia, atherosclerosis, and some cancers (1-3).
But elderberries have also been shown to be antiviral and antibacterial, including protective activity against influenza A and B viruses as well as streptococcus bacteria. (4)
One study showed flu symptoms improved four days faster in patients given 1 Tbsp of elderberry syrup four times daily, compared to those who received placebo. (5) Another study found elderberry syrup significantly shortened the duration and lessened the severity of viral colds in a group of air travelers. (6)
Elderberries should not be consumed raw since they can cause nausea and vomiting, and elderberries (cooked and raw) should be avoided by pregnant and breastfeeding women until more is known about safety in these conditions. Honey should not be given to children under 12 months of age.
Note: This post contains affiliate links. By making purchases through these links, you pay the same amount for products, but a small portion of the sale will be sent my way to help support the mission of Back To The Book Nutrition. Thank you!
How to Make Homemade Elderberry Syrup in 3 Easy Steps
This really couldn't be any easier. Once you've ordered dried organic elderberries, you just simmer, strain, and add honey.
The syrup can be stored in the fridge for a week or so, or can be frozen in a large mason jar – just be sure to leave room at the top for expansion. To defrost, just place in the fridge for 24 hrs.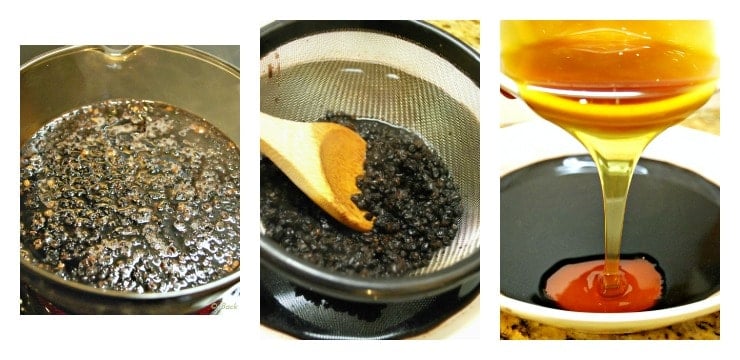 How to Dose Elderberry Syrup
We mostly take elderberry syrup four times each day, beginning with the first day we have symptoms, and continuing a few days after symptoms subside. My husband and I take 2 oz per "dose" and the kids take 1 oz. Sometimes I stir in some vitamin C powder for an extra immune boost!
Once when my daughter caught a summer cold, we combined the syrup with grape juice to make these elderberry juice pops, which were a HUGE hit!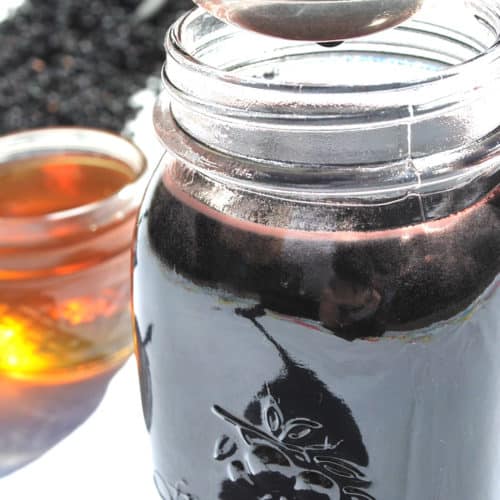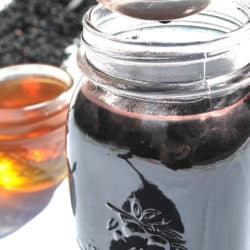 Easy Elderberry Syrup
Homemade elderberry syrup is so easy to make, plus it's so much cheaper and works better to fight off cold and flu than store bought versions!
Print
Pin
Rate
Instructions
Place berries and water in a medium sized pot on the stove. Bring to a boil over medium-high heat, then turn down to la very low simmer for about 5 minutes.

Use a strainer to pour the liquid into a bowl or glass jar (I use a large mason jar or an empty 32 oz juice jar with a large funnel placed over the opening).

Add the honey and whisk (if in a bowl) or place the lid on the jar and gently turn/shake until honey is mixed in (I wrap a kitchen towel around the jar to protect from the heat). Store in fridge.

To serve, pour 1 oz per child or 2 oz per adult into a glass 4-5 times/day. Can dilute each "dose" with water if preferred.
Notes
This mixture freezes well - just be sure there's plenty of room at the top of the jar for expansion. To defrost, place in the fridge for 24 hours.
If giving to children less than 12 months old, omit the honey.
Check out these other great posts!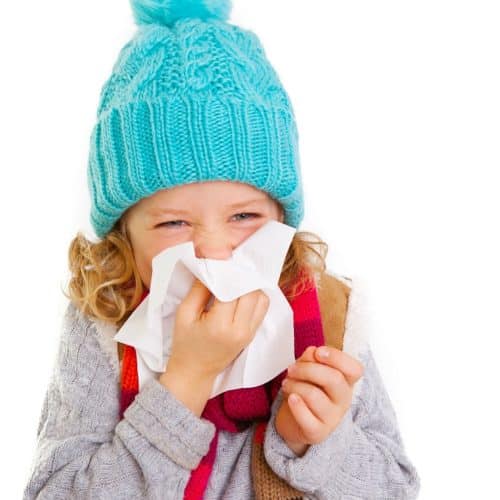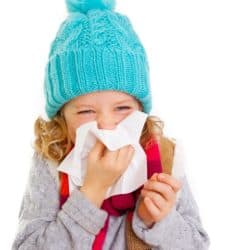 How to Fight Cold and Flu Naturally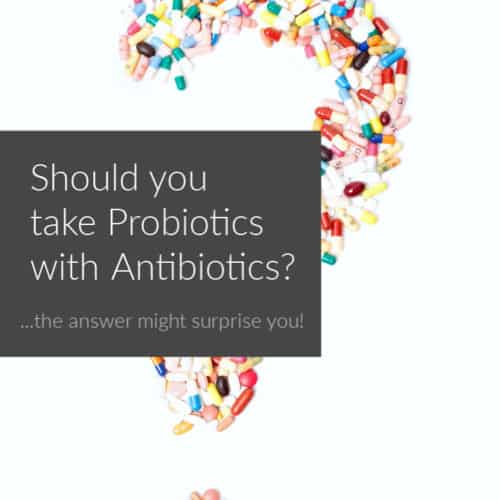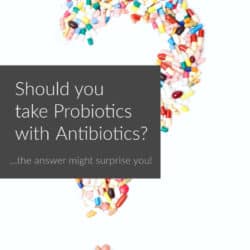 Should You Take Probiotics with Antibiotics?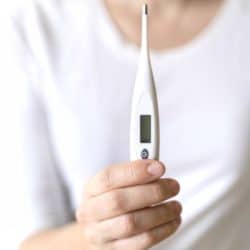 Why & How to Give Yourself a Fever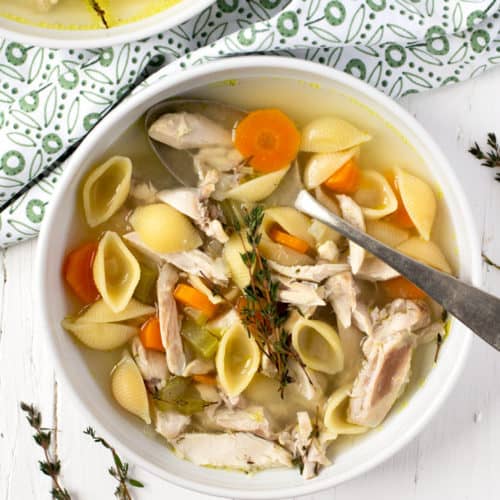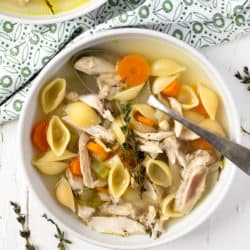 References:
Kent, et al., 2015. Consumption of anthocyanin-rich cherry juice for 12 weeks improves memory and cognition in older adults with mild-to-moderate dementia. European Journal of Nutrition, 56(1):333-341. Accessed: https://link.springer.com/article/10.1007%2Fs00394-015-1083-y
Jennings, et al., 2012. Higher anthocyanin intake is associated with lower arterial stiffness and central blood pressure in women. The American Journal of Clinical Nutrition, 96(4): 781–788. Accessed: https://doi.org/10.3945/ajcn.112.042036
Len, et al, 2016. Effects of anthocyanins on the prevention and treatment of cancer. British Journal of Pharmacology, 174(11): 1226-1243. Accessed: https://doi.org/10.1111/bph.13627.
Krawitz, et al., 2011. Inhibitory activity of a standardized elderberry liquid extract against clinically-relevant human respiratory bacterial pathogens and influenza A and B viruses. BMC Complementary and Alternative Medicine, 11(16). Accessed: https://doi.org/10.1186/1472-6882-11-16.
Zakay-Rones, et al. 2004. Randomized study of the efficacy and safety of oral elderberry extract in the treatment of influenza A and B virus infections. J Int Med Res, 32(2):132-40. Accessed: http://journals.sagepub.com/doi/pdf/10.1177/147323000403200205.

Tiralongo, et al. Elderberry Supplementation Reduces Cold Duration and Symptoms in Air-Travellers: A Randomized, Double-Blind Placebo-Controlled Clinical Trial.

Nutrients,

8(4): 182. Accessed: http://journals.sagepub.com/doi/pdf/10.1177/147323000403200205