Have you ever wondered what you should say (and shouldn't say) to someone with an eating disorder or disordered eating? Today we're sharing 6 practical ways to help a friend or loved one with these issues so they feel loved and supported rather than isolated and misunderstood.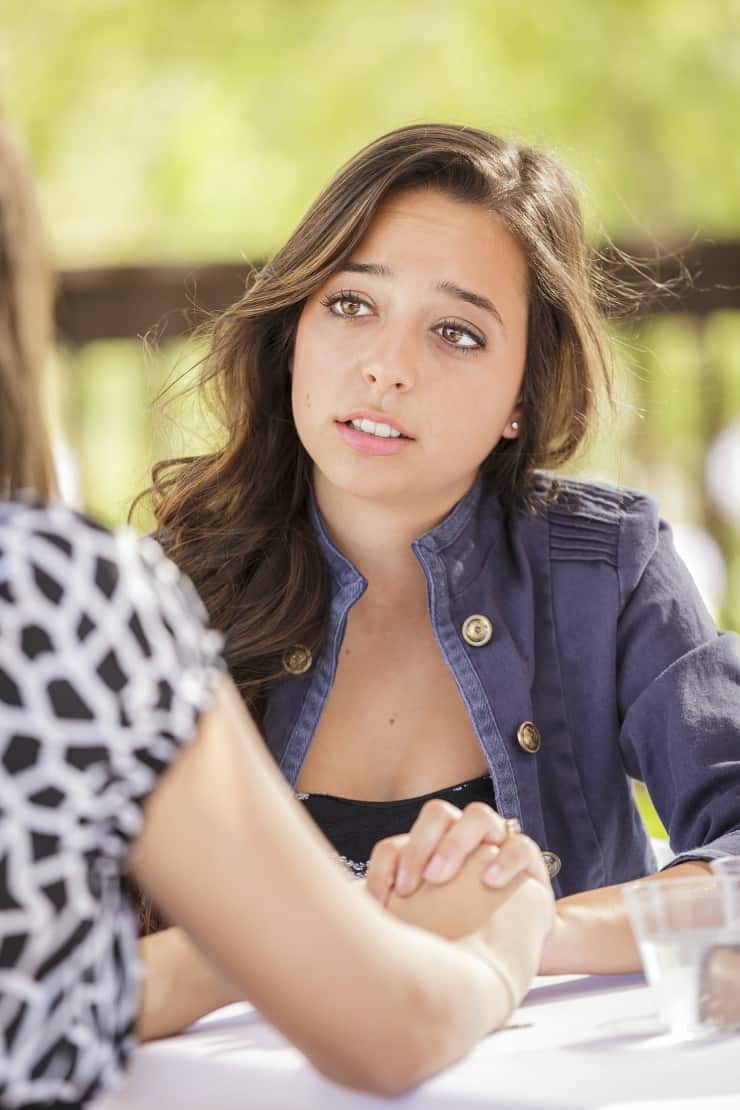 Note from Dena: This guest post was co-written with Abbie Womack, Dietetic Intern, as part of a research partnership between Back To The Book Nutrition and post-graduate nutrition students from the University of Houston.
---
We've talked recently about common eating disorder myths and about how to know if your diet is really disordered eating. But today we're talking about specific ways to support someone who's struggling with these issues.
If you've ever had a friend or family member with an eating disorder (ED) or disordered eating (DE), you may have has some of these thoughts:
I don't know what to say, so I don't say anything.
I really want to help, but I just don't get how they can think and act that way.
I want to express my concern, but I don't want to make them angry.
I don't know how to compliment them without reinforcing triggering their disordered behaviors.
---
Eating Disorders vs "Disordered Eating"
"Disordered eating" refers to someone who exhibits eating disorder-like behaviors but does not necessarily meet all the criteria for an actual eating disorder diagnosis. However, disordered eating can have a similar impact on mental and physical health and can often be the precursor to an eating disorder, and therefore must be taken seriously. (1,2)
---
6 Ways to help a friend with an Eating Disorder or Disordered Eating (3-5)
1. Realize they may not think they have a problem.
Your friend may not realize they have a problem or that they need help. Don't shy away from the truth, but be sensitive in how you broach the topic. Remain calm and loving even if they respond with anger or denial, and realize that it may bring up other delicate heart issues at the root of their disordered behaviors.
2. Be aware of your own words and actions related to food, exercise, and body image.
Move towards a non-diet mentality yourself, de-emphasizing food and body talk and avoiding discussions about amounts of food eaten, "good" vs. "bad" foods, exercise, and weight. Your friend likely picks up on everything you say and do due to their obsession with these issues, so aim to be a positive role model for them rather than one that perpetrates their fixation on these things.
3. Applaud them for taking brave steps to care for themselves, not for their weight changes.
Friends and family members can feel relieved to see their loved one eating "better" or regaining weight, but what's most important is that he/she is making better choices to care for his/her body. This takes a lot of courage, and individuals with ED/DE often struggle to accept physical changes in their bodies even when they know it's happening because they're doing the right thing. Focus your encouragement on those brave steps that are moving them toward better health rather than emphasizing specific food choices or how the number on the scale is changing.
4. Ask your friend what life is like from their perspective.
Often people with EDs/disordered eating feel misunderstood and like they're constantly being told what they should do differently rather than asked what they think and feel. Simply asking questions and listening without judgement will help you learn more about their world, and will help show them you truly care about them.

5. Ask your friend how you can support them.
Many people struggling with disordered eating do not want direct support during mealtimes or may not always want to talk about their problems. You can empower your friend by asking them the best ways to help, then be prepared to consistently show up to offer that support, even if they don't always chose to receive it.
6. Explore resources available for eating disorders and disordered eating.
Learning more about ED and disordered eating will help you better understand your friend and will help you be a resource for them if and when they're ready to get help. You can also be willing to take a step with your friend if they are afraid to go alone. See below for a list of helpful resources.
Helpful resources for those struggling with EDs or Disordered Eating:
Free screening tools like these can help identify whether professional help is needed:
To find treatment centers and ED professionals in your area, search this website or this one. A variety of treatment levels exist to help people with EDs/disordered eating, including outpatient, partial hospital, residential, and inpatient. A licensed professional can help determine which level of care is appropriate.
The National Eating Disorders Association helpline for support, resources, and treatment options for you or your friend. Call at (800) 931-2237 anytime during weekday business hours.
The Bottom Line
Eating disorders and disordered eating are becoming more common in our world today, and it is important to be familiar not only with the warning signs to know when a loved one might be on the spectrum, but also how to reach out to them in ways that help them rather than making them feel more isolated and misunderstood.
Check out these other helpful resources!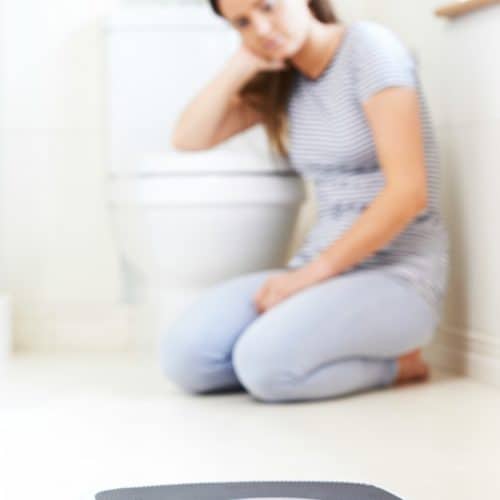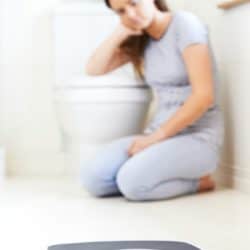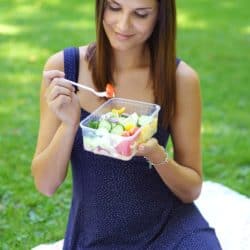 ---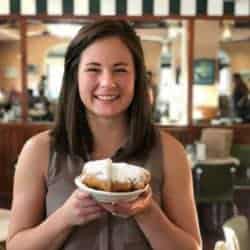 About the Co-Author: Abbie earned her Bachelors and Masters Degrees in Nutritional Sciences from Oklahoma State University. She completed her dietetic internship with the University of Houston and became a registered dietitian in 2018, before being hired by the Center for Discovery eating disorder treatment program. Abbie is newly married and enjoys swimming and eating ice cream!
---
Disclaimer: Information on this site is intended only for informational purposes and is not a substitute for medical advice. Always consult with a trusted healthcare provider before implementing significant dietary change. Read additional disclaimer info here.
References:
https://www.nationaleatingdisorders.org/;
Patton GC, et al. Onset of adolescent eating disorders: population based cohort study over 3 years. BMJ. 1999;318(7186):765–768.
http://immaeatthat.com/2017/08/24/4-ways-to-support-a-family-member-in-eating-disorder-or-disordered-eating-recovery/
National Eating Disorders Association: Parent Toolkit. https://www.nationaleatingdisorders.org/parent-toolkit
National Eating Disorders Collaboration: What to say and do. https://www.nedc.com.au/support-and-services/supporting-someone/what-to-say-and-do/