Add protein, antioxidants, and gut health benefits to your smoothies with this simple homemade protein powder + greens mix! Made from just two all natural ingredients and blends in perfectly smooth! (Dairy free, sugar free)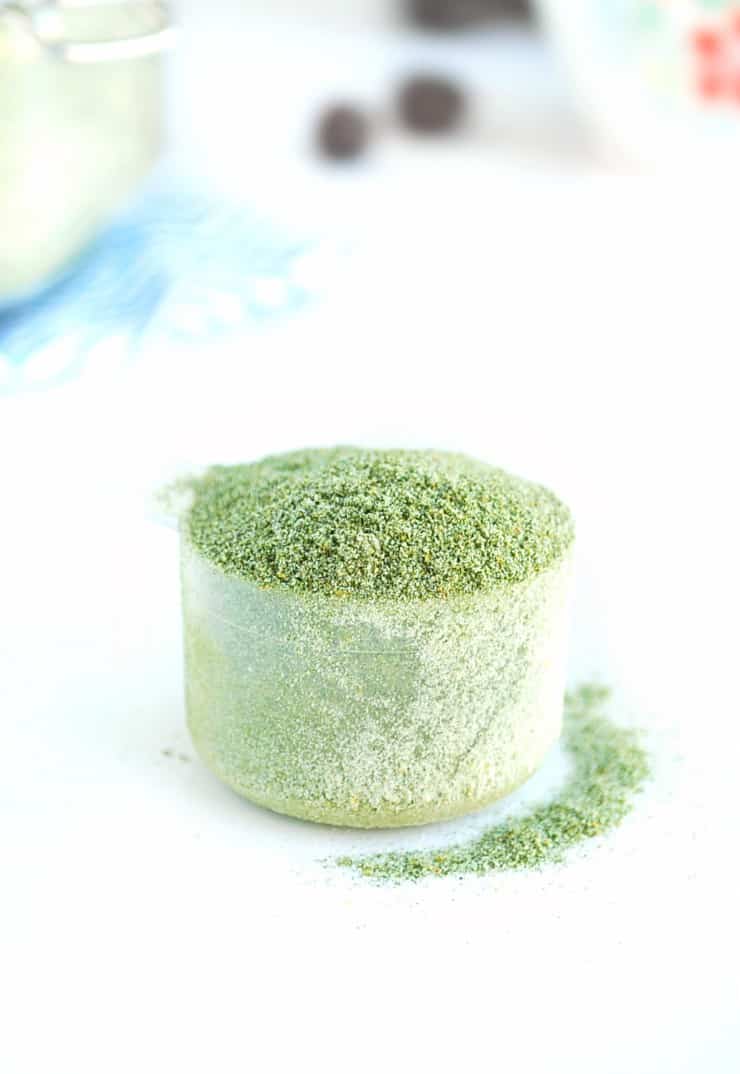 Last week a friend texted me from Costco asking me which protein + greens powder I thought she should buy.
I have to admit, Costco carries some of the better products out there. Unfortunately, they still have natural flavors (read more about why I avoid natural flavors here), sunflower oil (read more about why I avoid processed oils here), and other additives.
Why put all that in your smoothie?
Especially when you could make a simple homemade version that's even healthier?
2-Ingredient Homemade Protein Powder + Greens
I love the idea of a protein powder and a greens supplement all rolled into one, and I love it even more when it's made from clean ingredients and has added benefits for gut health!
This 2-ingredient DIY protein powder + greens mix is super easy to make, costs the same or less than the ones at the store, and has even more health benefits!
Note: This post contains affiliate links. By making purchases through these links, you pay the same amount for products, but a small portion of the sale will be sent my way to help with blog expenses. Thanks!
Health Benefits of Homemade Protein Powder + Greens:
High quality protein
Gut healing collagen (also great for joints, skin, and more!)
No natural flavors
No unhealthy oils
No fillers or additives
No artificial sweeteners
Gluten free, dairy free, sugar free
You guys know I'm not big on keeping track of numbers when it comes to food (I spent way too many years doing that). But, since this is a protein powder, here's how to adjust the protein content of this recipe to fit your needs.
Protein Content of Homemade Protein Powder + Greens:
Original recipe: 6 gm protein per serving
Double protein recipe (see notes section of recipe card): 13 gm protein per serving
Extra protein boost (see notes section of recipe card): 21-25 grams protein per serving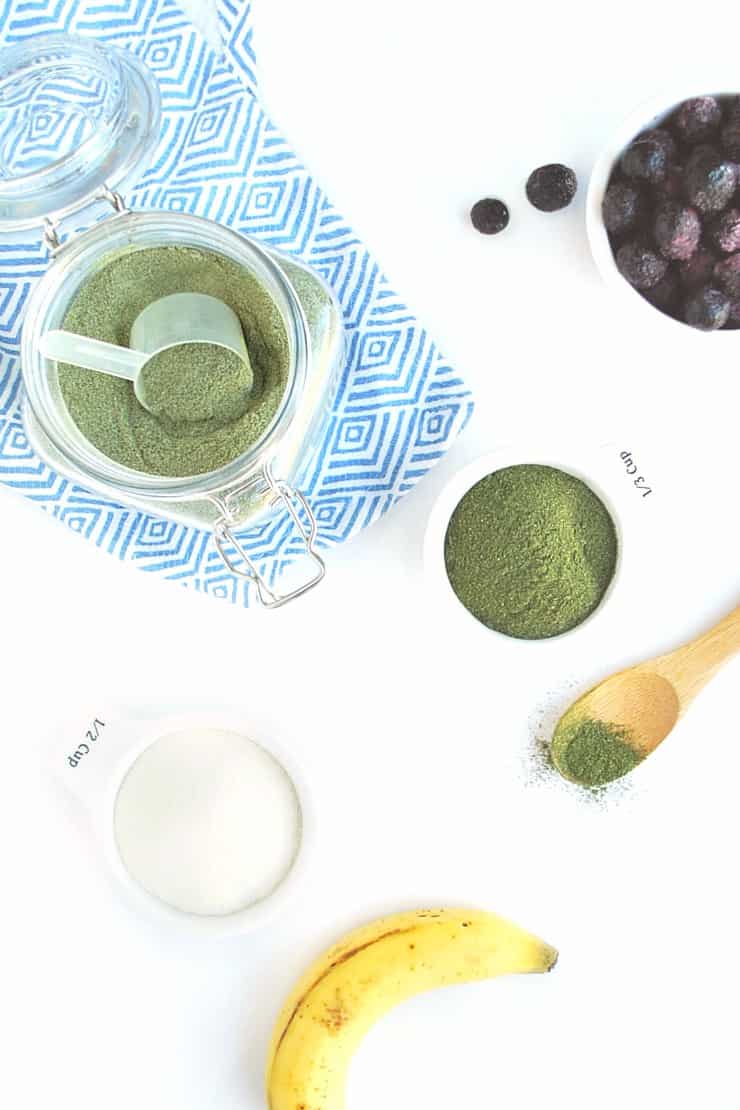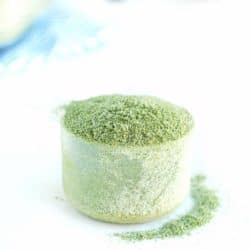 Ingredients
1

cup

Perfect Food Super Green Formula

or other unflavored greens powder of choice
Instructions
Stir together and store in airtight container.

Blend 2 Tbsp of mix with other smoothie ingredients (increase accordingly if blending smoothies for more than one person)
Notes
PROTEIN CONTENT:
Original recipe: 6 grams protein per 2 Tbsp serving
Double protein recipe (double the amount of collagen called for in recipe): 13 grams protein per 2 Tbsp serving
Extra protein boost: 21-25 grams protein (blend 2 Tbsp double protein recipe with 1 cup milk or yogurt)