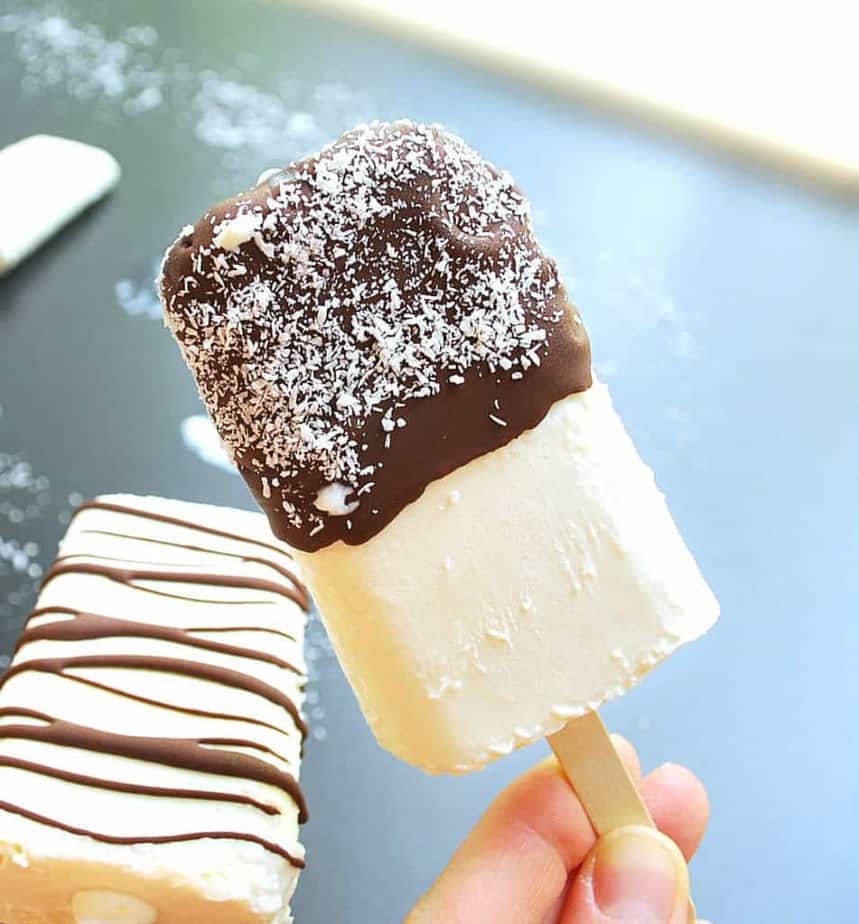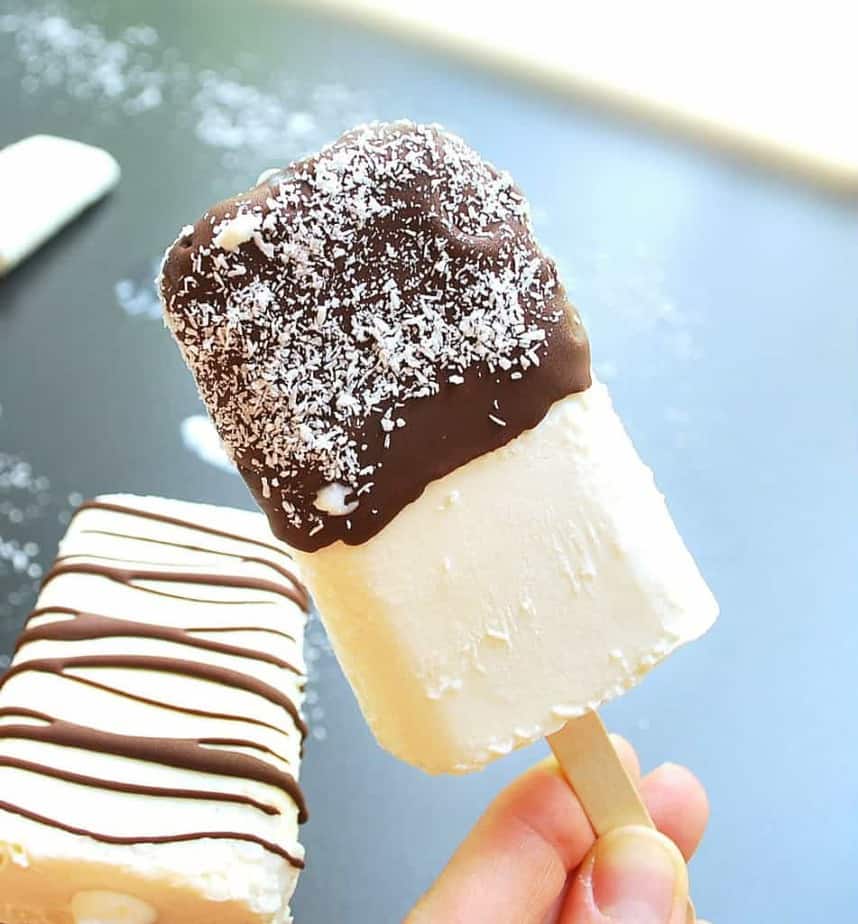 In Texas where I live, summer starts in May and usually lasts through the end of October. All six of those months are hot, but in July, August, and September, the heat and humidity are at their worst.
As in, race-to-the-car-before-your-makeup-melts hot. (Yes, we really do that)
I sometimes have two or three different types of homemade popsicles in the freezer just to help us endure the summer heat.
Today I'm sharing a new recipe for my very favorite homemade pop yet!
Homemade Coconut Cream Popsicles
If you like coconut, you'll love these! They're rich and creamy with flakes of real coconut swirled throughout, then dipped in lightly salted dark chocolate.
The chocolate "magic shell"-type coating is optional, of course, but dark chocolate and coconut? How could you not?
As a bonus, these are soy-free and gluten-free, and include a dairy free option – hooray!
Read the full post and get the recipe for these decadent Homemade Coconut Cream Popsicles on my friend Tiffany's site, Don't Waste The Crumbs.