Learn how to optimize sun related health benefits while protecting from its risks. Specific guidelines for daily time in the sun, how to chose the right sunscreen, how diet and supplements can help protect you from sun damage, and much more!
Note from Dena: This guest post was co-written by Blair Cooley, Dietetic Intern, as part of a research partnership between Back To The Book Nutrition and post-graduate nutrition students from the University of Houston.
---
As we've discussed before, moderate sun exposure has tons of health benefits! But how to we maximize all of those while still protecting from it's risks? If that's something you've wondered, we've got you covered. Read on for a holistic approach to sun health!
Sun Safety – A Holistic Approach
1. Know Your Skin Type
According to The Fitzpatrick classification, there are 6 different skin types, each with different levels of sun tolerance. Below are descriptions of each type, along with their maximum unprotected daily sun exposure before burning (21). Staying under the max sun time for your type will help you enjoy the benefits of the sun while minimizing risks of overexposure.
Type 1: Pale white skin, blue/green eyes, blonde/red hair ; Always burns, does not tan (Max sun: 10 minutes)
Type 2: Fair skin, blue eyes ; burbs easily, tans poorly (Max sun: 20 minutes)
Type 3: Darker white skin ; tans after initial burn (Max sun: 30 minutes)
Type 4: Light brown skin ; burns minimally, tans easily (Max sun: 50 minutes)
Type 5: Brown skin ; rarely burns, tans dark easily (> 60 minutes sun)
Type 6: Dark brown skin ; never burns, always tanks dark (> 60 minutes sun)

2. Get (Some) Unprotected Midday Sun Exposure
Using your skin type above, aim for unprotected midday sun exposure on about 1/3 of your body (i.e., arms and legs) 3x per week. Don't exceed the "max sun" time for your skin type. If your skin to turns pink much sooner than your max sun time, you may want to aim for shorter sessions on 5-6 days per week. This amount of midday sun exposure is enough for adequate vitamin D levels and, presumably, for other health benefits of sun exposure too.
Remember, your altitude, latitude, other health risks (if you're obese or elderly, you may need more), and personal or family history of skin cancer should be factored in as well. For example, you'll need less sun if you're nearer the equator, at higher elevation, or in Australia or New Zealand where the UV Index is higher (20).
The D Minder App can help determine your daily sun needs in light of some of these factors.
3. Get a Tan
This doesn't mean "the darker, the better," but increasing your sun tolerance by starting with shorter exposures and gradually increasing them helps thicken and darken the top layer of skin (mostly from UVB rays), giving some protection against deeper penetration and damage (mostly from UVA rays). (22)
To be clear – there will always be some level of DNA damage in the skin when exposed to UV rays. The goal here is to help you leverage more of the benefits while offsetting some of the risks. Remember – your genetics, diet, and other lifestyle factors affect this balance as well.
4. Pick the Right Sunscreen (+ know when to use it)
There are a million different sunscreens out there, but here's what to look for:
Zinc Oxide based – As of 2019, the FDA has only designated two active ingredients as "GRASE" (Generally Recognized as Safe and Effective) – zinc oxide and titanium dioxide. Both of these minerals block UVB rays, but I prefer zinc oxide to titanium dioxide since it has been shown to block all known types of UVA, whereas titanium only blocks some UVA's. Multiple chemical sunscreen ingredients (a

vobenzone, octinoxate, oxybenzone, etc.) have been shown harmful to health and to the environment and should be avoided altogether, in my opinion.

Nontoxic – In addition to choosing safe and effective active ingredients like zinc oxide, make sure the inactive ingredients are nontoxic as well! Badger and Beauty Counter are my go-to brands, but EWG's Sunscreen Guide is a great resource to find other nontoxic brands.
SPF 30-50 – These will filter out 97-98% of UVB rays. SPF doesn't measure protection from deeper penetrating UVA rays, but choosing a zinc based sunscreen will ensure good UVA protection as well.
Creams (not aerosols) – Aerosols don't cover as well, typically use more toxic chemicals, and can be harmful when inhaled – especially for those who have asthma, allergies, or other lung issues. Reports of flammability of sunscreen sprays has also been reported, even prompting product recalls in recent years.
Environmentally friendly – Oxybenzone and other chemicals that damage coral reefs have already been banned in multiple U.S. states, and some other countries. Zinc oxide and titanium dioxide are considered safe for coral reefs and the environment.
The Environmental Working Group's (EWG) sunscreen guide is a great tool to help you find products that match these criteria!
Once you've chosen the right sunscreen, here's when to use it:
Once you've achieved your personal "max sun" time, or sooner if your skin begins to turn pink
Any time you're exposing damaged skin to the sun
Reapply every 2 hours if you're staying out in the sun for longer periods
And here are a few other helpful sunscreen tips!
Apply generously! Most people apply only about 25% of the amount needed for protection (2).
Replace your sunscreen if ingredients clump or separate, since this s a sign of decreased effectiveness.
If possible, look for products that meet the criteria above, but also add antioxidants like carnosine, atrazine, and ergothioneine that reduce sun damage (3).
Recent studies show adding adding DNA repair enzymes (CPD photolyase and T4 endonuclease V) to sunscreen significantly reduces sun damage (3). This isn't widely available in sunscreens yet, but look for more companies to add these to their products in the future!

4. Consider sun protective clothing for longer exposures
If you plan to be out in the sun for longer periods of time, wearing rash guards or other sun protective clothing may be a good idea. Sun protective clothing uses UPF scores to estimate the amount of UVA and UVB rays blocked. Look for a UPF rating of at least 40, which blocks over 97% of UV rays (4). Ideally, choose brands that rely on tightness of the weave of their fabrics to provide UPF – many of these specify that they are Okeo Tex 100 rated, ensuring they are free of harmful chemicals. Unfortunately, other clothing manufacturers apply chemicals like PVC, BPA, and formaldehyde to make their clothing UPF.
Regular clothing without a UPF rating can't ensure protection but, if it's all you have, choose darker colors and thicker fabrics. One study found that darker colors (red or black) and heavier weights of clothing (jeans and sweatshirts) blocked far more UV rays than lighter colored and lighter weight clothing (5).
5. Be Mindful of UVA Exposure through Windows
Very few UVB rays (the ones that cause sunburn) will pass through glass, but at least half of UVA rays (the ones that penetrate more deeply to damage skin) will. If you spend long hours in a car or working near windows, consider protecting exposed skin.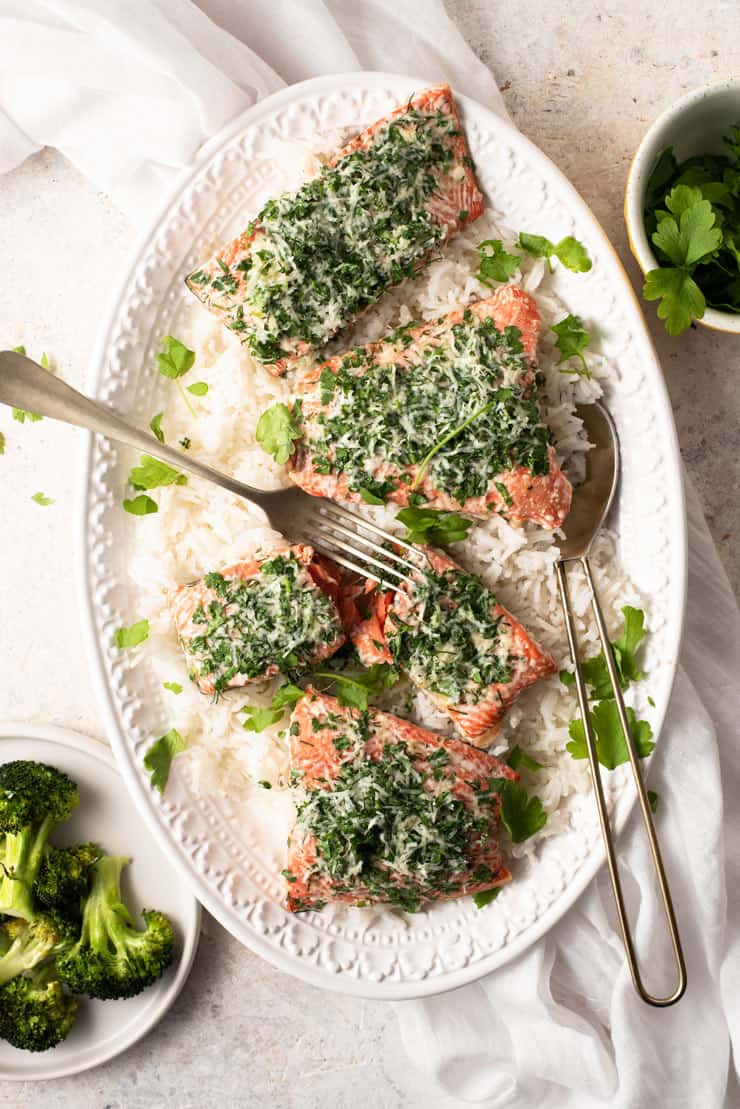 6. Eat a whole foods diet rich in antioxidants + healthy fat
Antioxidants like vitamins A, C, and E, zinc, selenium, copper, and CoQ10 from whole foods (think brightly colored fruits and vegetables, nuts/seeds, and high quality animal foods) are better than antioxidant supplements at protecting against cancer. (6) The better the body's antioxidant reserves, the more able it is to repair some of the free radicals created by sun exposure.
Lycopene from cooked and canned tomato products appears to be particularly protective. (7).
Collagen hydrolysate – daily intake has been shown to protect from UV induced melasma, and to improve skin hydration and reduce wrinkles. (10)
Protein is important since a variety of amino acids (protein components) are needed to translate UV rays into benefits, and to repair DNA damage.
Healthy fats

, including

omega-3's

from wild caught fish and seafood,

monounsaturated fats from avocados, olive oil, and some other plant sources, and cholesterol and saturated fats (ideally from animals raised on pasture), all assist in skin healthy and regeneration. (8)
Minimize processed vegetable oils

abundant in packaged foods (yes, even the "healthy" versions!). They increase inflammation and appear to increase risk for sun damage. These include

canola, sunflower, soybean, and other vegetable oils on ingredient lists – especially if listed as hydrogenated, or partially hydrogenated (9).
Minimize added sugars since they promote oxidative damage in the skin and throughout the body.
7. Consider Sun Protective Supplements!
Nicotinamide – A form of vitamin B3 that protects from DNA damage & immune suppression from sun, and has been shown to reduce new non-melanoma skin cancers by 23% in those at high risk (11).
Polypodium leucotomos – A Central American fern that is used to prevent specific skin issues such as sunburn, psoriasis, vitiligo, skin cancer and eczema (12).
Astaxanthin – Research shows that people who supplement with Astaxanthin are more protected against UV induced skin deterioration and helps maintain overall healthy skin (13).
Antioxidants, fish oil, & other nutrient supplements – Supplementing with some of the nutrients from the foods list above may be a good idea if you don't get them from your diet consistently or in abundant amounts.
8. Know Whether Your Medications Increase Photosensitivity
Many medications can make your skin and even your nails more sensitive to sun damage. Common ones include (14, 15, 16):
Retinoids (Isotretinoin, Tretinoin/Retin-A, etc.)
Antifungals (Ketoconazole, etc.)
Antibiotics (Tetracyclines like Doxycycline; Fluoroquinolones like Ciprofloxacin; Sulfonamides like Bactrim)
NSAIDs (Ibuprofen, Naproxen, etc.)
Diuretics (HCTZ, Lasix, etc.)
Blood sugar lowering medications (Glipizide, Glyburide, etc.)
Statins (Atorvastatin, Simvastatin, etc.)
Psychiatric Medications (Phenothiazines like Thorazine; Thioxanthenes like Remeron)
Chemotherapy/anti-rheumatics (Methotrexate, Doxorubicin, Gemcitabine, 5-FU, etc.)
9. Exercise Caution with Health Conditions that Increase Photosensitivity
Certain conditions can be worsened by sun exposure – examples include rosacea, vitiligo, lupus, and some cases of psoriasis (though sun exposure has also been shown to improve psoriasis). In addition, if you have a history of skin cancer, always protect areas where previous lesions occurred. If you have any of these, work with an integrative dermatologist or other healthcare provider to determine a good approach to sun exposure for you.
10. Get Early Morning Sunlight for Circadian Rhythm
Though not directly related to skin health like many of our other tips are, our circadian rhythm helps regulate our sleep/wake cycles which definitely support repair of DNA damage and overall health. Here are a few tips to optimize your light exposure for good sleep and a healthy circadian rhythm:
Move to a brighter area (preferably outdoors) right when you get up. For example, go outside and eat your breakfast in the morning sunlight.

Get natural sunlight throughout the day – if you can't get outdoors, through windows.

Dim the lights 2 hours before you want to go to bed and avoid all screens within an hour of bed time.

Sleep in a completely dark room free of wifi devices and use blackout curtains or an eye mask if early morning light wakes you too early.

11. Above all else, avoid sunburns!
Despite all the controversy about how much sun is safe and the best way to prevent sun damage, experts on all sides of the issue agree – sunburn history is a significant risk factor for all skin cancers, including the more aggressive melanoma (17, 18). In fact, history of even a single sunburn doubled melanoma risk in one study, and multiple sunburns made melanoma four times more likely! (19) Taking precautions to prevent sunburns is critical for overall skin health and reducing skin cancer risk.
The Bottom Line
While the damaging effects of sunlight have been in mainstream media for years, many people aren't aware of the benefits moderate amounts of sunlight can have on your overall health. The main takeaway we want you to leave with is be smart about your sun exposure, but don't live in fear of the sun!
Check out these great posts too!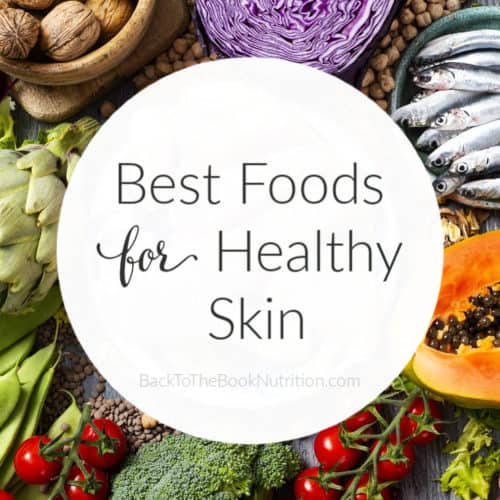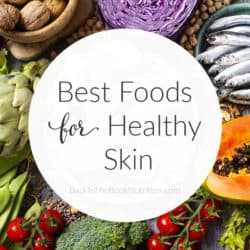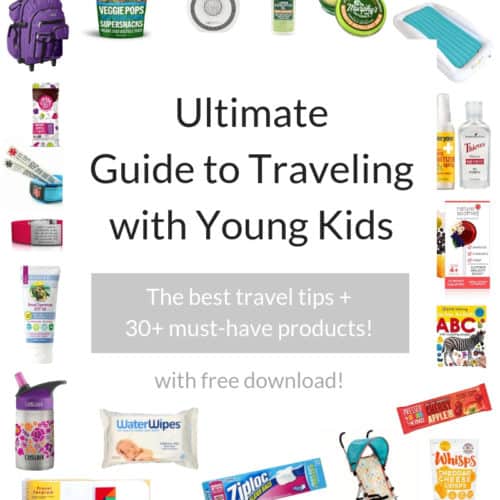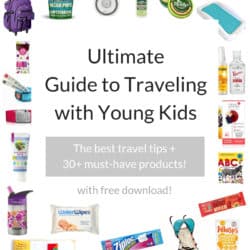 Ultimate Guide to Traveling with Young Kids
---
About the Co-Author:
Blair Cooley has a B.S. in Journalism and Business from the University of Missouri and completed her Post-Baccalaureate in Nutrition at the University of Houston. She is currently a Dietetic Intern who loves to cook and share her healthy, quick recipes with everyone, while having fun along the way!
---
Disclaimer: Information on this site is intended only for informational purposes and is not a substitute for medical advice. Always consult with a trusted healthcare provider before implementing significant dietary change. Read additional disclaimer info here.
References: