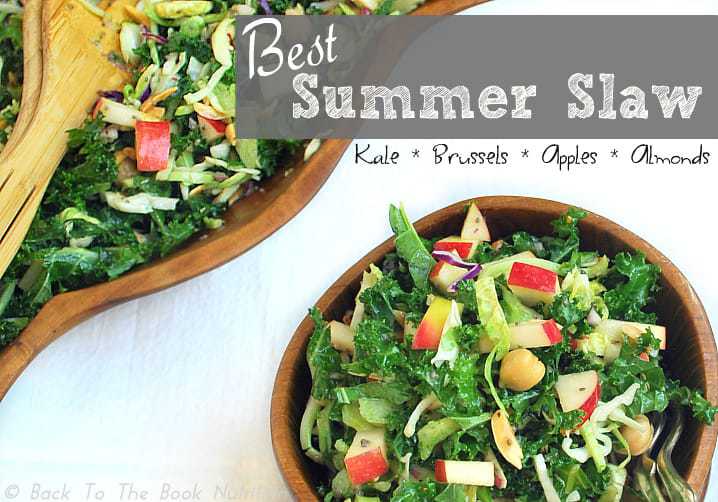 Happy Memorial Day!
Guess who's coming to our picnic today? This slaw, that's who.
I like traditional coleslaw, but I love this recipe – as in, LOOOVE it.
It's perfect alongside a pulled pork sandwich and some oven fries, but it's also simple enough to throw together for a weekday lunch, and pretty enough to serve when guests come for dinner.
I've dubbed this kale and Brussels sprouts slaw, "The Salad of Summer" and have already decided we will be eating it almost every week for the next three months.
And why not? It's easy, it can be made ahead, it's refreshing, beautiful, full of insanely healthy ingredients straight from God's creation, and my entire family raved about it on it's recent debut – toddler, included.