Have you been diagnosed with hypothyroidism, hyperthyroidism, or even an autoimmune thyroid disease like Hashimoto's Thyroiditis or Graves' Disease? These 8 key nutrients and foods can help you optimize your thyroid health! Plus recipe links and supplement recommendations!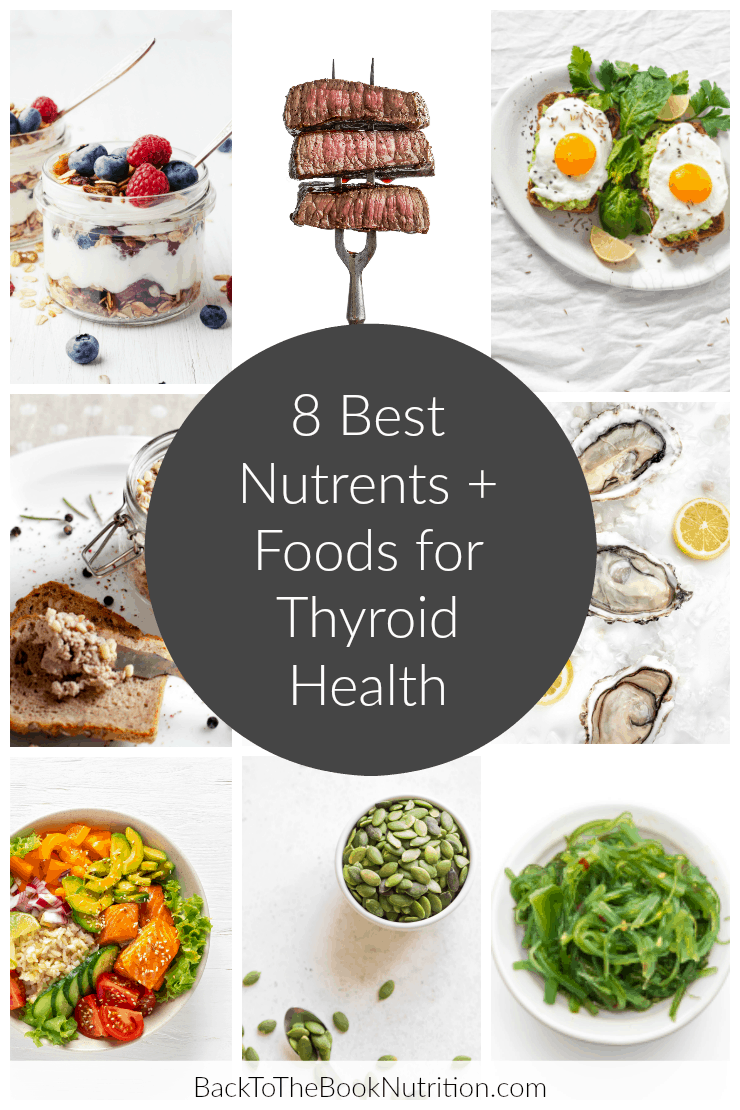 Note from Dena: This post was written by Kendall Farr, Dietetic Intern, as part of a research partnership between Back To The Book Nutrition and post-graduate nutrition students from the University of Houston.
---
Many people know the thyroid gland for its role in metabolism and weight loss. But the thyroid gland does so much more than just cause someone to lose or gain weight!
The butterfly-shaped gland in the neck is used by nearly every cell in the body and plays a key role in regulating countless body functions and reactions….so when the thyroid isn't working well, it keeps other body systems like the gut, skin/hair/nails, heart, and more from working well.
Are you constipated?
Is your hair falling out?
Do your nails break easily?
Does your heart race?
Are you cold (or hot) all the time when others aren't?
These are just a few of the signs of a thyroid problem that may signal a need to look deeper at your thyroid health.
Whether you've been diagnosed with hypothyroidism, hyperthyroidism, or are just looking to support optimal thyroid function, diet plays a key role!
8 Best Nutrients + Foods for Thyroid Health
These eight vitamins and minerals are crucial for thyroid health and consistently eating a variety of the foods listed can go a long way in supporting proper thyroid function.
1. Tyrosine
General Roles of Tyrosine (9):

Helps build muscle tissue
Assists in making immune proteins (immunoglobulins)
Helps body make Dopamine, the neurotransmitter that motivates us to take action

How Tyrosine Helps the Thyroid (4):

Combines with iodine to create thyroid hormone

Foods High in Tyrosine:

Meat, poultry, fish
Eggs and dairy
Tofu
Beans
Pumpkin seeds
2. Iodine
General Roles of Iodine (4):

May help with cognition

Aids in the development of fetuses during pregnancy

Cellular metabolism

How Iodine Helps the Thyroid (2):

Regulates thyroid hormone production, especially T4

Deficiency can lead to goiter, a condition characterized by an enlarged thyroid gland

Note: too much iodine intake can also have a negative effect so it's important to strike a balance in intake

Foods High in Iodine:

Iodized salt

Wild seafood

Sea vegetables, like kelp, nori, etc.
3. Zinc
General Roles of Zinc:

Immune function

Tissue/wound healing

Helps many reactions in the body take place

Needed for taste and smell

How Zinc Helps the Thyroid (1,2,11):

Helps make TSH

Helps convert T4 to the active T3 form

Helps regulate T4 and T3 levels in the blood

Improves stomach acid levels to help nutrient absorption

Foods High in Zinc:

Oysters

Beef

Liver

Pork

Pumpkin seeds

Yogurt or kefir
4. Iron
General Roles of Iron:

Helps with the transfer of oxygen from lungs to tissues

Role in many chemical reactions throughout the body

How Iron Helps the Thyroid (3):

Helps in production of TPO (thyroid peroxidase) which then is used to form T4

Aids in conversion of T4 to active T3 form

Foods High in Iron:

Heme iron (better absorbed)

Non-heme iron

Breads

Cereals

Spinach

Legumes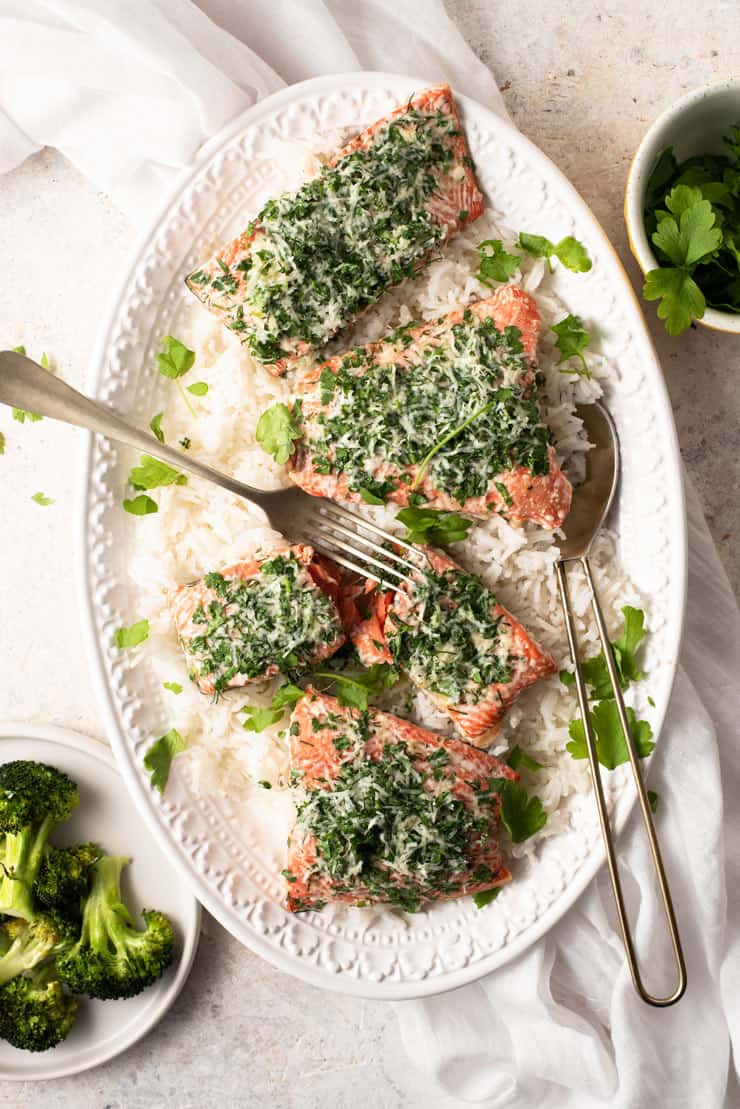 5. Selenium
General Roles of Selenium:

Antioxidant that helps prevent cell damage

May reduce risk of certain cancers

Bolsters immune system

How Selenium Helps the Thyroid (5):

Protects thyroid against oxidative damage

Helps to form thyroid hormones

Helps convert T4 to T3
Significantly reduces TPO antibodies in Hashimoto's Thyroiditis (10)

Foods High in Selenium:

Oysters

Brazil nuts

Eggs

Tuna

Halibut

Salmon
6.
Magnesium
General Roles of Magnesium:

Nerve and muscle function

Blood pressure regulation

Protein synthesis

How Magnesium Helps the Thyroid (2,7):

Aids in conversion of T4 to active T3

Along with iodine deficiency, deficiency of magnesium is also related to goiter

Foods High in Magnesium:

Fatty fish

Leafy greens

Avocado

Dark chocolate

Nuts
7. Vitamin A
General Roles of Vitamin A:

Promotes good eyesight, especially in dark conditions

Helps form and maintain healthy skin, hair, and teeth

Supports cell growth

How Vitamin A Helps the Thyroid (6):

Helps regulate levels of TSH

Low levels can prevent T3 from activating

Foods High in Vitamin A:

True vitamin A is only found in animal sources

Liver, cod liver oil, egg yolks, butter

Plant sources, such as sweet potato and carrots, may contain beta-carotene, a precursor to vitamin A

It is important to note that if you have thyroid issues, it may be difficult for your body to convert beta-carotene to vitamin A so animal sources may be a better option for you
8. Vitamin D
General Roles of Vitamin D:

Maintains normal levels of calcium and phosphorus in the blood

Helps to form and maintain strong bones through calcium absorption

Role in immune health

Can improve mood

How Vitamin D Helps the Thyroid (8):

Needed so iodine can be used to create thyroid hormones

Improves TSH levels

Low vitamin D levels have repeatedly been shown to be associated with both Hashimoto's and Graves' disease
Supplementation reduces TPO antibodies and Thyroglobulin antibodies in Hashimoto's Thyroiditis

Foods High in Vitamin D:

Fatty fish

Cheese

Egg yolks

Exposure to sunlight
Recipes for Thyroid Health
Here are a few healthy recipes that incorporate some of the thyroid friendly nutrients and foods listed above!
Easy Crab Cakes with Butter Wine Sauce
Easy Pulled Pork (or Beef) – oven and slow cooker methods included
Chicken Liver Pate with Rosemary, Sage, and Wine
15 Minute Herby Salmon with Parmesan Crust
Healthy Chocolate Protein Shake
What about Thyroid Supplements?
If your diet isn't as consistent as you'd like it to be, adding high quality vitamin and mineral supplements may be a good idea. Like buying a good insurance plan, it's there when you need it even though you hope you don't.
---
A note from Dena:
My go-to supplement recommendations for daily thyroid support are Daily Foundation Multivitamin-Mineral + Magnesium Glycinate. These two together provide at least 100% of most of the nutrients listed above, plus many others to support gut health, hormone balance, blood sugar control, and so much more!
Depending on the specific nature of your thyroid issues, additional supplements may be helpful. Always discuss supplements with your own provider before taking.
---
What if I Still Have Thyroid Symptoms?
If you're eating and supplementing with all these nutrients and still suspect you have thyroid dysfunction, consider working with a holistic practitioner like Dena who can help you get the right testing (learn which thyroid tests you really need and why TSH isn't enough!) and create a personalized plan to address the real root cause of your symptoms.
Often, running a full thyroid panel and/or other functional medicine tests can help determine whether true thyroid dysfunction or thyroid autoimmunity are present, or whether another issue like HPA Axis dysfunction (aka: adrenal fatigue) or poor gut health could be causing your symptoms.
---
About the Author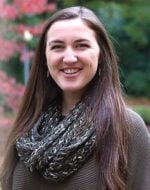 Kendall Farr is originally from Atlanta and attended the University of Georgia (UGA), where she obtained Bachelor's degrees in both Dietetics and Psychology. She then continued on at UGA to pursue an Accelerated Master's degree in Foods and Nutrition where her research focused on the creation of novel supplements for endurance athletes.
---
Disclaimer: Information on this site is intended only for informational purposes and is not a substitute for medical advice. Always consult with a trusted healthcare provider before implementing significant dietary change. Read additional disclaimer info here.
References