Natural tips to help you increase your stomach acid to improve digestion and overcome heartburn, reflux, bloating, and more!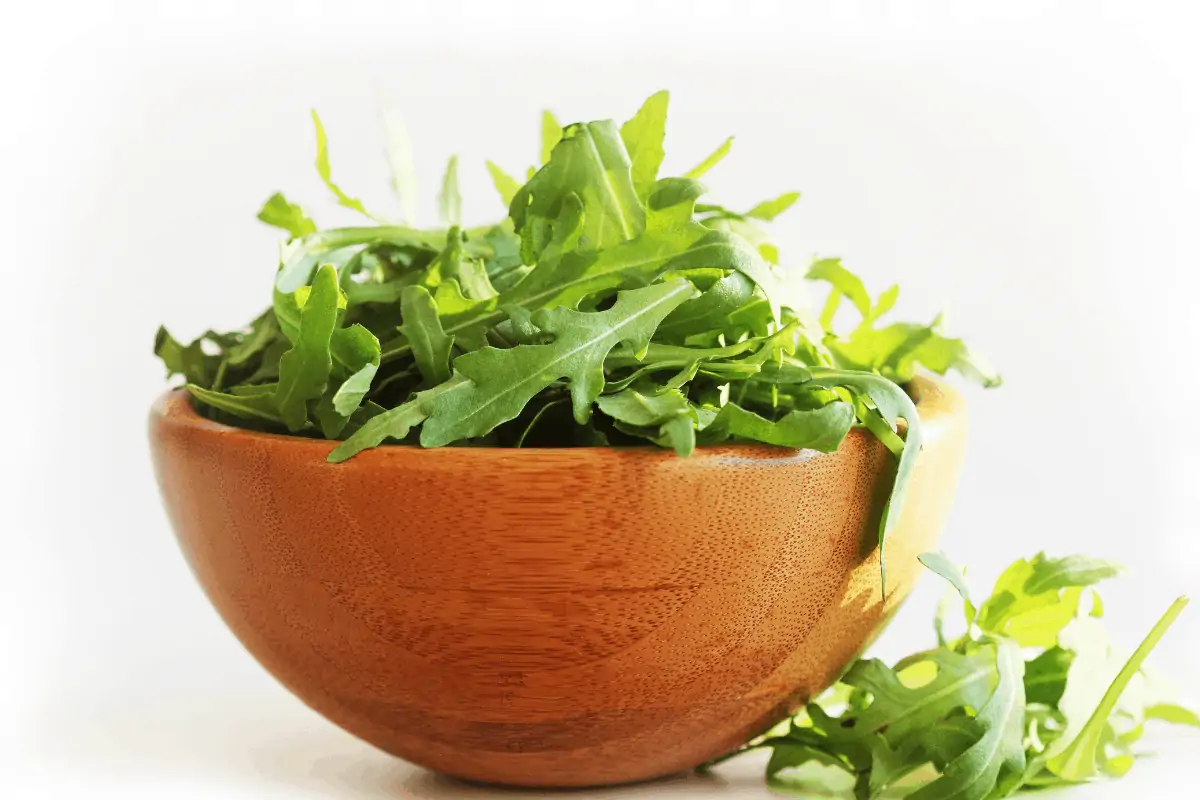 Note from Dena: This post was co-written with Deina Hamdan, Dietetic Intern, as part of a research partnership between Back To The Book Nutrition and post-graduate nutrition students from the University of Houston.
---
Many people are not aware that low stomach acid is a common condition linked to heartburn, reflux, bloating, and IBS. We've talked before about what causes low stomach acid and how to know if you have it. Below are a few things you can do to naturally increase stomach acid.
How to Increase Stomach Acid Naturally
1. Decrease Stress
Living in a state of chronic stress may suppress stomach acid. Stress management is important to reduce GI distress and allow your body to focus on digestion and nutrient absorption
DOWNLOAD THE FREE, 3-STEP GUIDE TO STRESS MANAGEMENT!
2. Eat Slowly and Mindfully
This helps shift your body out of "fight or flight" and into "rest and digest" mode, improving stomach acid levels to help you break down food. Tips for eating more mindfully include:
Eat at a table instead of a desk/in a car/etc.

Take a few deep breaths before eating

Appreciate the sight and smell of the food

Chew food until liquid

Set your fork down between bites

Avoid distractions when eating
DOWNLOAD THE MEAL TIME CHECK LIST FOR BETTER DIGESTION!
3. Increase Zinc
You need zinc to make stomach acid. Foods high in zinc include:
Liver

Lamb and other read meats

Seafood

Pumpkin seeds
Hemp seeds
Cashews

Peas (especially chickpeas)

Lentils

Dairy (cheese, milk, and yogurt/kefir)

Oatmeal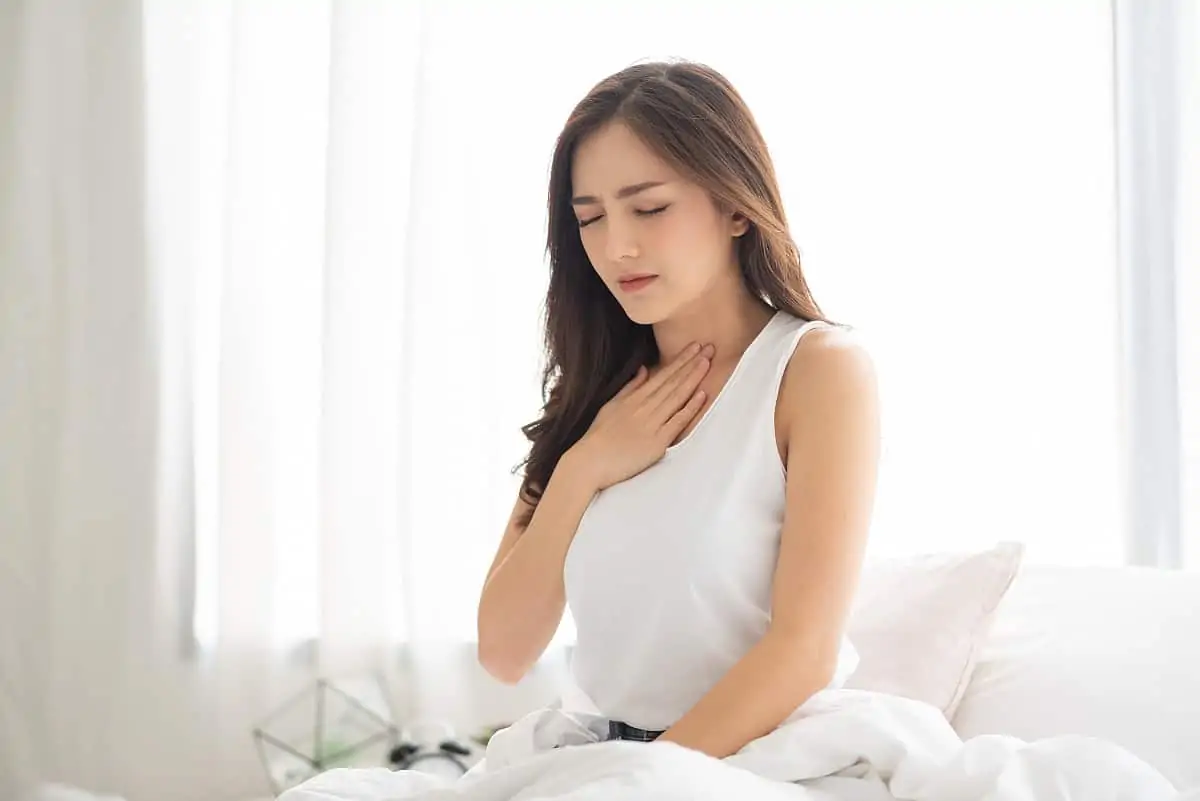 4. Get Rid of H.pylori
If you have H.pylori that is causing low stomach acid and other GI issues like heartburn, bloating, IBS, or SIBO, talk with your provider about how to eradicate it.
READ OUR ULTIMATE GUIDE TO H. PYLORI!
5. Take Probiotics
If H.pylori is the cause of your low stomach acid, taking probiotics can significantly improve H.pylori eradication rates when added to antibiotic therapy. Probiotic sources include:
Not sure which type of probiotic is right for you, or which brands are best?
DOWNLAOD OUR ULTIMATE GUIDE TO PROBIOTICS!
6. Correct Hypothyroidism
Hypothyroidism can be a root cause of low HCl. Working with a practitioner to improve thyroid function with food, lifestyle, supplements, and medications when needed can help optimize stomach acid levels.
Remember, TSH alone is not enough to rule out hypothyroidism and subclinical hypothyroidism!
LEARN WHICH THYROID LABS YOU NEED + WHERE TO GET THEM!
7. Reconsider Acid-Lowering Medications (PPI's, H2 blockers, Antihistamines, etc.)
If you take these medications for heartburn, acid reflux, or allergies, consult your provider about alternatives that won't suppress stomach acid. Note that some of these medications should not be stopped abruptly or a rebound effect of high acid production can result. Work with your provider on a schedule for gradually weaning for best results. Acid-lowering medications include:
PPI's (Proton Pump Inhibitors) –

Prilosec, Nexium, Prevacid, etc.

Antihistamines (H2 Blockers) –

Zantac, Pepcid, Tagamet, etc.

Antacids –

Tums, Alka-Seltzer, Pepto-Bismol, Gaviscon, etc.
CHECK OUT THESE 20 NATURAL REMEDIES FOR HEARTBURN, REFLUX, & GERD!
8. Eat Bitter Herbs
Gentian, dandelion, arugula, and others have been used as gentle digestive aids for centuries in various cultures. They are believed to stimulate the body's production and/or release of digestive juices like stomach acid, bile, and enzymes.
9. Try supplements that boost stomach acid
Supplements may also aid in stomach acid production if either the "baking soda burp test" or a Heidelberg Test confirm your stomach acid is too low. Always check with your provider before trying new supplements!
Bitter Herbs before meals

— If a particular meal doesn't include bitter herbs, using a supplement before your meals may help increase release of stomach acid and other digestive juices.
Apple Cider Vinegar + water before meals — This

won't increase your own stomach acid production but has a mildly acidifying effect on the stomach contents to help digest food.

Typical dose is .5-1.5 tsp in 4 oz water.
Supplement with Betaine Hydrochloride (HCl) before meals

—

This mixture won't increase your own stomach acid production but provides supplemental acid to lower stomach pH and help digest food. This is the most aggressive method of supplementing stomach acid. Betaine HCl capsules are taken before or with meals to help digest food. S

ometimes pepsin is included for extra help with protein digestion.

This should not be used if someone has gastritis or ulcers in the stomach or esophagus.
Digestive Enzymes

— These enzymes are often low in people with low stomach acid. Although they won't increase stomach acid, supplementation may improve overall digestion while you work to correct your low stomach acid.

What if I Still Have Low Stomach Acid?
Addressing low stomach acid may significantly improve digestion and prevent further health complications. If you're not sure whether you are properly addressing the cause of your reduced stomach acid or are unsure about which remedy is right for you, working one-on-one with Dena can help!
Schedule a 10-minute discovery call to learn how Dena can help you identify low stomach acid symptoms and solutions!
Check out these related posts!
Low Stomach Acid: What causes it + how to know if you have it
What Causes IBS + How to Fix It for Good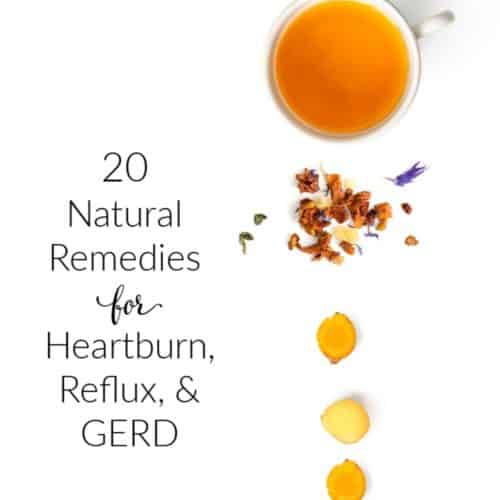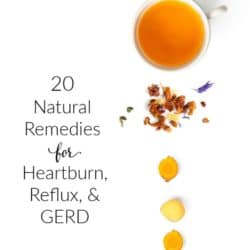 20 Natural Remedies for Heartburn, Reflux, & GERD
---
About the Co-Author:
Deina Hamdan is a dietetic intern that is currently pursuing an MS in Nutrition at the University of Houston. As an Arab who was raised in New York, her dietary habits were equally influenced by two very different cultures. Her passion for nutrition grew when she realized that several factors could influence a person's perspective on healthy eating.
---
Disclaimer: Information on this site is intended only for informational purposes and is not a substitute for medical advice. Always consult with a trusted healthcare provider before implementing significant dietary change. Read additional disclaimer info here.