We're all exposed to toxins every single day – do something about it with these 10 cheap and easy detox methods!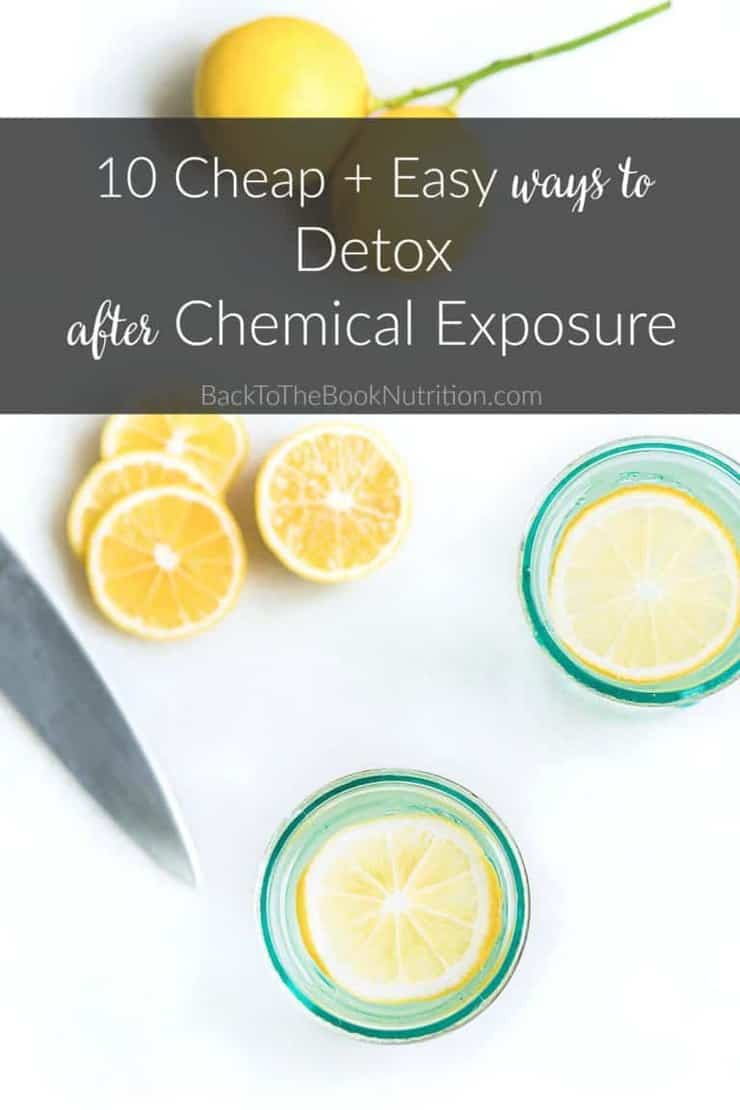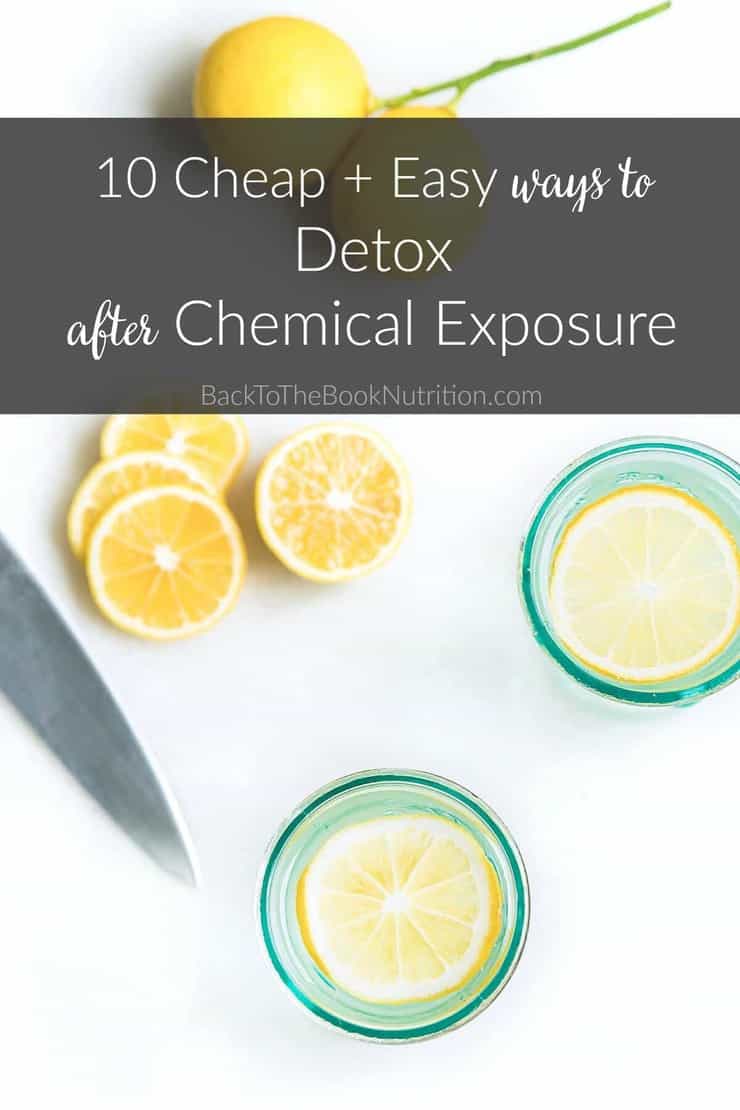 No matter how hard we try, we're all touching, breathing, and ingesting man-made chemicals every day…and we have no idea how they are affecting our health.
In fact, many practitioners advise adding regular chemical detox protocols into your health routine simply as a "cost of living" in today's increasingly toxic world. I'm beginning to agree.
Last week the city of Houston announced that military aircrafts would be used to drop the insecticide Naled (trade name: Dibrom) across 600,000 acres of our city following unprecedented flooding and mosquito swarming brought on by Hurricane Harvey. The image of a low flying military plane dusting the 4th largest city in the nation with insecticide like powdered sugar on strawberries didn't sit well with me.
Apparently, I wasn't alone. My Facebook feed lit up with fellow Houstonians who were horrified by the short notice and proposed timing of the drops – between 6-8pm, when many would still be out and about, and while high school football games and other events were scheduled all around the city.
You may not live in Houston, but odds are that your area faces its own large scale chemical exposures from time to time. In fact, the EPA reports more than 4 billion pounds of toxic chemicals are released into the air, water, and ground every year in the United States.
What are the long term effects of occasional, acute exposures, especially when added to chronic exposures from everyday chemicals in plastics, cleaning products, fabrics, fragrances, etc? The truth is, no one really knows.
We have very good ideas of what individual toxicants can do to people. However, you cannot predict what the ultimate human health impacts might be from simply knowing what the individual toxicants can do. Mixtures can interact in ways that are unforeseen and give you toxic ramifications that are much greater than what can be predicted from the single exposures.

– Howard Hu, M.D., M.P.H., Sc.D., University of Michigan School of Public Health
As my 7 year old daughter recently said, "I wish we were in Little House on the Prairie times so we could just live in God's nature and not have so many chemicals." …Me too, honey.
But the reality is we live in a world of both modern comforts and modern risks. So we may as well have some tools to counteract chemical exposures, right?
Right.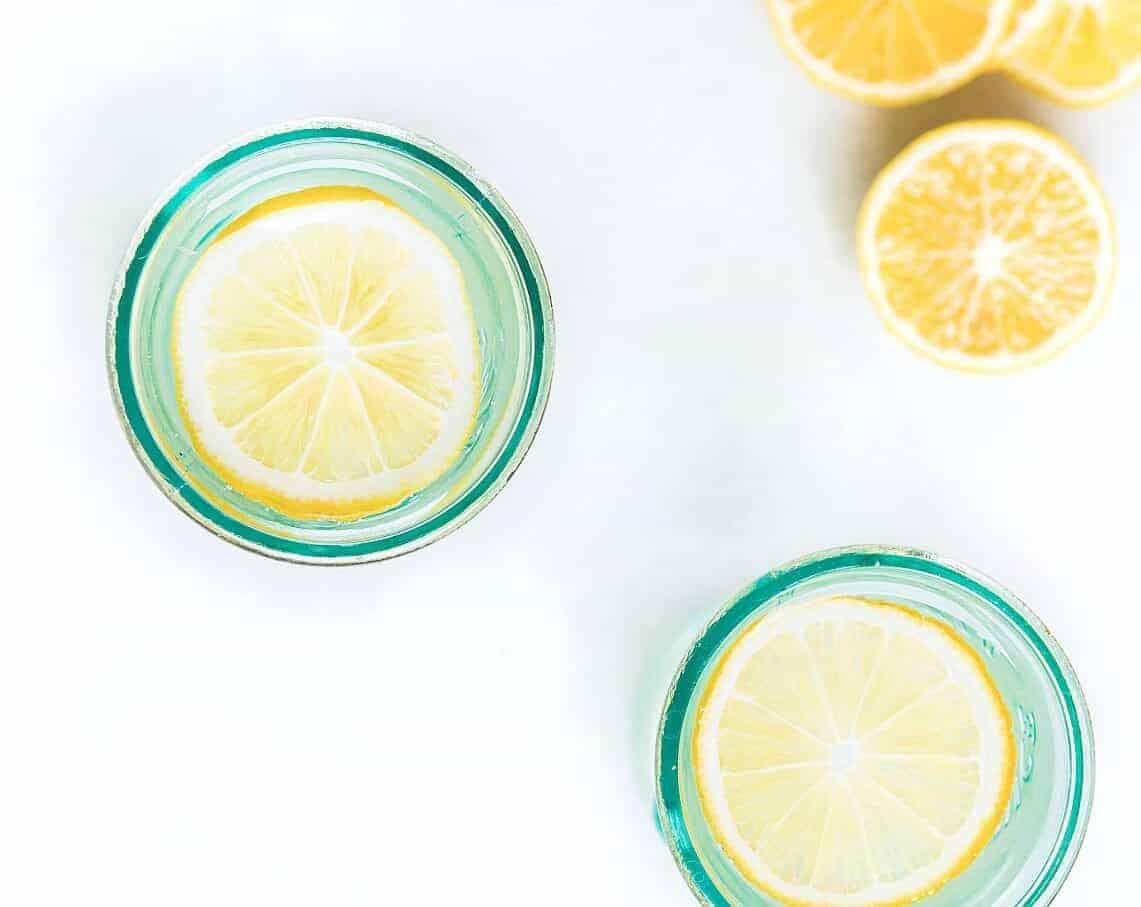 10 Cheap + Easy ways to Detox from Chemical Exposure
1. Remember, Detox is a Process, not an Event
Our bodies were designed to detox. The liver, gut, skin, lymph, and immune systems are hard at work every day to detoxify our bodies from excess chemicals and other harmful substances. But, like any well-designed machine, they will fall behind if they are constantly bombarded with . The most effective, full body detox efforts will support each of these systems. Depending on the type and degree of acute exposure, effective detox can take weeks or months, not just a day or two!
2. Minimize Other Chemical Exposures
Now's the time to be extra vigilant about additional toxins coming in through personal care products, plastics, pesticides on your foods, etc. This will help reduce the overall burden to your liver and other detox organs, and will minimize the risks of unwanted interactions between multiple chemical toxicants that Dr. Hu warned against above.
CLICK HERE TO DOWNLOAD THE LIST OF ALL MY FAVORITE NATURAL SKIN CARE AND CLEANING PRODUCTS!
3. Drink lots of Water
This may seem obvious, but drink plenty of water – this would be a great time to purchase a good water filter. We have this affordable under-sink water filter and love it! Fluid intake is a great natural tool to help flush out excess toxins more quickly since fluids also help keep the bowels moving, which leads me to…
4.

Keep your bowels moving

The gut is the primary "exit route" for toxin elimination and the path should be free and clear to prevent build up and possibly even re-absorption of toxic byproducts due to slow moving bowels. Fermented foods, organic veggies, healthy fat, probiotic supplements, you know the drill.
5.

Sweat!

Sweating is a fantastic and completely free detox method. My preference is always to exercise outside but, if you're avoiding outdoor toxins, use free workout videos on YouTube that can be done in your living room. If you have access to a sauna, that would be a great way to sweat out some toxins too! (Check out this free and easy method for getting sauna benefits without the sauna!)
6. Eat nutrient-dense whole foods
Give your body the nutrients required for proper detox. Plenty of fruits, vegetables, and high quality animal and marine products are essential.
Here are some superstar detox foods:
Citrus fruits – vitamin C, fiber

Leafy greens – vitamin C, B vitamins, fiber

Broccoli and other cruciferous vegetables – sulfur compounds, fiber
Beets – vitamin C, folate, betaine, fiber
Fermented vegetables – prebiotic fiber, probiotics
Brazil nuts – selenium
Pasture raised eggs and animal products – vitamins A and K2, zinc, choline
Raw milk – vitamins A, D, and K2, glutathione, Conjugated Linoleic Acid (CLA)
Wild caught fish – vitamin D, omega-3
Cod liver oil – vitamins A, D, and K2, omega-3
I strongly encourage taking a high quality multivitamin-mineral as a back up to your diet. Every major body process – including detox – is fueled by specific vitamins and minerals and a deficiency in even one or two of them can drag on your detox capacity.
7. Cut out sugar and processed foods
Sugar and processed foods are inflammatory, suppress immune function, and slow down the GI tract, all of which compromise detox. I'm all for enjoying occasional sweet treats, but now's not the time.
8. Consider Herbs and other Supplements to Support Detox
Detox is a huge industry and, frankly, there's a lot of hooey out there when it comes to teas, tinctures, and supplements that claim to magically rid the body of toxins. It's true that some herbs and supplements are particularly supportive of detoxification, but some can be counterproductive too. Discuss specific supplement recommendations with myself or another licensed practitioner.
And, don't forget, you can't out-supplement a bad diet. Be sure you're following Steps 1-7 before spending more time and money on detox supplements.
9. Try Gentle Detox Practices
There are several very gently detox methods that are cheap and easy, and can be done at home with very few supplies. These won't single-handedly resolve chemical toxicities, but they will help coax the liver, lymph, and skin to detox properly.
Epsom salts soaking baths
Gentle massage
If you are pregnant, breastfeeding, have heavy menstrual flow, or have chronic health conditions, check with your practitioner before trying these. More aggressive detox protocols should only be performed under the care of a licensed practitioner, and only if your gut, liver, and immune function are healthy.
10. Sleep
Sleep makes everything better, including detox. During sleep, the brain has an
increased ability to remove toxic chemicals and waste
that have accumulated, in addition to the overnight "rest and repair" functions that help reduce inflammation and optimize immune function.
What about More Aggressive Detox?
The tips here are considered "gentle" detox methods and are a great foundation to help your body detoxify naturally. Definitely consult with your healthcare provider to learn whether more aggressive detox protocols (i.e., chelation for heavy metal detox, herbal and homeopathic protocols for mold detox, etc.) are right for you. These often carry risks, and will usually have the best results once the more gentle detox practices are in place to bring the body to a place of strength.