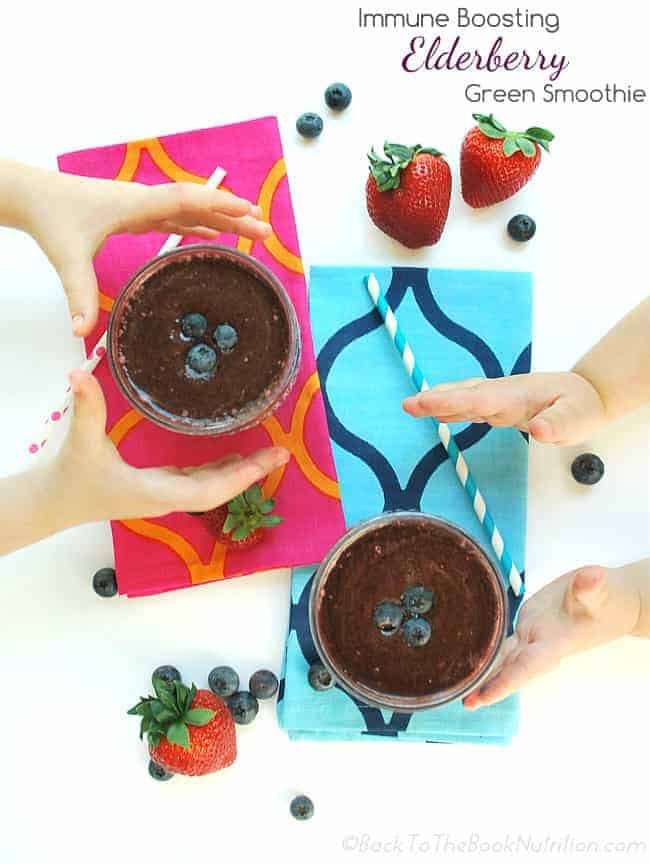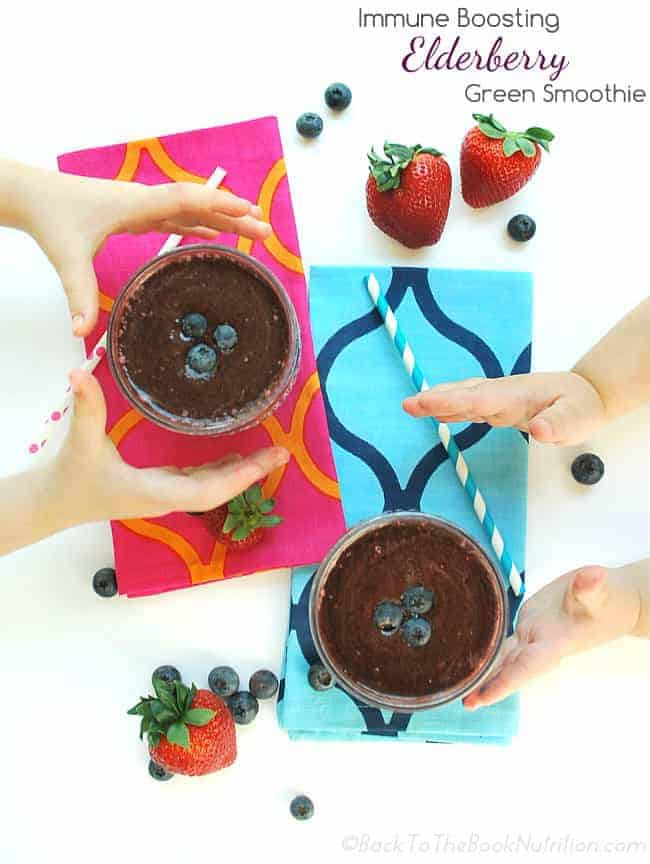 We've had a fairly healthy year so far, with only a handful of viral colds. We're certain that my homemade elderberry syrup ("Mombucus" ) helps us get over colds and flu much faster (the science agrees, by the way), so we keep it flowing all winter long!
Fortunately, my kids enjoy drinking it but, as the weather warms up, it's fun to find refreshing new ways to take our "medicine" because we all know colds don't just happen when it's cold! In fact, summer colds are often longer lasting and more severe than winter ones!
Boost Your Immune System and Fight Colds and Flu Naturally
Over the past few years, my family's appreciation of God's natural remedies for health and healing has grown immensely.
There is certainly a time and a place for traditional medicine. But, we also realize that by helping our bodies bolster their own, God given abilities to fight off illnesses, we're reserving those medicines for the times when we truly need them, and our bodies will respond better to them because of it!
Note: This post contains affiliate links. By making purchases through these links, you pay the same amount for products, but a portion of the sale will be sent my way to help with blog expenses. Thanks!
Immune Boosting Elderberry Green Smoothie
A couple of weeks ago both my kids were sniffling, sneezing and coughing, and I had woken up with a sore throat myself. I knew it was time to make a double batch of Mombucus and get out the trusty Nose Frida for the kids.
I suggested a green smoothie for breakfast to get as many antioxidants and phytonutrients into us as possible and, of course the kids agreed (we love our green smoothies!). It only made sense to simply add the elderberry syrup right into the Vitamix with the berries and spinach.
In just two minutes we had a supercharged, immune boosting breakfast all three of us loved!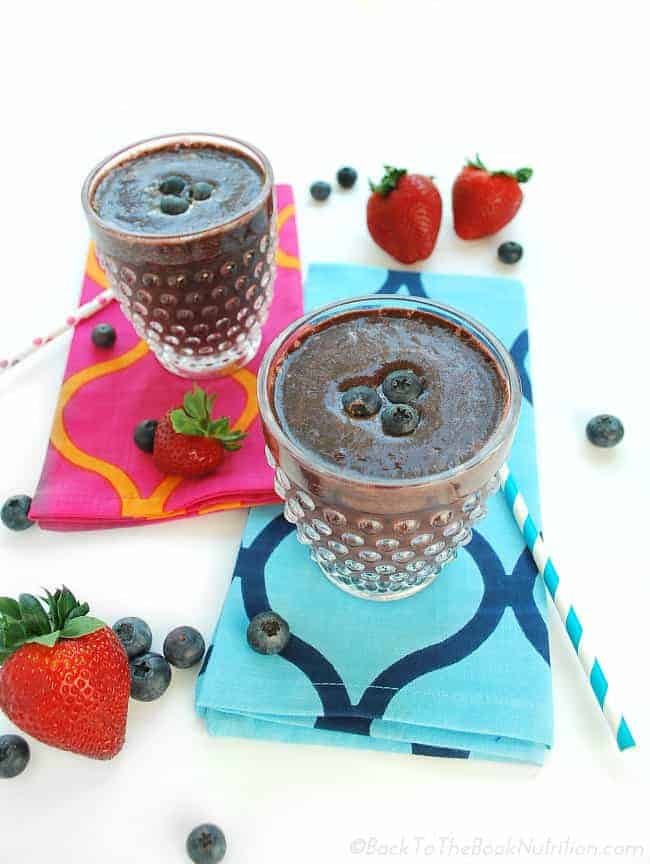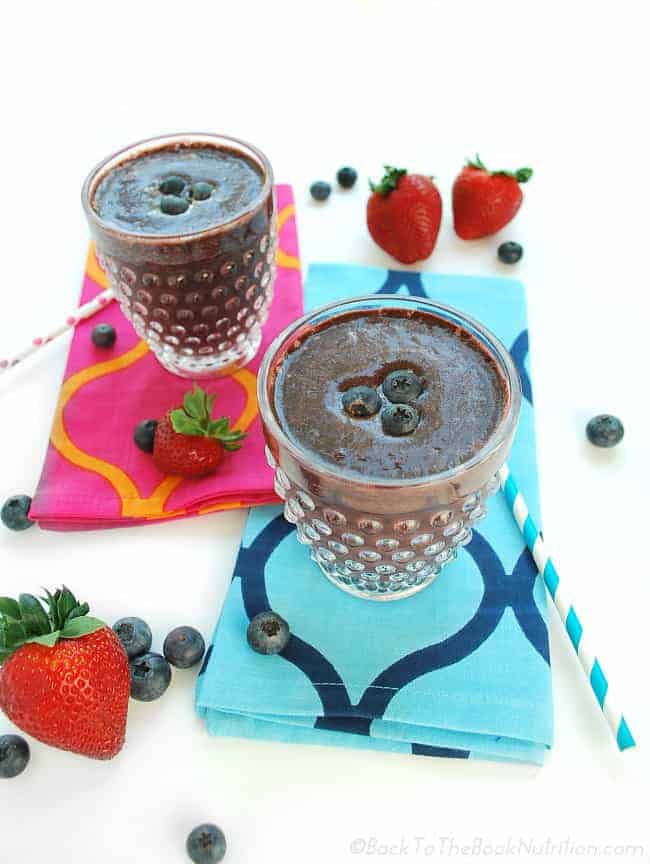 Ingredients
1/4

cup

homemade elderberry syrup

"Mombucus" - recipe link below

1/4

cup

water

1

cup

frozen cherry berry blend

or fresh/frozen mixed berries of choice

large handful spinach
Instructions
Place all ingredients in blender in order listed. Blend on low for about 30 seconds, then on high until smooth.
Notes
Makes 12 oz
If using fresh berries, you may want to add a few ice cubes to the blender.
Here are more great recipes and tips for staying healthy naturally!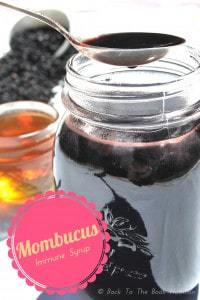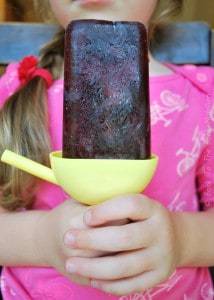 Elderberry Juice Pops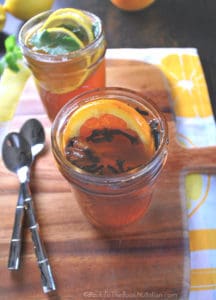 Note: Elderberries should not be eaten raw. Women who are pregnant or breastfeeding, or individuals with underlying health conditions should consult a medical professional before taking elderberry syrup