25 allergy friendly recipes the whole family will enjoy!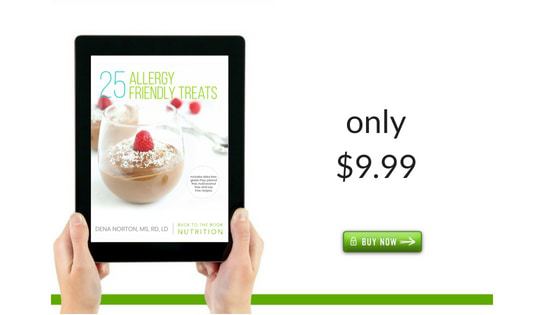 Allergy Friendly Treats that are just as good as the real thing!
I'm a firm believer that everyone needs a treat from time to time, regardless of their dietary restrictions and, with the recipes in this ebook, you can enjoy allergy friendly treats without compromising flavor!
Whether you avoid dairy, gluten, peanut, tree nuts/coconut, or soy because of food allergies, sensitivities, or just personal preference, this ebook is for you!
Here are just a few of the recipes you'll enjoy:
Super Soft Peanut Butter Cookies (Dairy free, gluten free, soy free)
Double Chocolate Macaroon Tarts (Gluten free, dairy free, peanut free, soy free)
Blueberry Lemon Snack Bars (Dairy free, gluten free, peanut free, soy free)
Coconut Cream Popsicles (Dairy free, gluten free, peanut free, soy free)
Grain Free Chocolate Chunk Cookies that taste just like the real thing! (Dairy free, gluten free, peanut free, soy free)
Homemade Cherry Limeade – (Dairy free, gluten free, peanut free, soy free, tree nut/coconut free)